Books are available in print and eBook

All books published by Saguaro Books LLC are available at the following eBook sites:
iBooks (Apple), Barnes & Noble (Nook), Baker and Taylor, Kobo, eBooks2Go, Kobo Plus, Inktera, Playster, Scribd, Tolino, 24Symbols, OverDrive, Bibliotheca, Vivlio, Borrow Box, Hoopla, Barnes & Noble, and Amazon (Kindle)
How do I find my book on iBooks?
To locate your book on iBooks, open iTunes or go to https://www.apple.com/itunes/ and search for your book title. Once on the book page, right click on the book cover and select "copy link."
Kenning Magic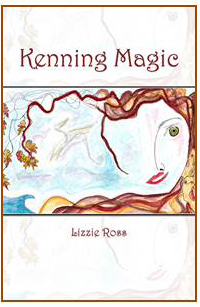 $ 14.95 USD
Noni yearns to do magic and finds little consolation in the book of stories her mother left her. She envies her friend Twig's magical skills. When Saronians steal everyone's magic, Noni's reading skill becomes important. She and Twig set off to find the Book of Spells. Eventually they arrive at the castle where the Book is hidden.
Jungle Stalkers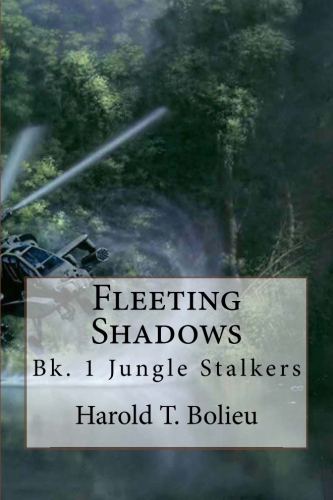 $ 11.95 USD
A few days before basic training ended, a notice posted in the day room caught my eye. It asked for volunteers to sign up for a special unit being formed. The unit was called Long Range Reconnaissance Patrols or L.R.R.P.s. It sounded interesting, so I signed up.
The Spice Trader's Daughter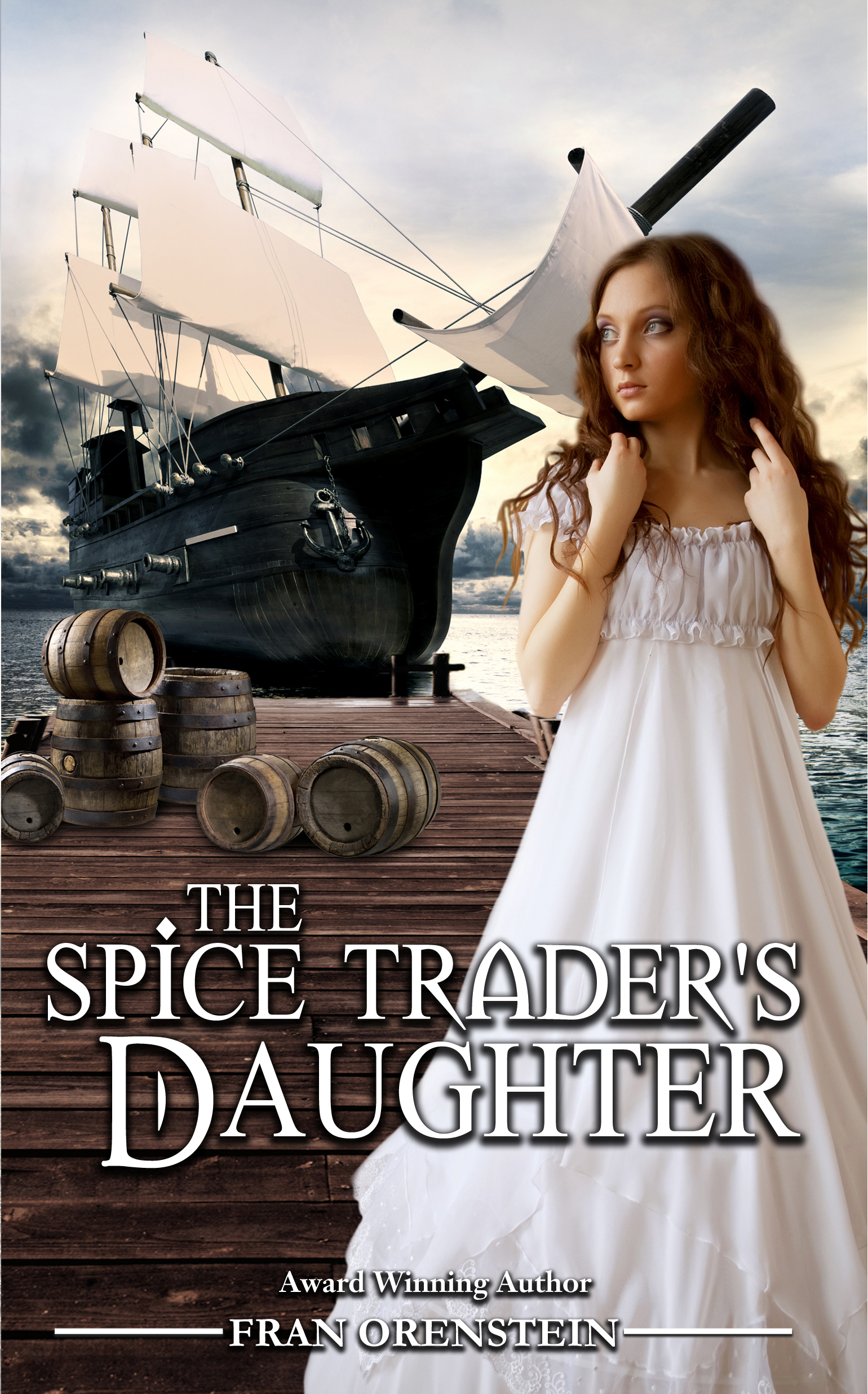 $ 11.95 USD
In 1685, sixteen-year-old Jean-Claude Dubois and his younger brothers escape from the violent terror against the Huguenots in France, sailing to his uncle, a spice trader in Prussia. On the voyage, Jean-Claude falls in love with Marie and they eventually marry and have a daughter, Katy. At thirteen, fluent in French, Katy is sent away to be the companion of spoiled, aristocratic Charlotte, daughter of the margrave of Königsberg to teach her French for her marriage into French nobility. A frightened Katy must accompany her to France, where she meets the blacksmith's apprentice, Gilles. Their love appears doomed, when the family takes her to Versailles for the wedding. There, Katy meets her father's enemy, King Louis IV, who charms her.
Fat Girls from Outer Space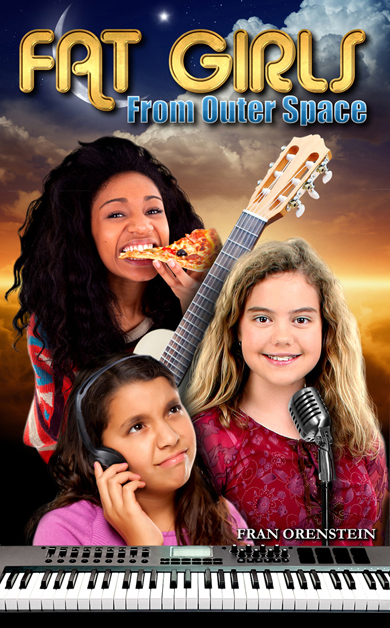 $ 11.95 USD
Frederic (Freddy) Gold is smart, talented, funny and overweight. She hates her name, her body and the school bully. As if that weren't enough, her parents are newly divorced and her dad has a young girlfriend. Excited about turning twelve and starting middle school, Freddy meets Dolly, an African-American girl and Eva, a Latina, who are also fat. They discover a mutual love and talent for music and form a band. In this coming-of-age story, Freddy learns to cope with adversity by using her humor, talent and the support of her friends, her older brother, and a special 'fat angel' to earn respect and popularity.
The Last 18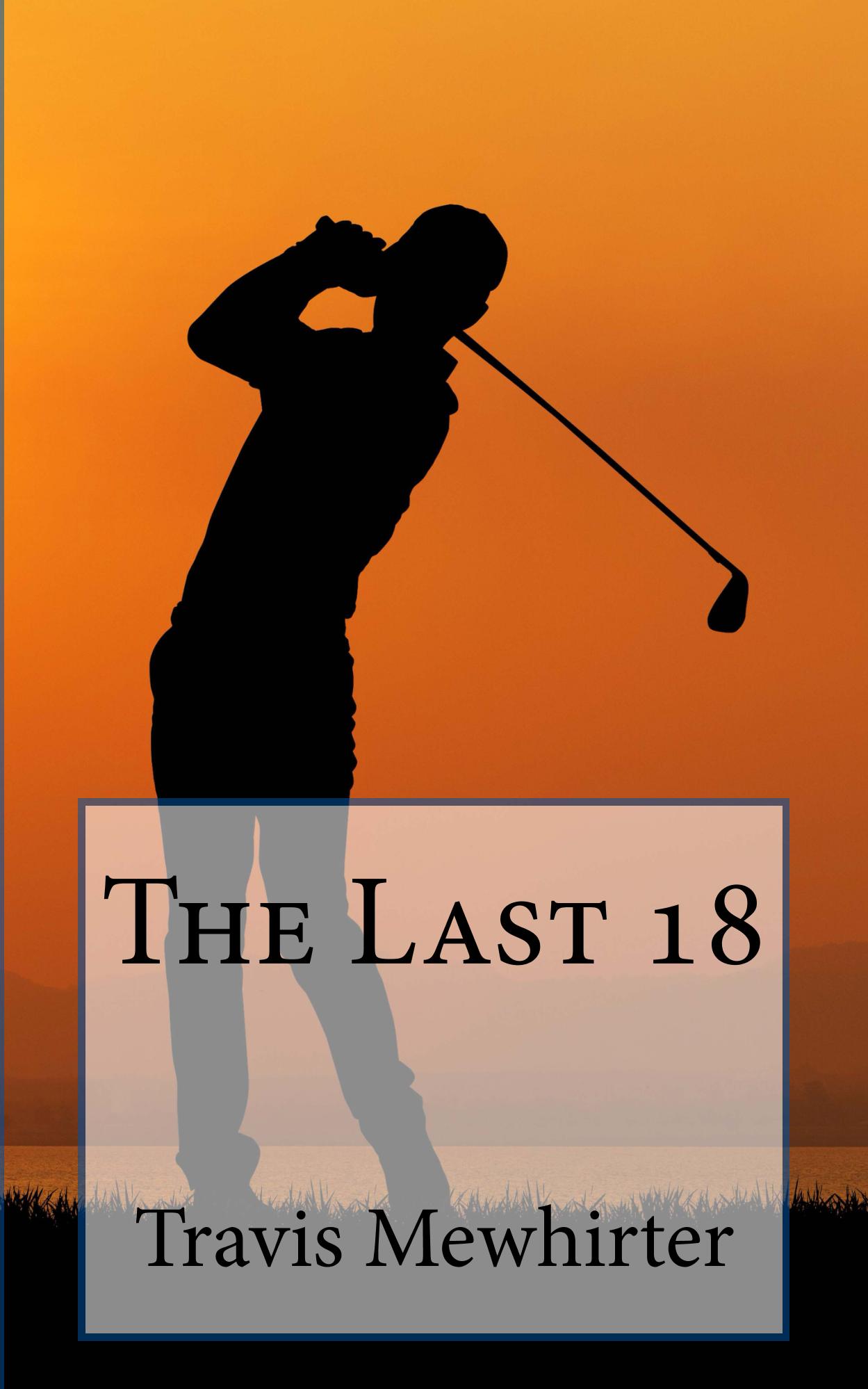 $ 11.95 USD
The Last 18 is a story of a mother and her two sons, and the bonds between a family that cannot be broken, no matter the ailment. It explores the question: What would you do if you had two months left with a loved one? Do you make their final days comfortable, normal, routine? Act like nothing was different or wrong, like so many request? Or do you attempt the fantastic, the amazing, the miraculous?
Snow Moon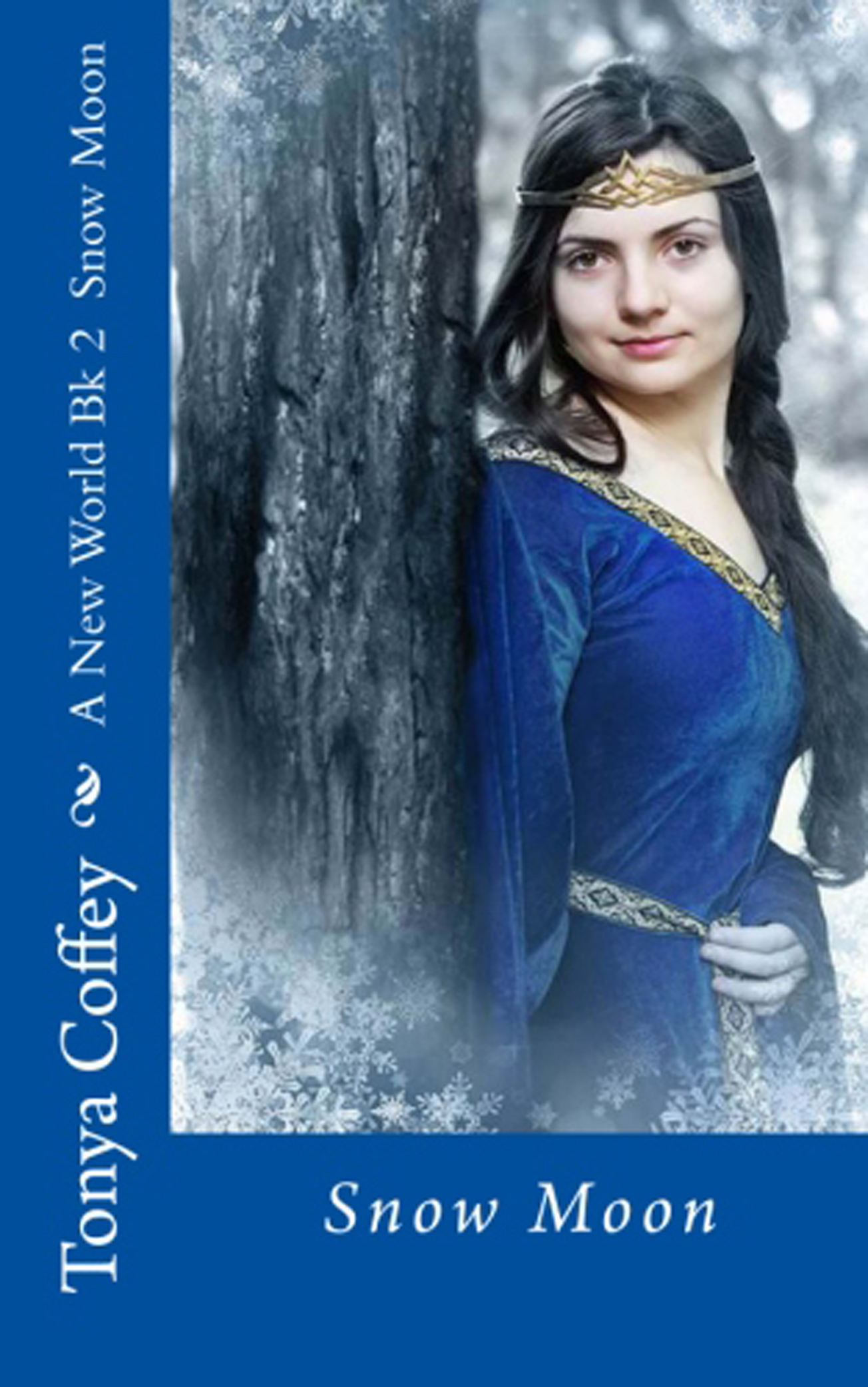 $ 11.95 USD
Jessa, the queen of the Faeries, finds herself in the midst of disappearances. When she investigates those who have vanished, she discovers a rogue Sylph. He is ridding the realm of the ones he believes are diseased with the help of Trolls.
Together, Micha and Jessa discover their bloodline is more than they thought. They are both descendants of Ancients and Sylphs making them the true Elementals. The very people the Sylph is wanting rid of.
If it wasn't enough, trying to protect her people, and the one she loves, Jessa is forced to let Micha go. She pushes him to go to the Ancients where he will be safe from the Sylph's wrath.
When Jessa is convicted of meddling in the Sylph's business, she is sentenced to death. Micha, accepting his new role as the Ancient king, wields their power and frees Jessa from the clutches of the Executioners.
Will Micha and Jessa save the Elementals, and themselves, or will the Sylph take control of the realms?
The Fence Mender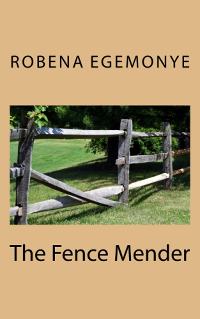 $ 11.95 USD
Fourteen-year-old Blue MacGregor has been wheeled into the Raven Hills Regional ER. Why is he so badly hurt, barely clinging to life? What happened to him? Some of the ER staff dismissively refer to Blue as 'poor white trash' from Ergo Estates, a local trailer park. However, Dr. Vera Drake, the ER physician in charge, is intrigued. Blue reminds her of Marshal, her grandson. Dr. Vera learns that Blue is one of the last purveyors of a dying art –he is a fence mender. She vows to find out how Blue ended up in the ER and to do whatever it takes to ensure that Blue recovers. Will Dr. Vera's determination to help Blue lead to the truth or place her life as well as his in jeopardy?
He Fell from the Sky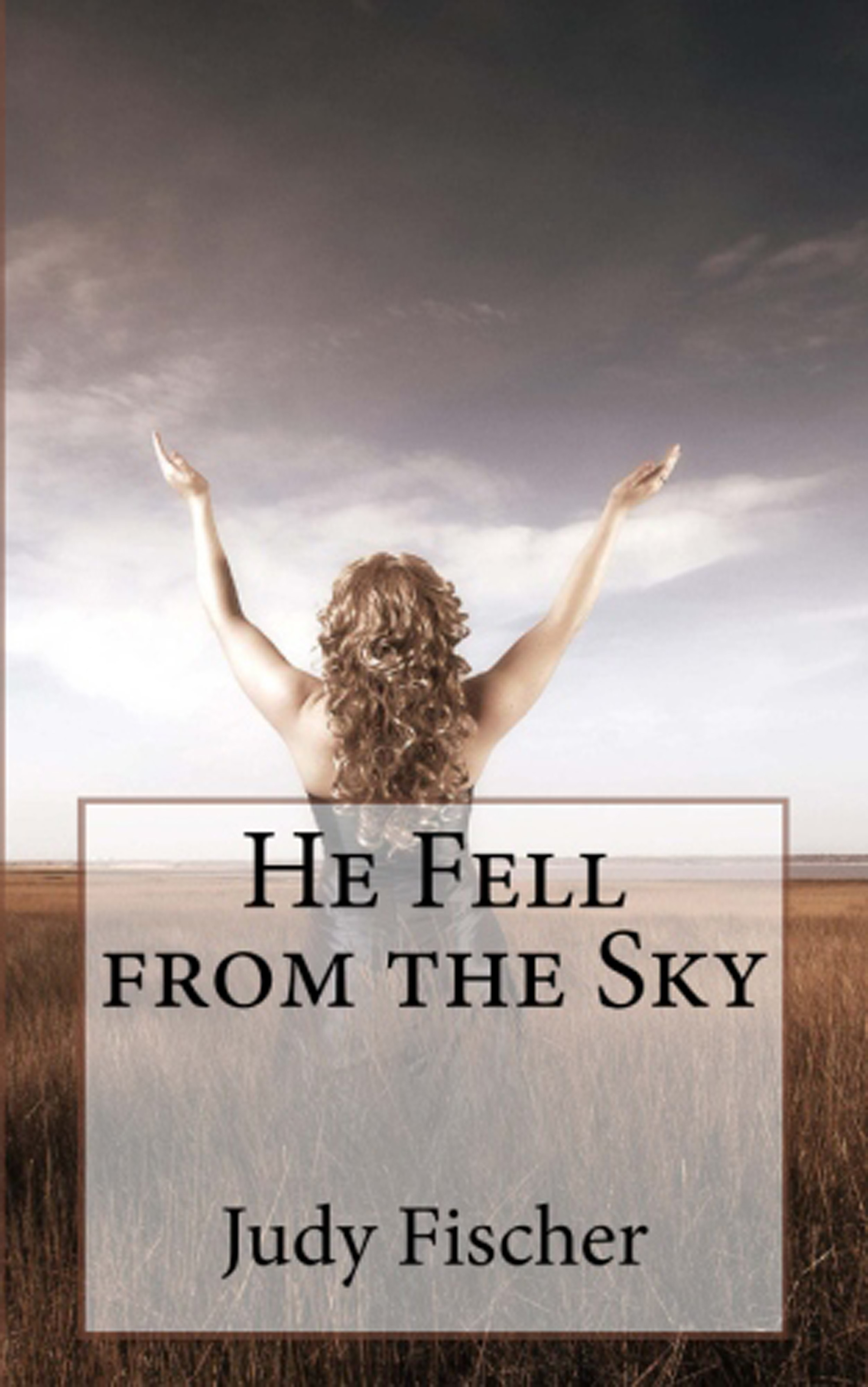 $ 11.95 USD
Until now there has been no magic, no adventure in Mary Bell's life. Her small community in northern Saskatchewan is not a place where anything ever happens. Other than a heinous murder some thirty years ago, Buffalo Narrows has remained unscathed by notoriety. The population of Aboriginal people and of ancestors of European settlers, cohabit the tiny remote town and together they enjoy a peaceful, harmonious and simple but difficult existence.
But then on a beautiful summer day, in 2000, life as Mary Bell knows it, comes to a sudden halt.
A small Cessna hydroplane with five passengers on board crashes in the fields near Mary's town and she is the only witness to a bloody and fatal tragedy.
Jack Holden, a lawyer and human rights activist enters the scene and turns Mary's dreary life upside down. Not only does she fall in love, but a truth about her community, an ugly truth is revealed. An adventure which she dared only to dream about, is presented to her.
A gripping tale of romance and self-discovery mixed in with a relevant social issue.
Dark Curses, Faerie Dreams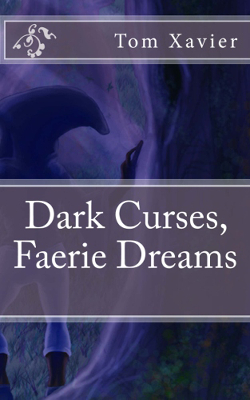 $ 11.95 USD
Would you risk everything just to be cool?

Young Duggan McDuggan really has no choice. Her habit of talking to trees has made her the most teased kid in her village. Duggan would love to stop the teasing but there's no way she's going to give up her tree friends. And so she's worked out a daring plan to journey with her two best friends to Eshmagick, ancient realm of the Faeries. This will certainly stop the teasing. No one in five hundred years has made it there and back again.

For their dangerous journey, Duggan and her friends will need a Faerie guide. Unfortunately, legend says harming a Faerie will bring down a terrible curse and it's hard to catch a Faerie without hurting it. But when you're as desperate as Duggan, no curse is too scary to stop you.
The Great Potato Wars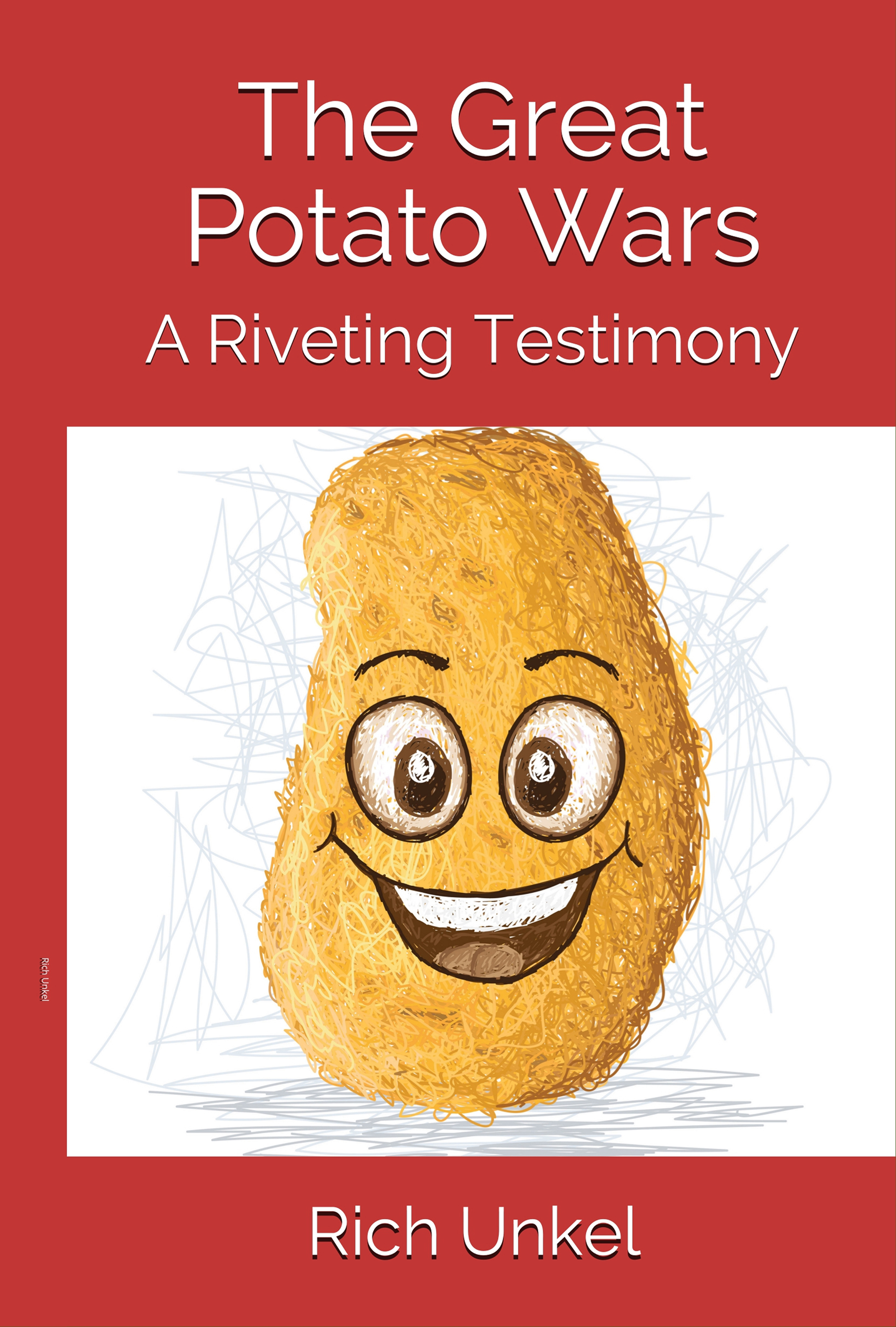 $ 9.95 USD
Who really wants war? What do you do with bullies who have plotted against you? Do you wait for the enemy to make a move or do you attack first? Kenny and Rich had a lot on their minds. They needed to develop both a plan of attack and defense. But which one would get used first? The summer was about to begin and the boys were filled with the uncertainty of unanswered questions. The biggest one being, "would it be a summer of victory or one of defeat?"
The Gateway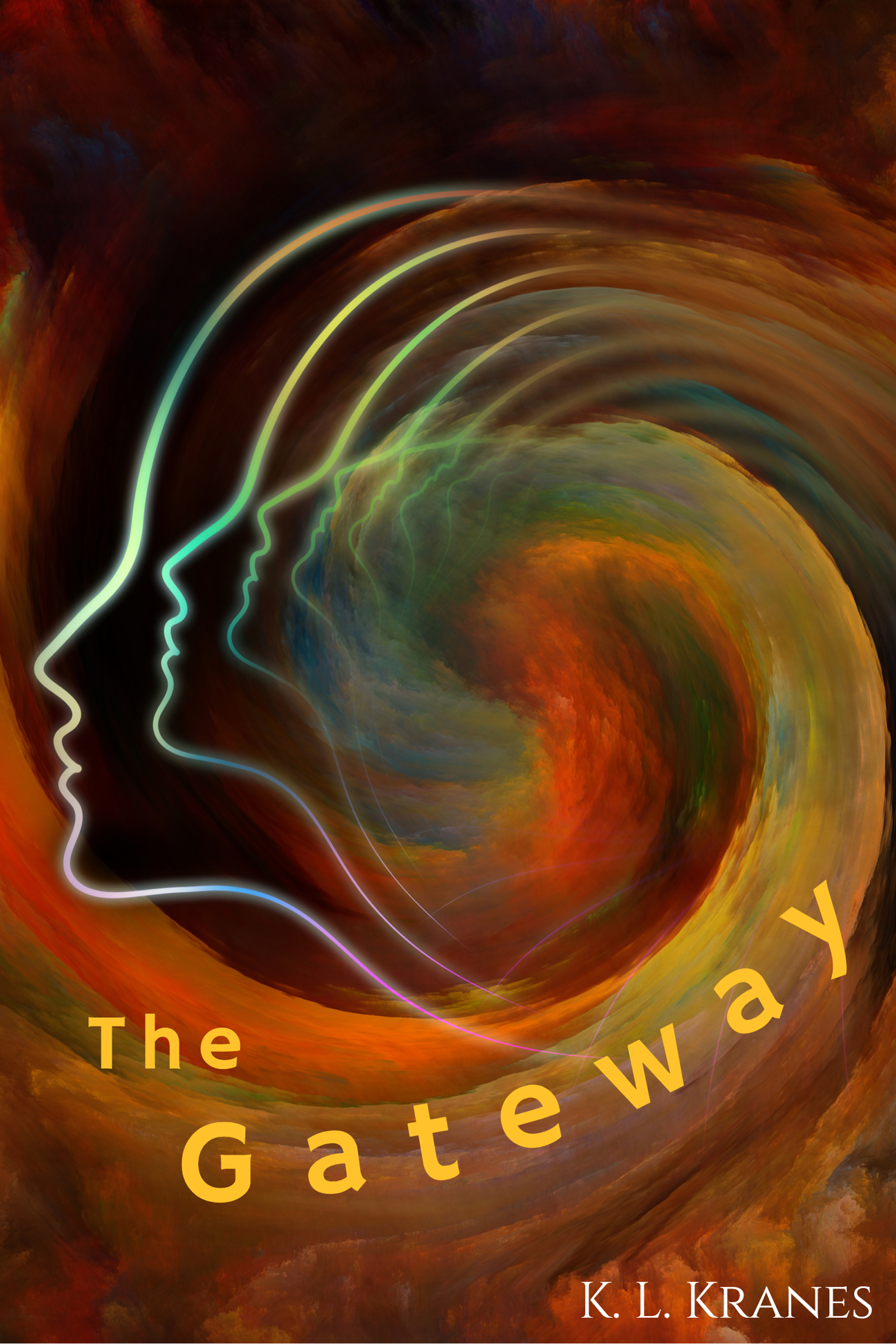 $ 14.95 USD
Find soul mate…check. Harness the power of the Wiccan gods…check. Defeat the evil First Traveler…check. Live a normal life…maybe not. Dagny and Marc are done with destiny. After defeating the First Traveler, they want to leave the Wiccan world behind. But as they settle back into the routine of high school, it seems destiny has other plans. Prophetic dreams, a secret cult and a stranger calling himself the Guardian force Dagny and Marc to face the truth. Channeling the powers of the gods comes with a price and the gods have come to collect. Now Dagny and Marc must choose between each other and the path the gods have written, a path leading to a mysterious gateway that if opened will shatter the Wiccan world. Their love survived the threat of an ancient witch, but can it survive the will of the gods? In this story of love, betrayal and magic, no one is safe and there is no such thing as destiny.
Betweeners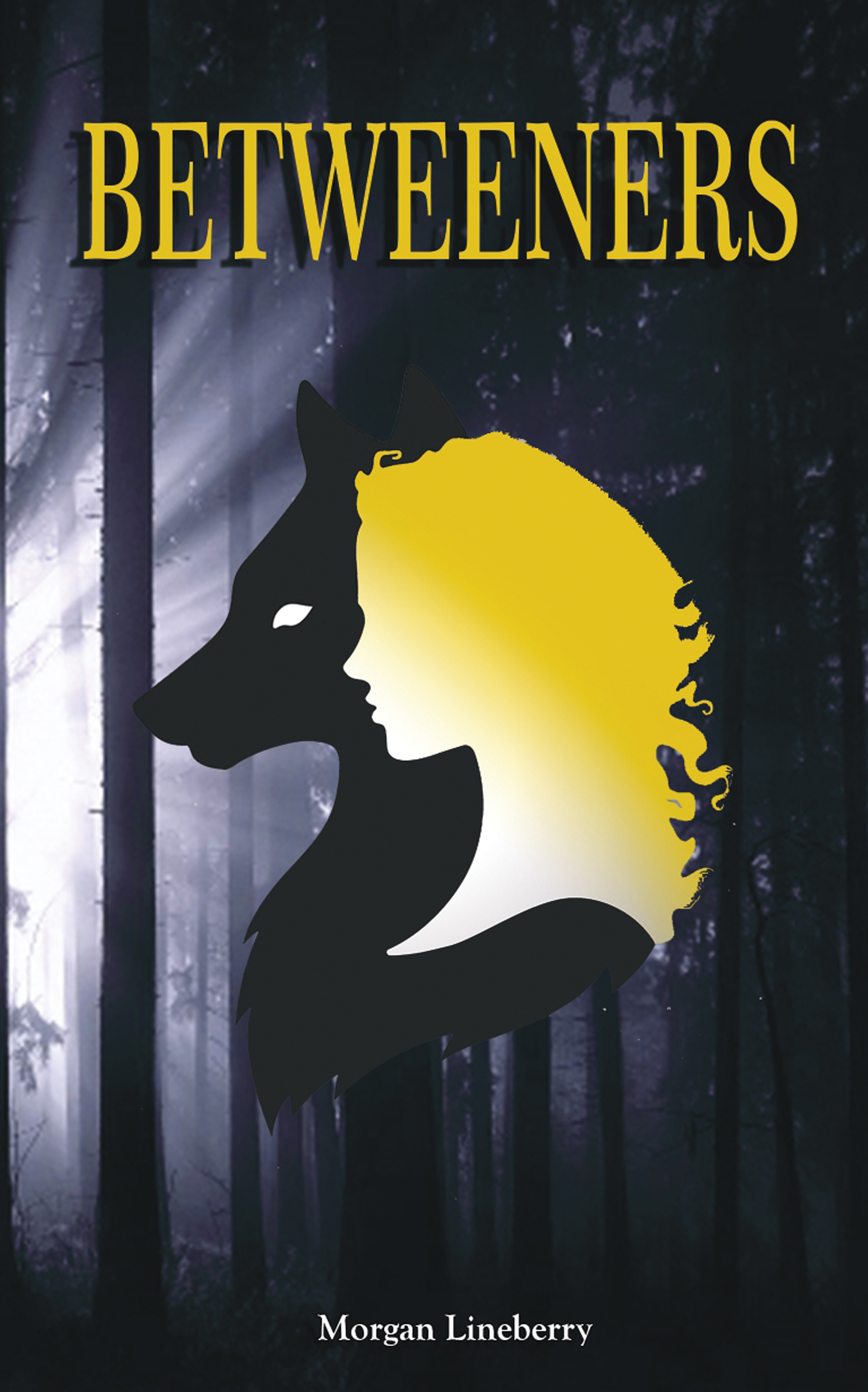 $ 11.95 USD
Betweeners tells the tale of 18-year-old Rae, a young lady with the unique ability to see between worlds and interact with creatures others deem "imaginary". Despite her attempts at normalcy Rae's powers are exploited causing a portal to unleash dangerous creatures into her world. Now the same powers she has fought to hide and been betrayed by are her only hope to save the world. With her imaginary friends, the snow-white wolf Aurora, and Anubis, guardian between worlds, as well as few unexpected helpers Rae must embrace her powers and find a strength she never knew she had.
Convergence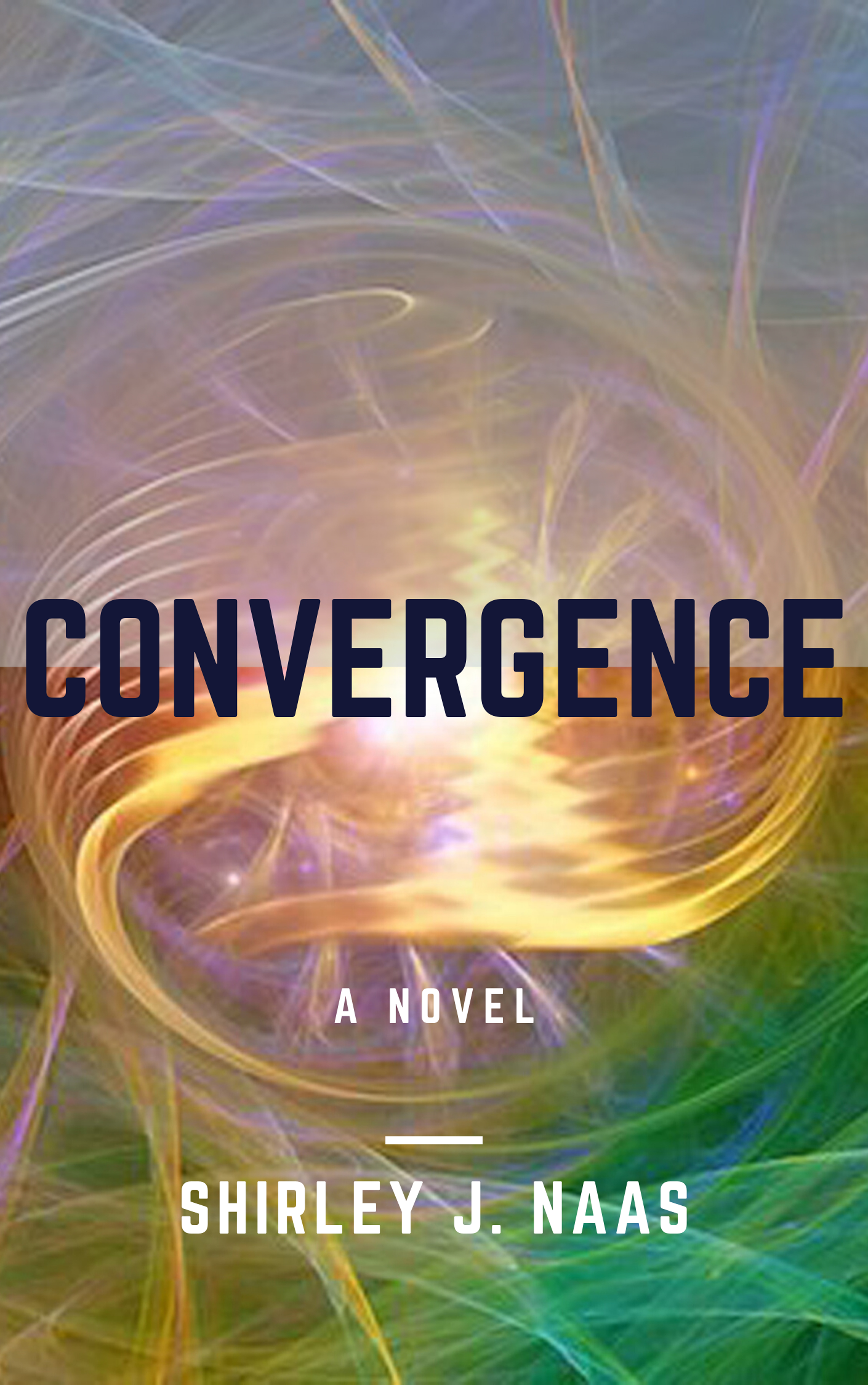 $ 11.95 USD
The purest of evil enters the Shawnee National Forest in southern Illinois. A fifth-grade girl, Sarah Bennington, goes missing while on a school field trip in the forest. Investigative reporter, Cassamie James, and experienced tracker, Ransfield (Rann) Steward, search for signs undetected by local authorities. Cassamie, born from the union of a fallen angel and human mother, possesses special attributes with enhanced gifts. Rann, a survivor of a stroke at a young age, holds extraordinary sensory and perceptive skills. Both race against the forces of evil to save the young girl. Feel the tendrils of darkness against the vines of light in the battle near the vortex at Max Creek, a secluded meadow in the heart of southern Illinois. Cassamie, Rann, and Sarah play a vital role in the battle. Step into the supernatural world of angels and demons and their battle to preserve or destroy God's greatest creation. Good against Evil engages in the historic and symbolic regions of southern Illinois. Come learn about this place with its haunting history and bountiful beauty surrounded by the essence of evil.
Threads of Fate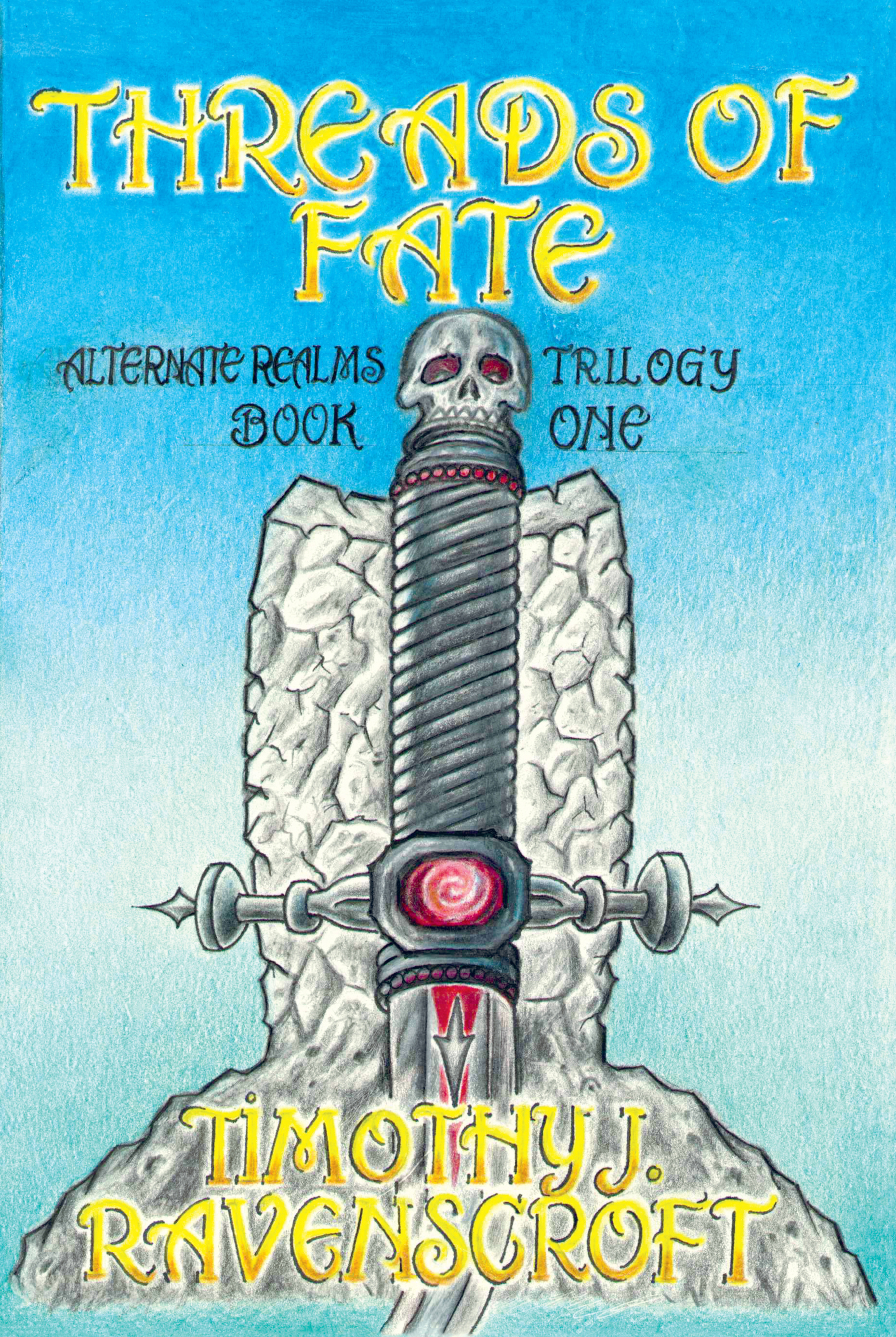 $ 19.95 USD
A century-long peace in the Empire of Barlo has crumbled beneath the iron fist of the maligned tyrant Cyrus Arias. Rebellion in his conquered land has thrust the heirs of fallen rulers on a course of fate they never believed possible. Zedek, Tubias and Dragon, along with their followers, discover their true selves in a battle against the forces of darkness. They will all soon learn their worldly quarrels only scratch the surface of what threatens their existence; the many Realms may be on the precipice of complete annihilation. Threads of Fate is a tale of how fear could inspire courage, emptiness yearning and hate a raw determination to overcome.
Urma Applebaum and the Pigman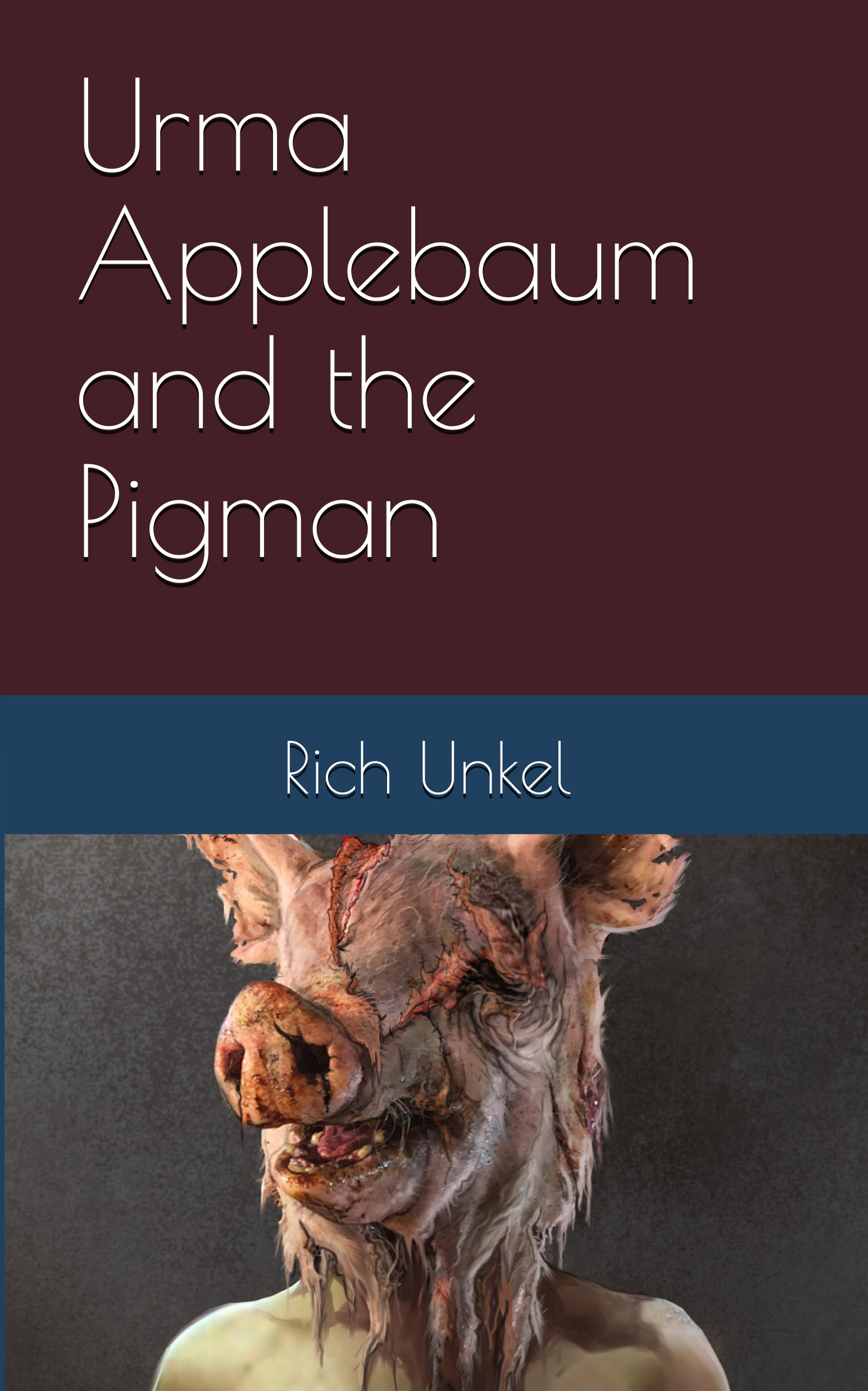 $ 9.95 USD
It is customary that each generation passes many things onto the next. Sometimes it's through spoken word. Sometimes it's through things that we find out but were never told. Fourteen-year-old Trinity grew up visiting a small town in Vermont where her grandmother lived. This town is on edge, the Pigman dwells among them. His odd look and tenacious ways have caused great fear among the residents. With her grandmother's sudden passing, Trinity realizes that she's been left alone with a secret that only she knows. What will she do?
World Beyond the Waves $ 9.95 USD
A storm at sea sweeps Sam out of her sorrow-filled life into a strange and haunting refuge, a world beyond the waves. Thrown from the boat, through the roiling water, our 12-year-old heroine lands where people have never been before. Sam is invited, warily at first, to bear witness to the struggle for survival of the sea and its many creatures, in this their haven. But the world beyond the waves and its wondrous creates, including dolphins, a gorgeous orca, a mama manatee and her offspring, a shy turtle, an elder dinosaur fish and a comic tropic bird, face a threat to their lives that Sam must race to overcome. Through the wizardry and wonder of this spot and its spirit, Sam uncovers the secret to their survival and her soul.
His Silent Killer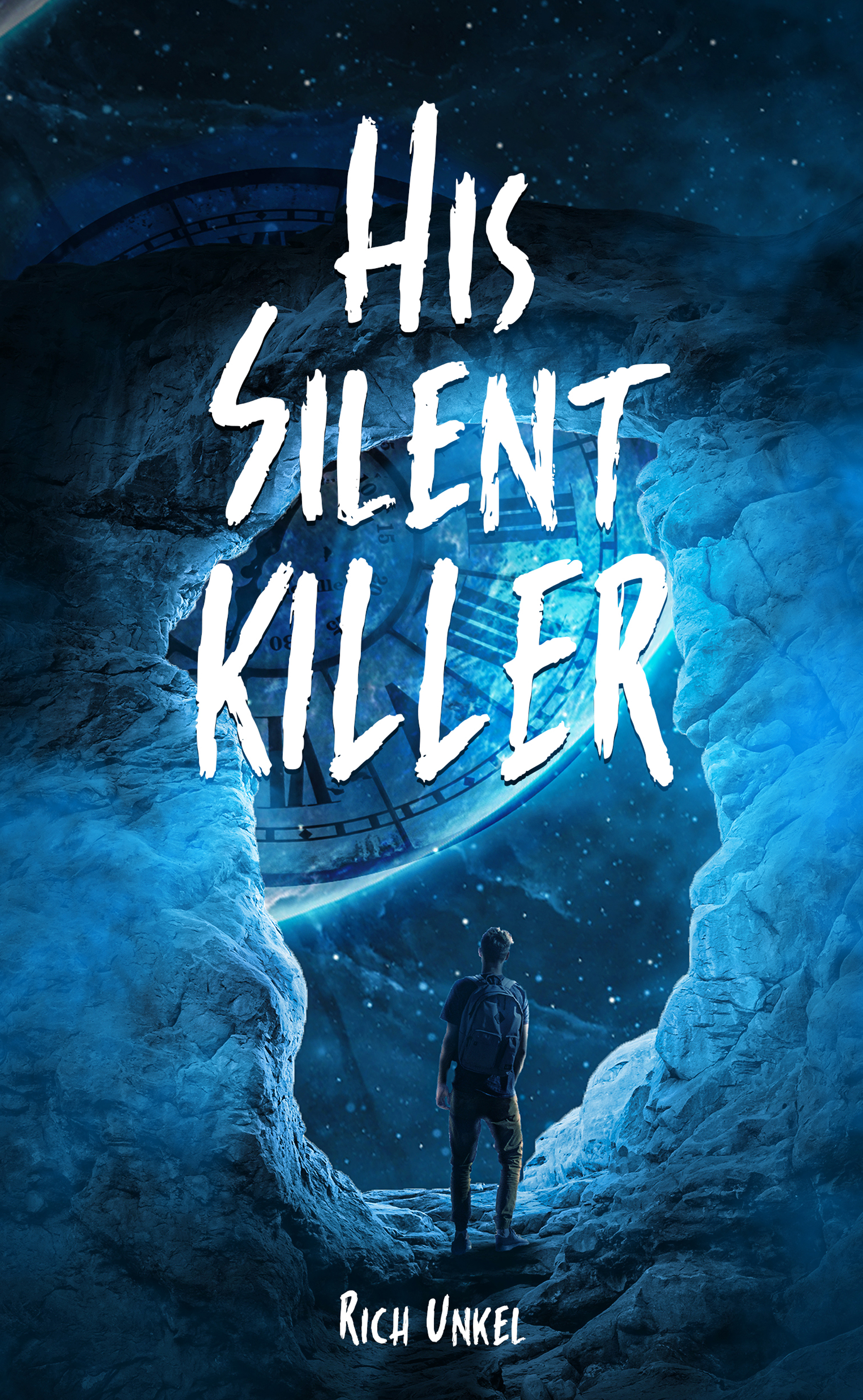 $ 9.95 USD
Special things are to be cherished and protected. For Burton, this held a different sentiment. He had a treasure that was from the past, but it measured his future. It calculated his life through pain. The more pain he experienced, the more his treasure let him know he was closer to his mortality. He could not escape this faceless clock that kept track of his past, present, and future. That is until the hand hit the Omega. Was this clock accurate? Could it really tell him when life was over? Will Burton be able to live without the pains of life overtaking him?
Mom's Story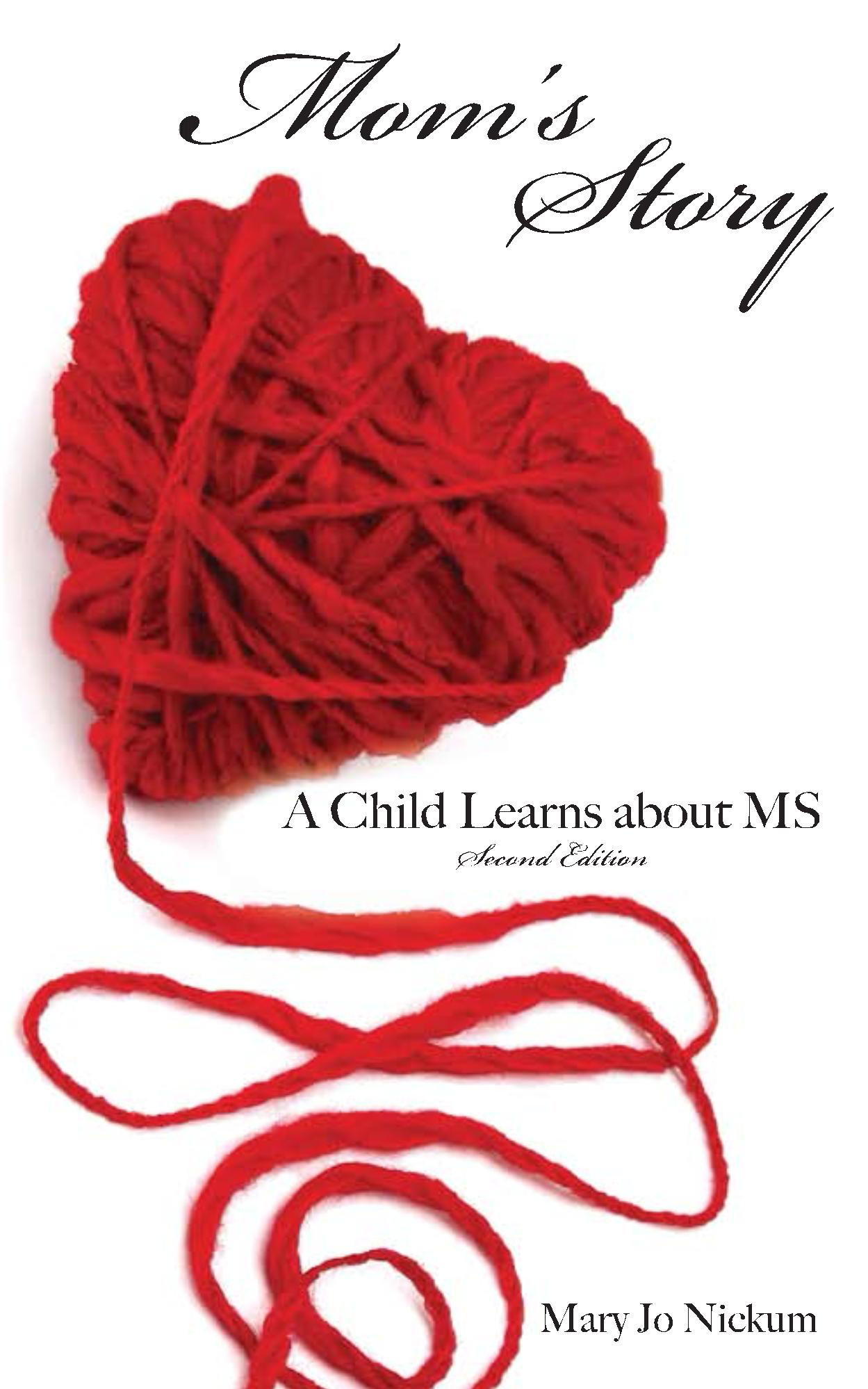 $ 9.95 USD
Readers of all ages will find comfort in this compelling story of a family forced to confront a chronic disease. They will gain an understanding of Multiple Sclerosis, who gets it, and how the disease is diagnosed. Parents will find the resource list very helpful.
Free Runner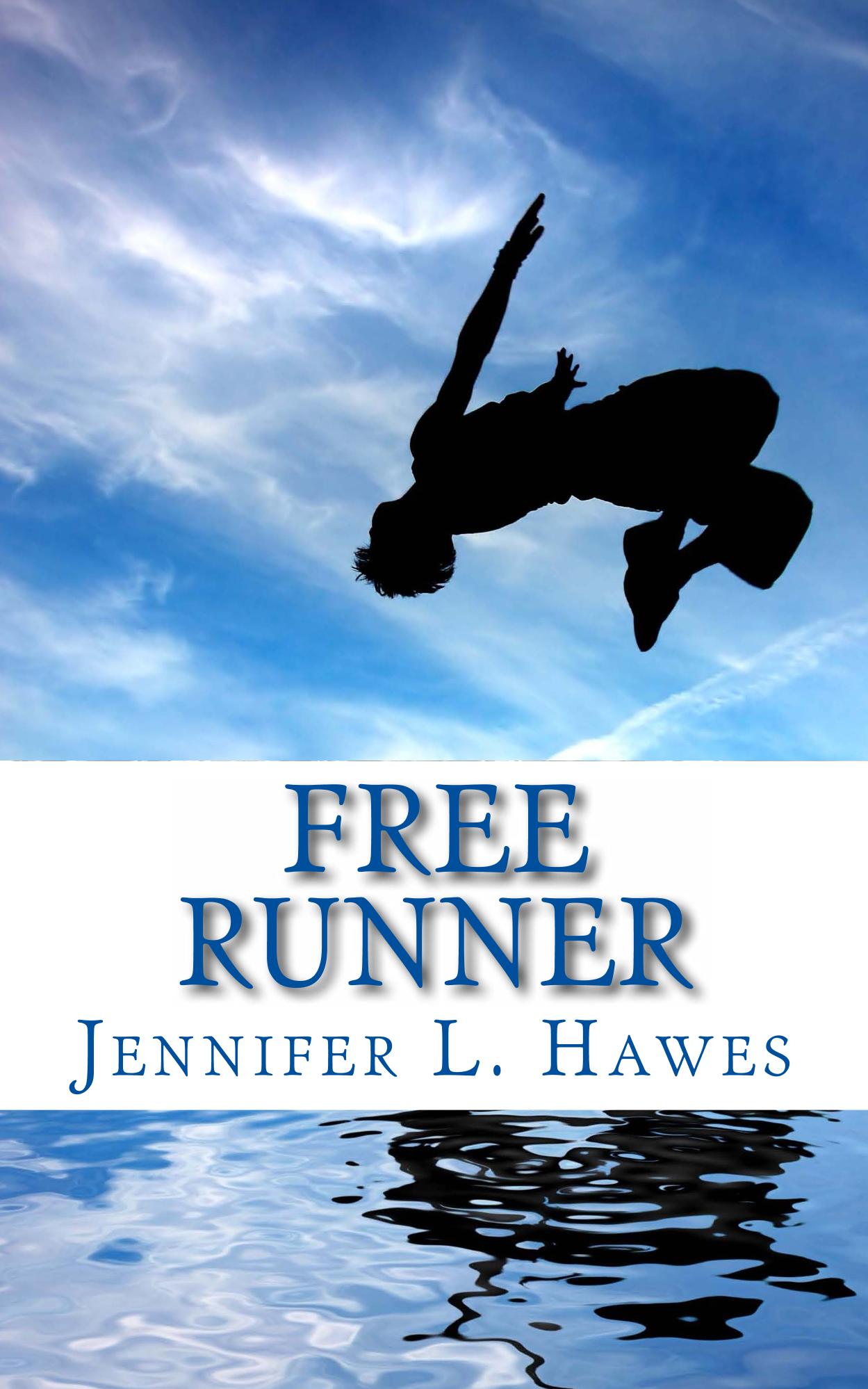 $ 11.95 USD
A fourteen-year-old surfer, forced to exchange his Southern California home for a dismal city halfway around the world, steps off the plane in London and steps into the pages of a crime novel. His dad—the only link to his past life—disappears, and a mysterious package—his only link to finding his father—vanishes. The only person capable of discovering both missing pieces of the puzzle and living to tell about is the FREE RUNNER.
The Calling of the Flute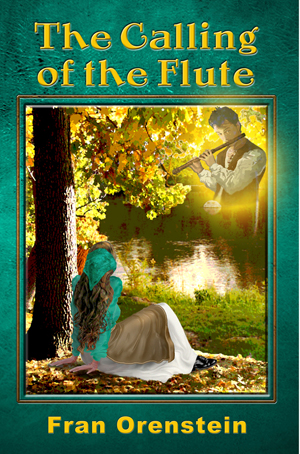 $ 11.95 USD
Set in Lithuania in 1897, this historical romance is the tale of a young woman conflicted by the traditions and laws of her religion and a need for her own identity. Along the way, she meets Eli, a young flute player, also running away from Russian conscription. Hannah's dream of love and life in a safe, free land, may at last be within her grasp if they survive the voyage and get through immigration.
The Last Summer in the Old Bazaar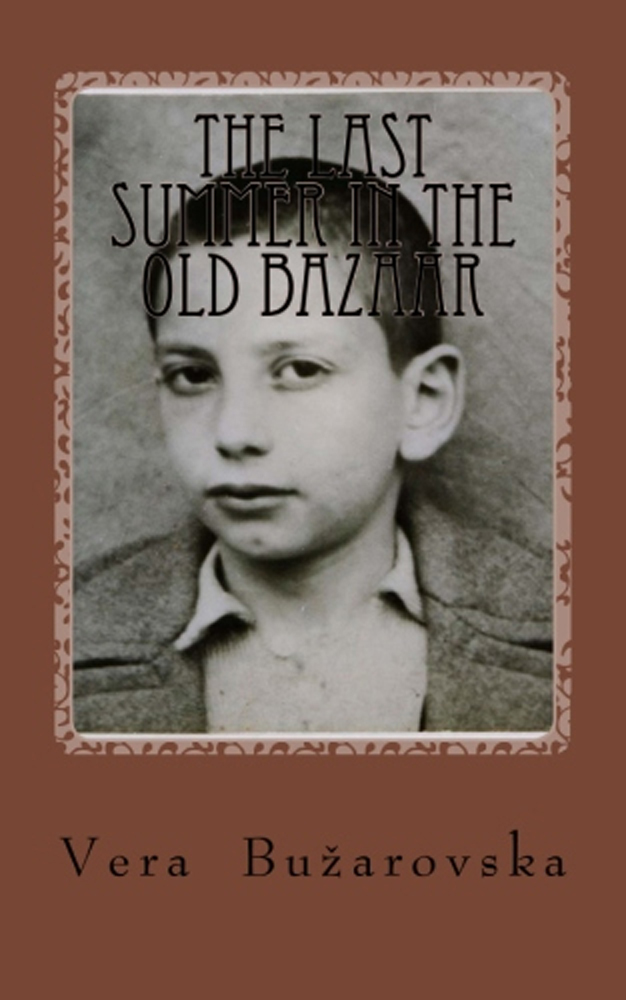 $ 11.95 USD
The Last Summer in the Old Bazaar -A powerful autobiographical story of the author's childhoodand her home town Bitola, Macedonia in the period before and during the Second World War.
Paul Filev, Translator
- See more at: http://www.saguarobooks.com/#sthash.8UiGxKul.dpuf
Mystery of the Green Goblin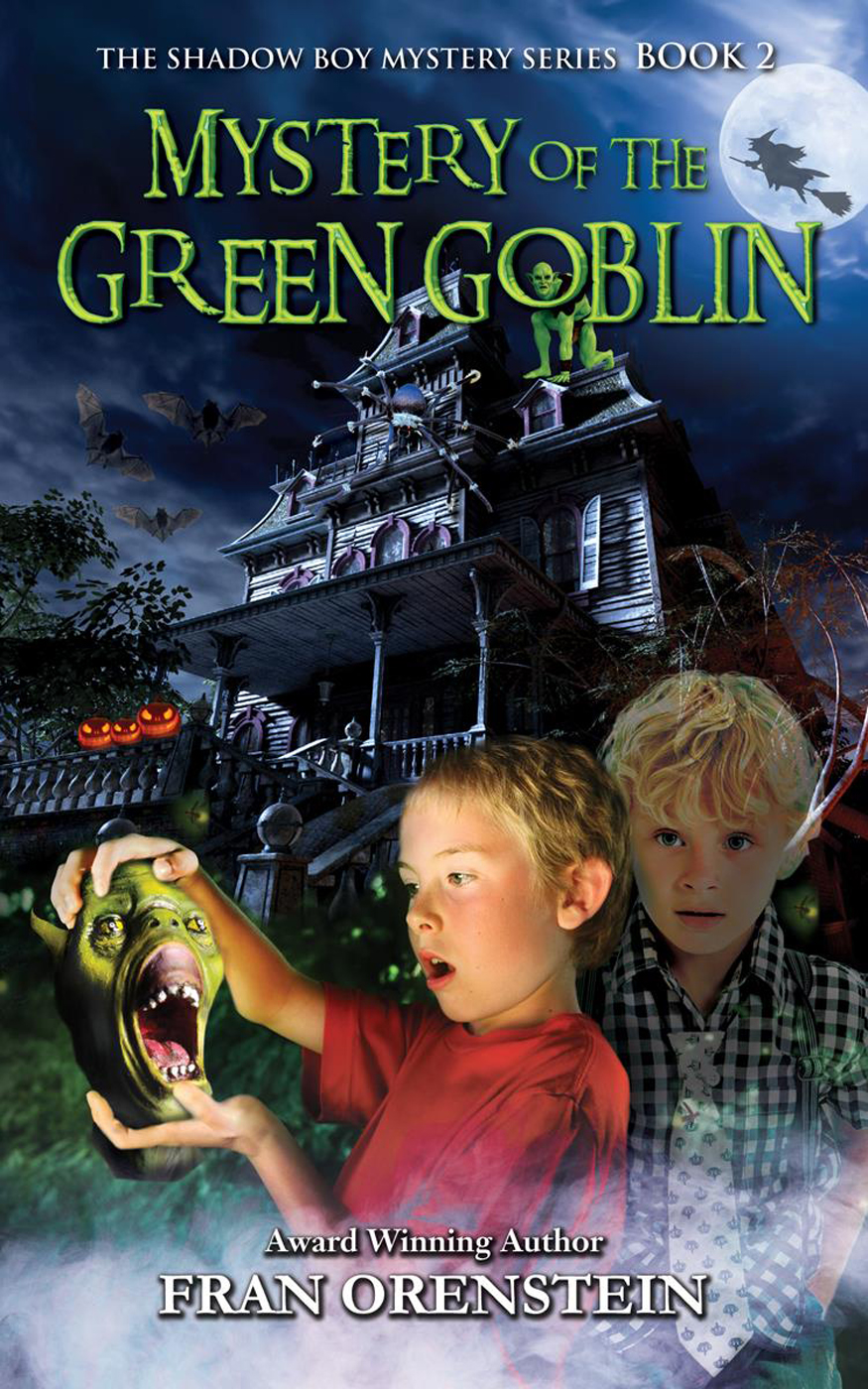 $ 11.95 USD
Huby as in the red ruby, the strange boy who sees the future, mysteriously materializes out of nowhere to return in this exciting sequel to The Mystery Under Third Base. It's Halloween and Alex Cooper, age 11, is wearing a green goblin costume. On mischief night, Alex's hated math teacher falls down the stairs and suffers a fatal head injury when his mailbox blows up. A green goblin was seen near the teacher's house that night, and by the next day everyone believes that Alex Cooper murdered his teacher, including the police. Join Huby, Alex, and his schoolmates as they set out to prove that Alex did not commit the crime. Is there really a nasty green goblin in town, and what part do Alex's sometimes friends, Trash and Mungo, the town's bad boys, have to do with it?
The Gardenia Curse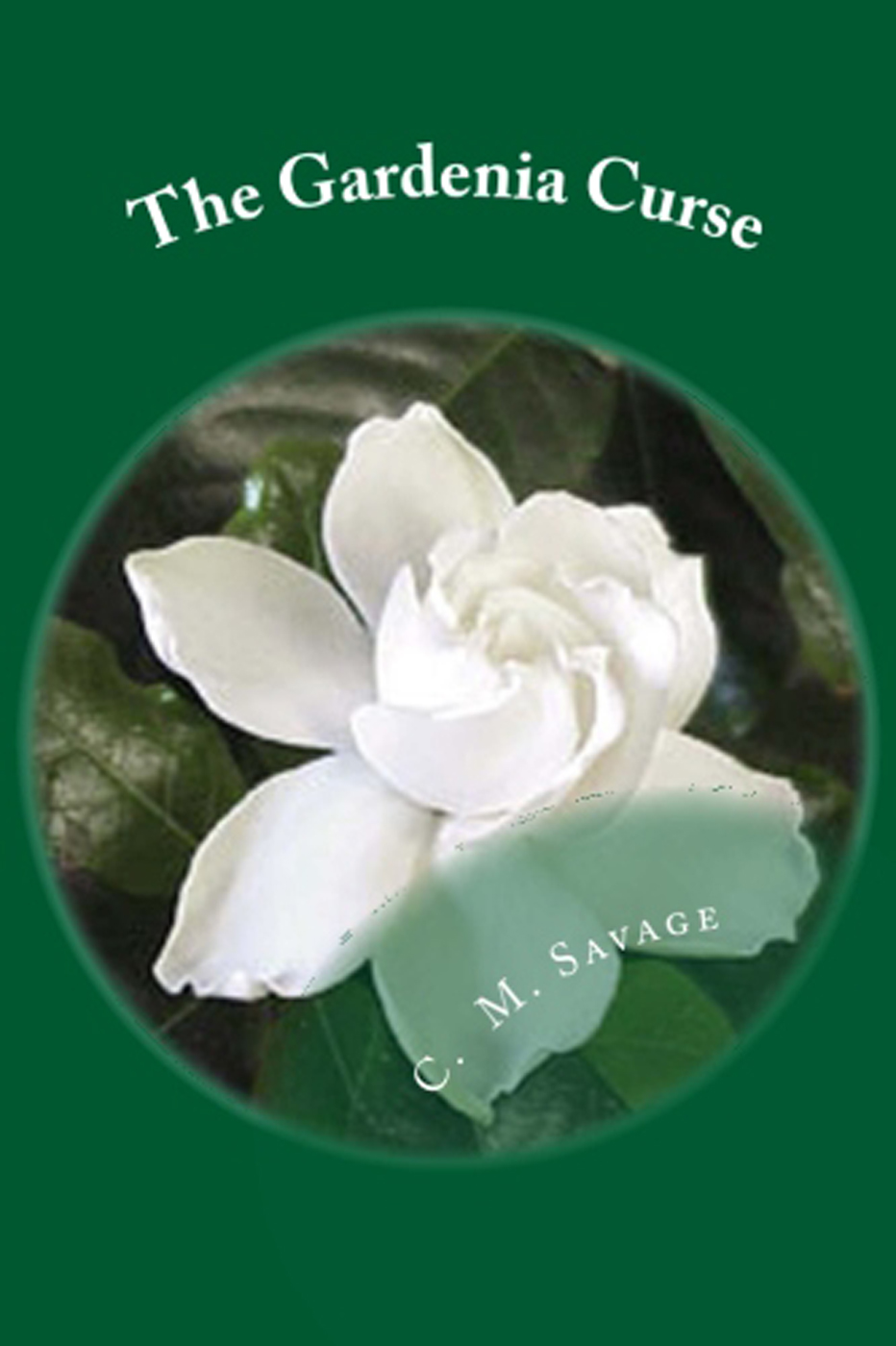 $ 11.95 USD
Thirteen-year-old Eva Thomas finds herself in a life threatening mystery when her dreams become real. Night after night, she is transported to Dreamland, where an evil being, the Shadow, wants her dead. Exhausted from her troubled sleep, Eva stumbles through her days in a new town where her grandmother is known as an eccentric and in a new school where a bully has decided Eva needs to be put in her place.Can Eva save herself and her dreams before it's too late?
The Travelers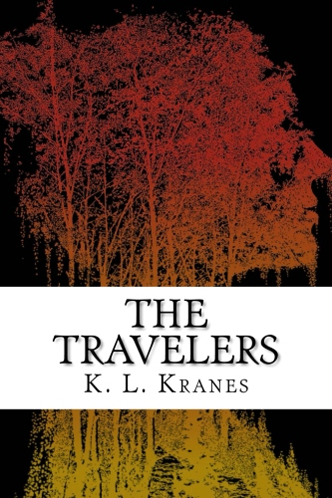 $ 14.99 USD
Dagny lives a dangerous life. Pursued by an unknown enemy, Dagny and her family are always on the run and must use magic to stay hidden and safe. When Dagny meets Marc, everything changes. For the first time, she can imagine a future that doesn't involve constantly changing her life. Despite the risk, Dagny vows to stop running. But as their enemies start closing in, Dagny wonders if she can ever really live a normal life and if she can actually trust Marc.
Pink Moon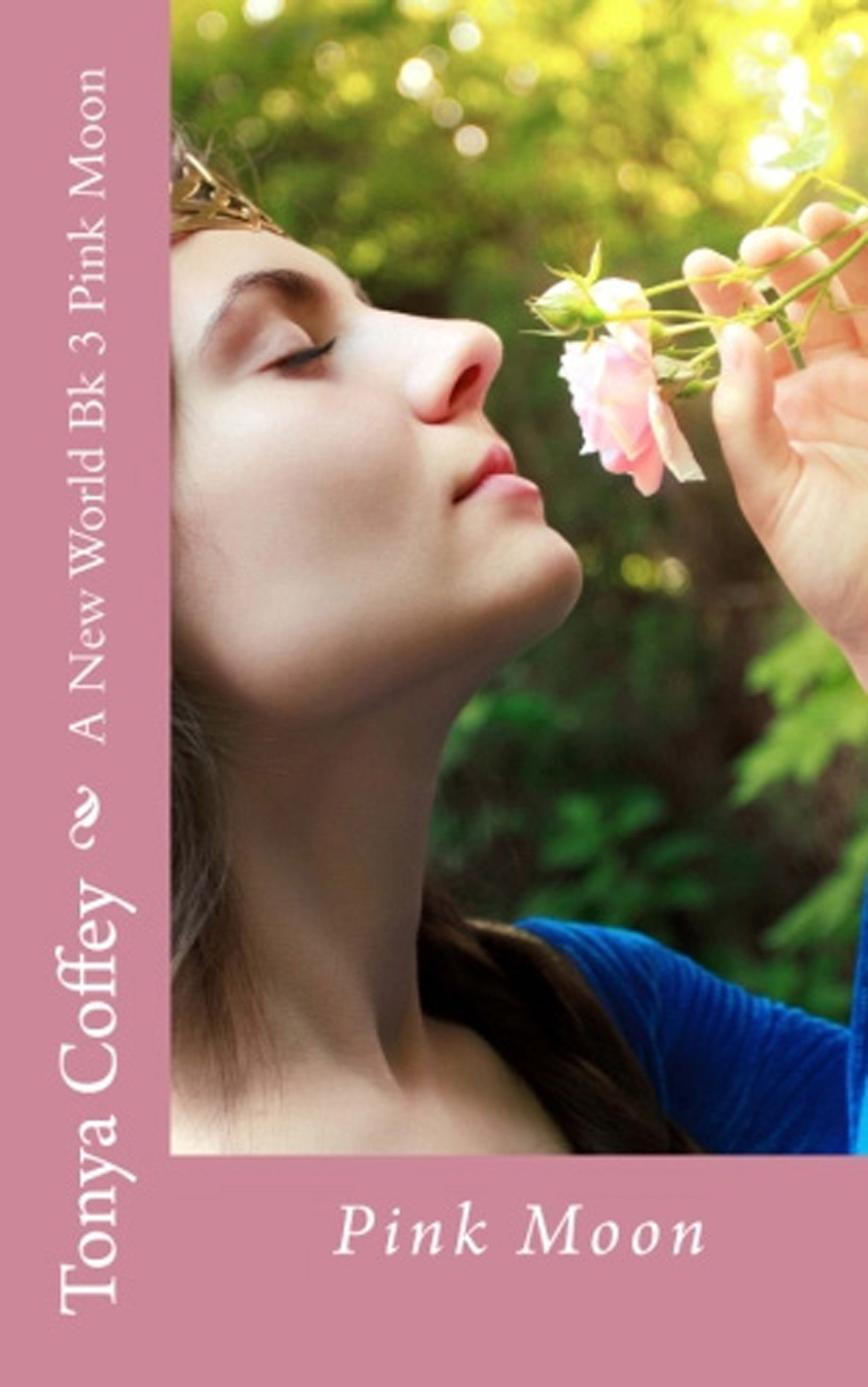 $ 11.95 USD
Cast from her home, Jessa struggles to find a place among the realms. With the loss of power, her premonitions are vague and tormenting. However with Micha at her side, she has hope for the future.
Micha has found his stride as the Ancient King. Nevertheless, the Shadows refuse to allow a Faerie sit on the Ancient's throne, keeping them apart.
Instead of fighting against the Shadows, he focuses his rage on the one who stole Jessa's powers, a hidden heir herself. When he thinks he has everything under control, he is pulled into a dire situation that will force Jessa's hand.
Accepting what needs to be done, Jessa takes a risk to save Micha - a choice that may be her last. Who will be standing when the smoke clears?
Starface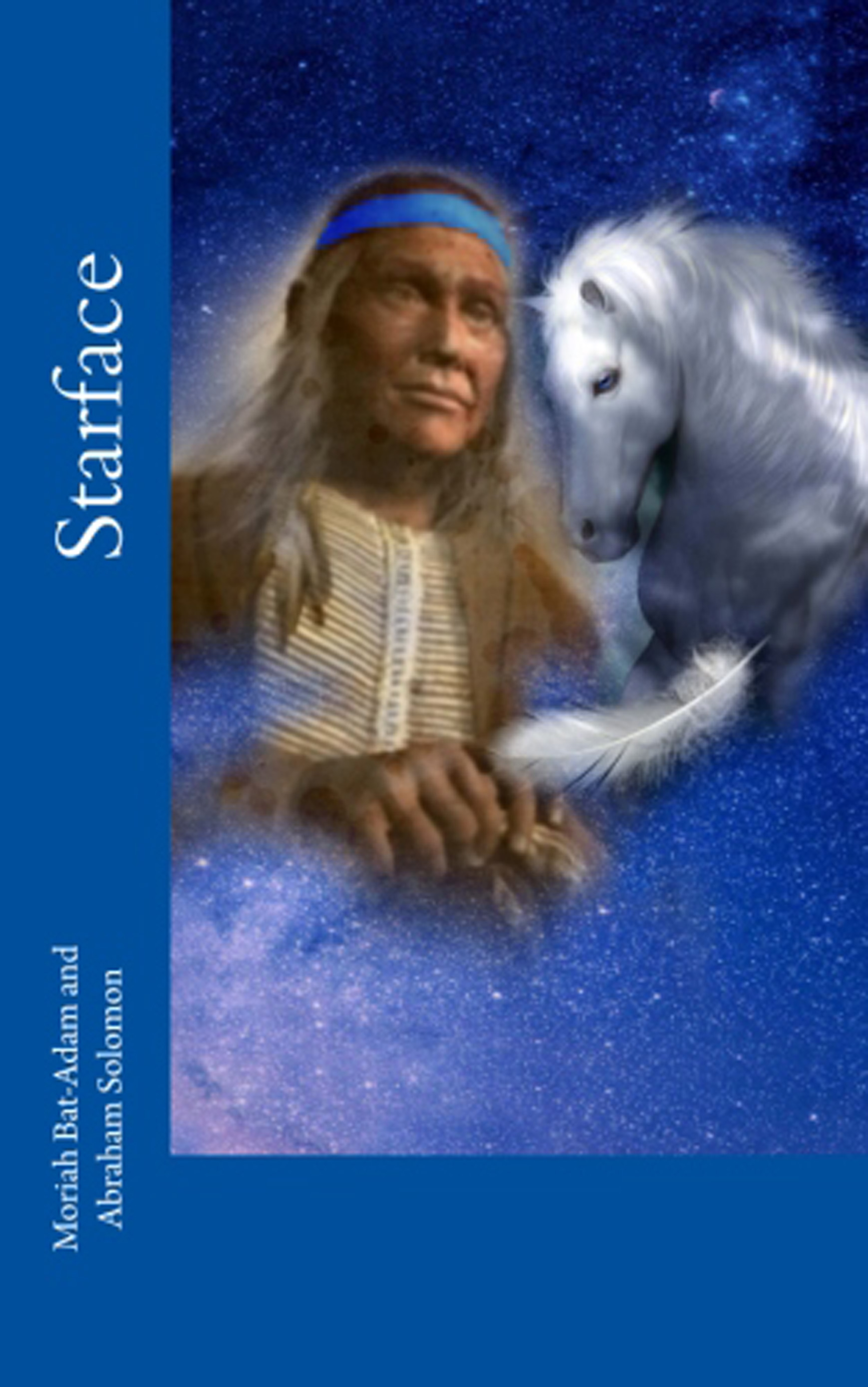 $ 11.95 USD
Starface, a Native-American prodigy, knew of the bellicose, potent spirit that possessed him since infancy—a life force gifting him with unfathomable running power. Breaking loose from his father's discipline to be undistinguished, Starface sets out to continue his spirit's unfinished past. The mystery of a four-hundred-year-old bullet rendering him paralyzed confounded detectives of law enforcement units. The sudden encounter with a balancing spirit of love and serenity taught Starface to be pragmatic but now, his biggest challenge is yet to come—a double down rematch with Zolton, his previous life's rival, for Melanie—the love of his life.
The Bartleby Brothers and the Seal of Solomon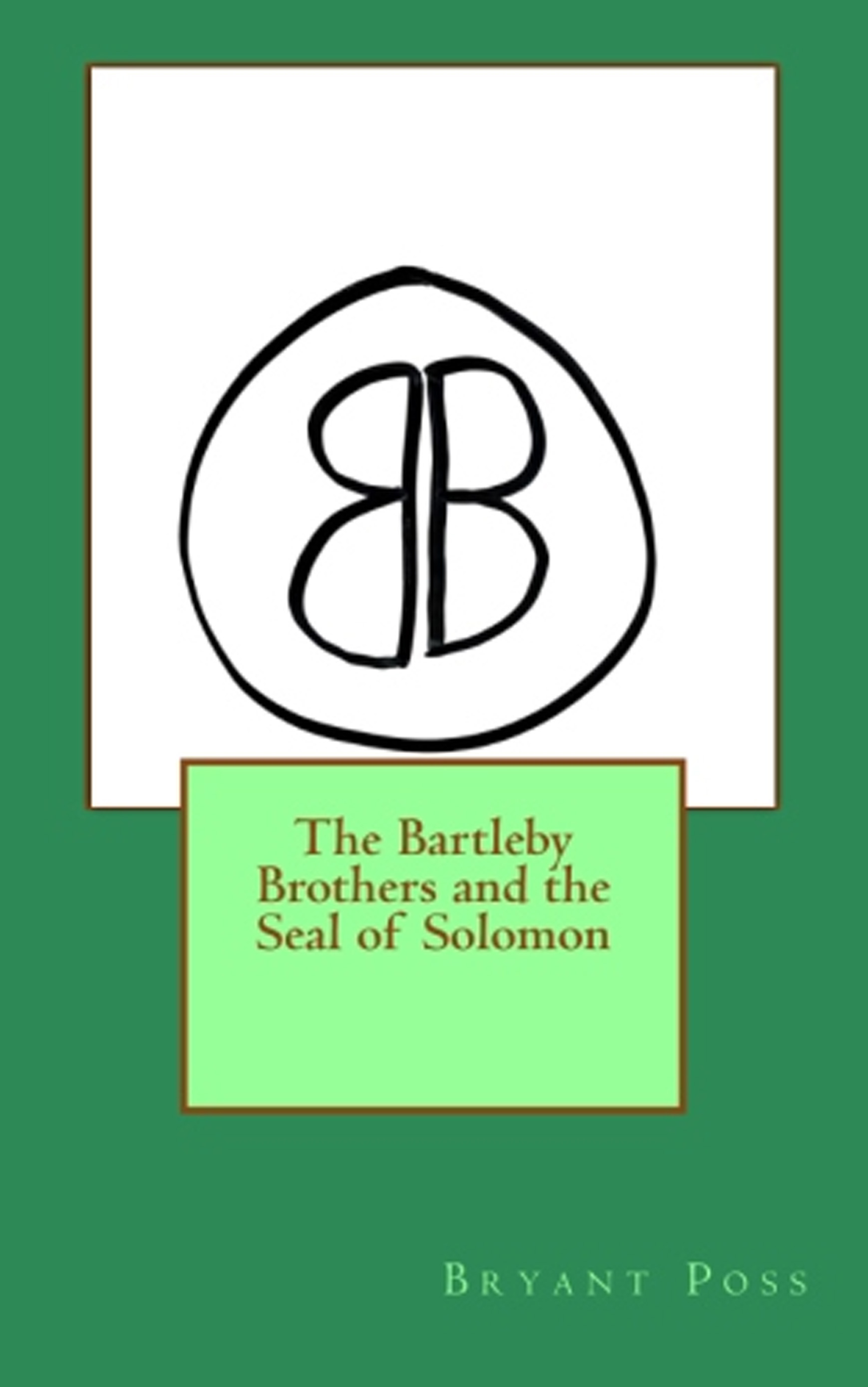 $ 14.95 USD
In a world molded by commonality, the Bartleby brothers have always found themselves lost, but when a man from The Agency tests their analytical skills it becomes obvious what their function is.
Gibson "Gib" Bartleby is a fourteen-year-old kid with a genius intellect, and he's smart enough to acknowledge that he might as well be a single-celled organism next to his autistic brother, Jack, who is literally addicted to reading. Struggling to find the place where he and his brother can thrive, or even function for that matter, Gib has become so cynical that he can barely stand himself. When a government agent walks into his brother's classroom posing questions and riddles that no one should be able to answer, Gib takes the opportunity to show off what he and his brother can do. Whether a twist of fate or something planned from the beginning, Gib and Jack Bartleby become important liaisons to the mysterious government agency trying to stop a serial killer. This 84,000 word novel follows the first person perspective of Gib as he tries to hold the family he has left together for long enough to stop a killer who wants to challenge his brother's abilities.
Secrets of the Pyramid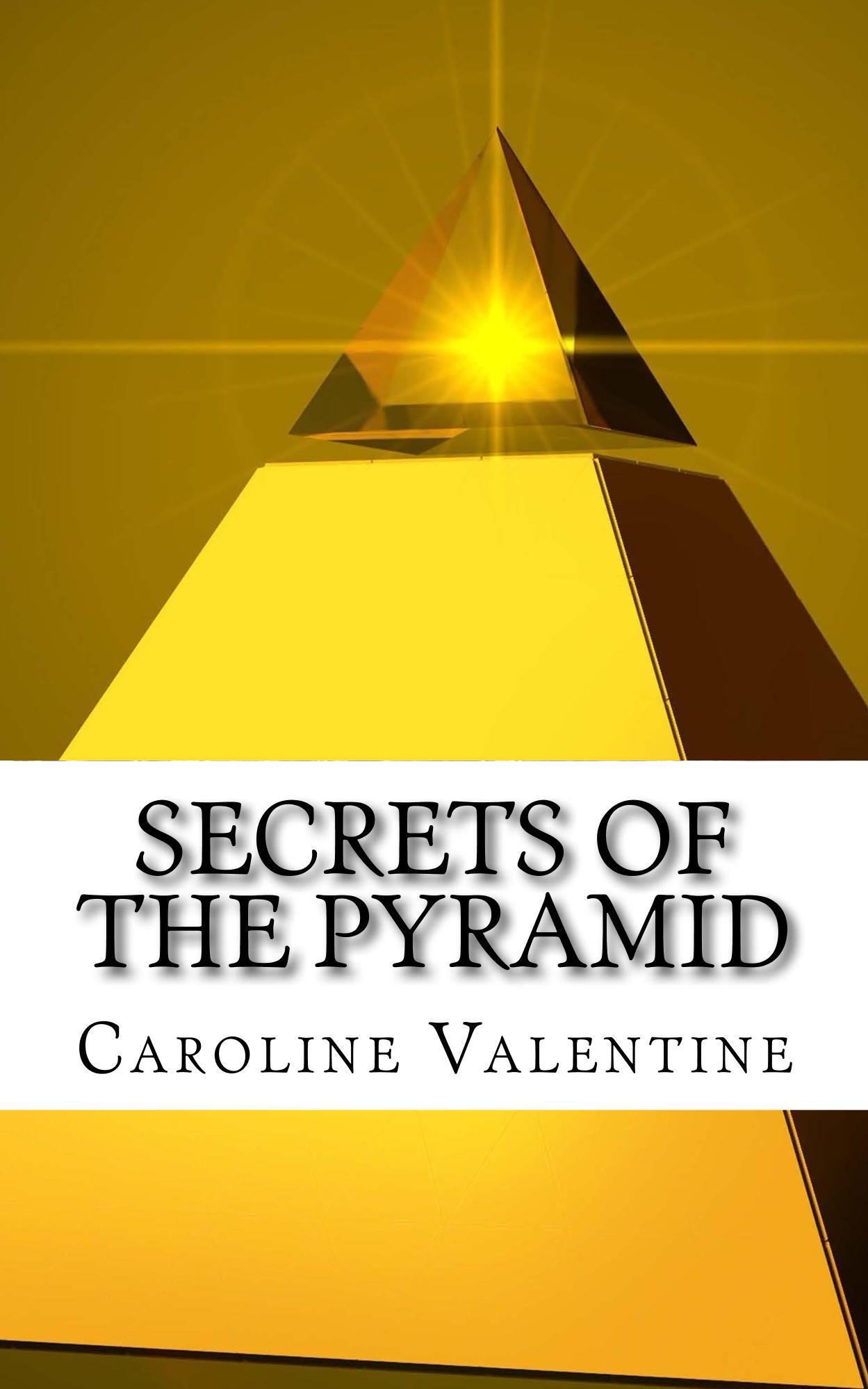 $ 11.95 USD
Something is making twelve-year-old Violet psychic. Is it the secret diary she found in her orphanage or the mysterious mountains of Vermont? She'll soon discover supernatural power she didn't know she had and learn secrets that adults don't know—especially about children, America and the pyramid on the dollar bill.
The Kenny Cartwright Chronicles Bk 1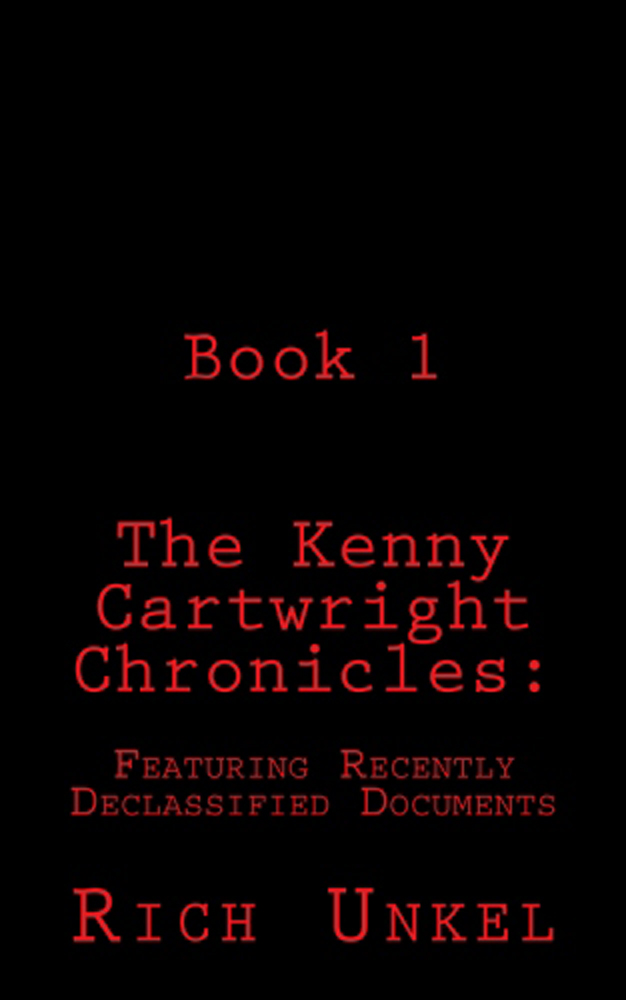 $ 9.95 USD
Kenny Cartwright seems to be nothing more than a human lab rat to his neighbor, Rich Peterson. Although the boys have a different definition of what it means to be "best friends," Kenny is always a willing candidate for Rich's potentially dangerous ideas. One day, while exploring a hill in the woods, the two boys stumble across an alarming plan of attack, aimed directly at them. Regardless of their differences, Kenny and Rich must work out the true meaning of friendship. The only way the two can survive is to unify. Their lives depend on it. Their usually laid back summer will quickly turn disastrous if the two don't work together. Their once quiet town won't be safe again until the boys figure out their enemy's master plan. Do they wave the white flag and give up? Or do the boys prepare for war? There are big decisions to be made for Kenny and Rich. The clock is ticking.
Cold Moon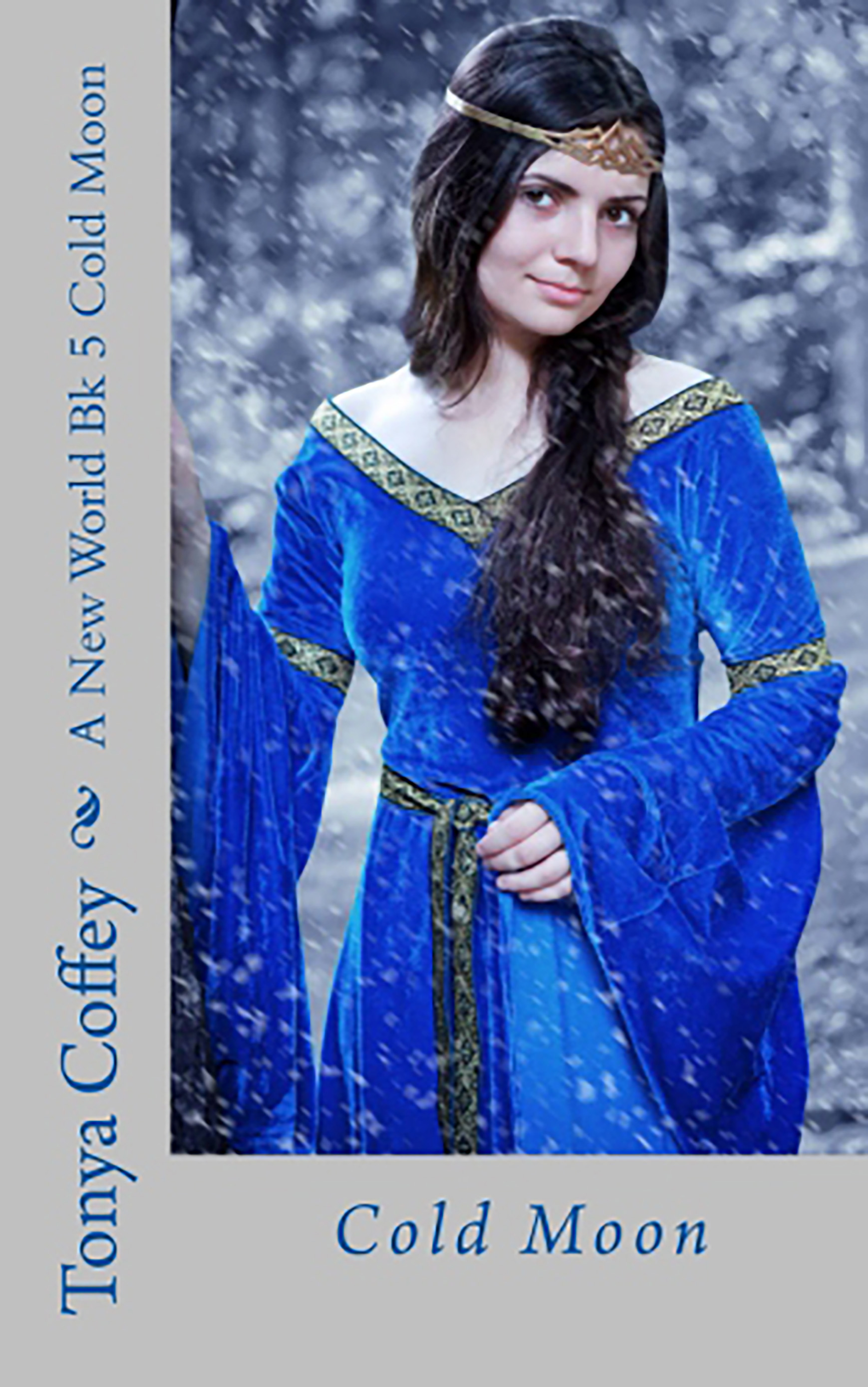 $ 11.95 USD
At last the king and queen of Ancients have emerged. Plans are in place for a new world, for all realms to be connected under one decree—an Elemental rule. Jessa and Micha stand before the kingdom as one, the way it was meant to be. Yet in the distance, a demon lurks, waiting to rip their happiness apart once and for all. Even though they are surrounded by the people they love, who love them, the storm grows. With it, the realization the future may be darker than they planned. Will Jessa and Micha get their happily ever after or will a demon, from the human world, take the True Power for himself?
Parthur; the Story of an Orphaned Bobcat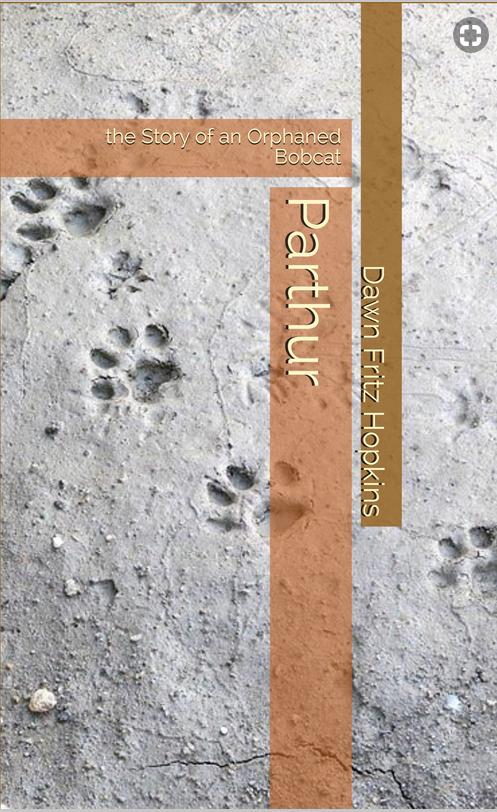 $ 11.95 USD
A young bobcat's mother is killed by a bounty hunter in southern Arizona, but her kitten is spared. Unable to maintain the small animal, the hunter gives the kitten to a young schoolteacher, Dawn Fritz, who is determined to raise him in a small apartment in Yuma, Arizona. The story twists and turns as one obstacle after another presents itself as Dawn struggles with the knowledge that Parthur is a wild animal and heeds to be returned to the wild.
Clawed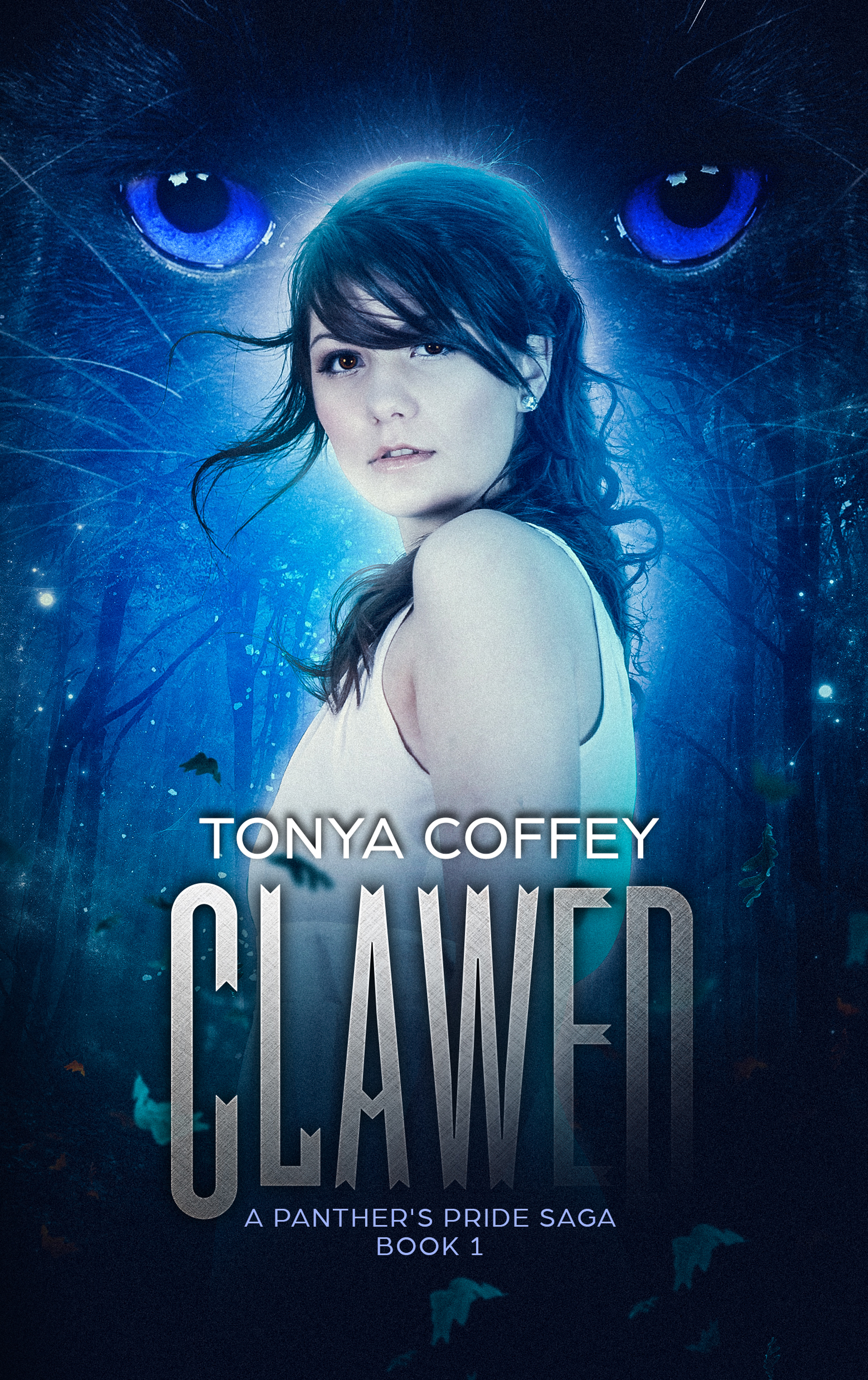 $ 11.99 USD
All I wanted was a family. So I surrounded myself with the only friends I've ever had and joined JROTC so I could feel the love of a family unit. When we went to a two-week summer camp in the mountains of Kentucky, Carter Rollins, the leader, tempted me with always being desired. If I joined his Army Pride, I'd have the connections I'd dreamed of. Yet something was mystifying about the boy with eyes like an autumn sky. Maybe it was his rugged exterior or his entrancing demeanor. When a group of rogue campers took my friend Sarah and I, I never imagined how accurate my senses were. A fictitious legend shifted before my eyes... To escape, I will have to use every trick I've ever learned but getting out may lead me into the path of a deadlier enemy.
Kiara King and the Return to Emeraldo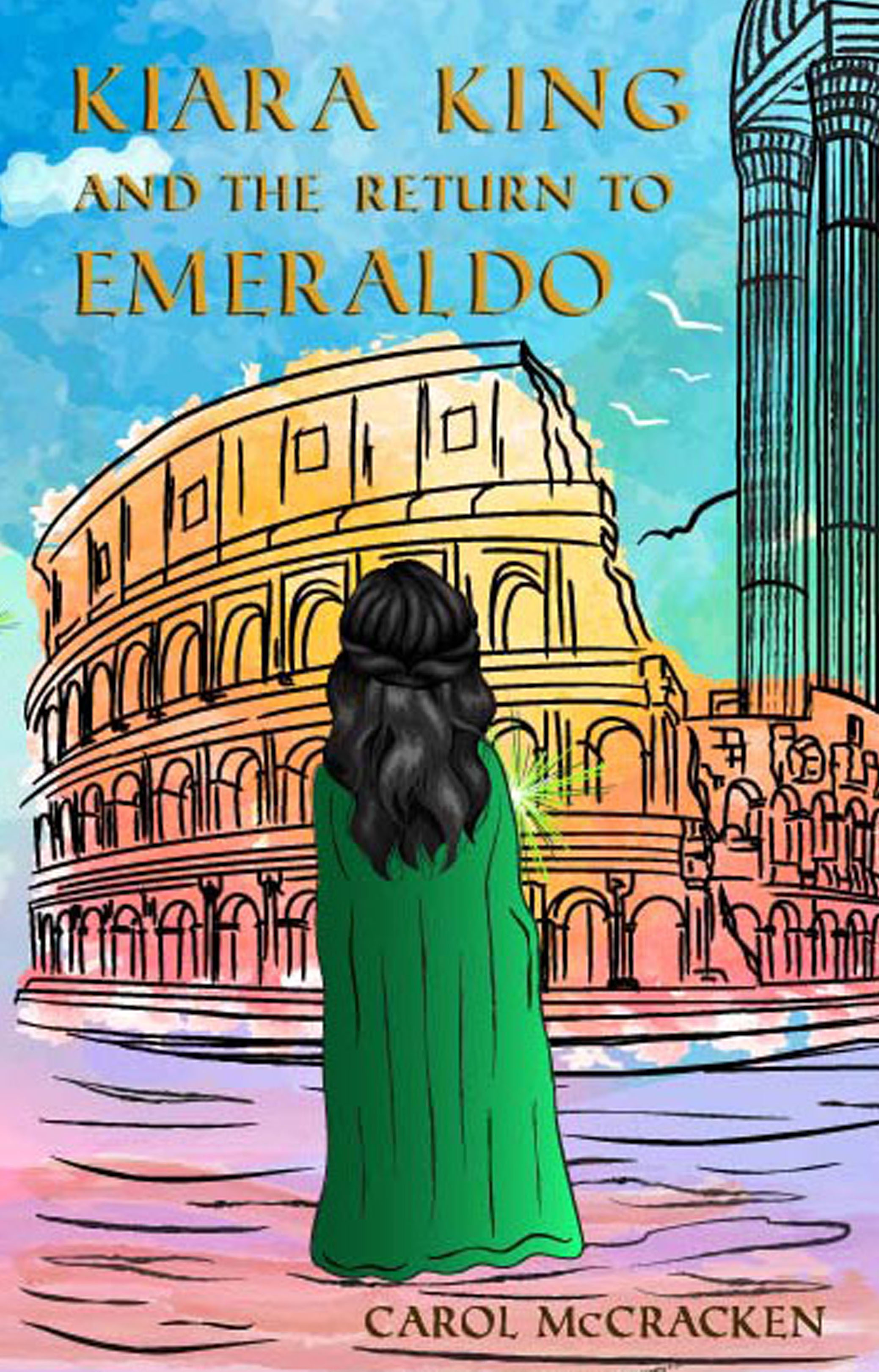 $ 11.95 USD
On a family holiday in Rome, Kiara finds another entrance into Emeraldo. Returning with her brother, Kieran, things don't go quite to plan when they discover Kiara's old Nurse has been captured by Damian and Kirsh. Rescuing the Nurse becomes a priority but when a shot rings out, someone is hit. Now becomes a desperate race to save a life. And what to do with Nurse? Can a person with green skin be smuggled safely into England?
The Bright Lights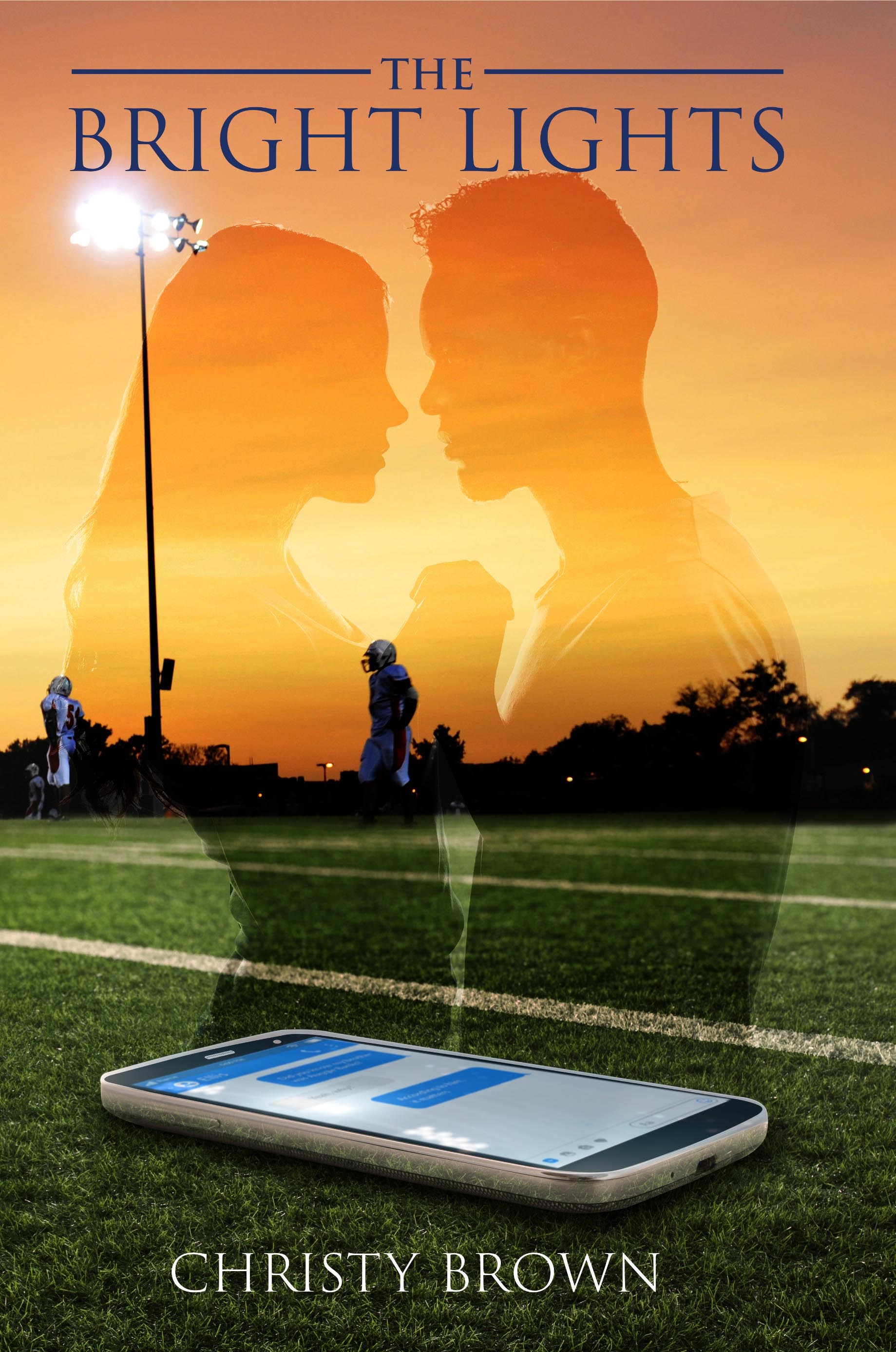 $ 11.95 USD
Allie Banks finds herself in the middle of the biggest rivalry in school history. Over the summer, by random chance, she meets Ellis Edgar, a lifeguard who shares her love of seventies music and artwork. Ellis steals her heart and becomes her first love. When her brother Auggie learns of their romance he demands she break it off. Unbeknownst to her, Auggie and Ellis have an intense football rivalry that dates back to when they were kids. He doesn't believe they met by random chance. After all, how would the star quarterback have time for a summer job? Auggie believes Ellis is using his relationship with Allie as a rouse to mess with his season and steal his football scholarship to Florida. As Allie falls deeper in love, her brother tries to put a stop to their romance. When rumors of Ellis begin circulating around the two schools, Allie is forced to question his intentions. Did she meet Ellis by random chance? After a deep dive into his social media, a discovery makes her question everything. This book will keep you guessing as Allie struggles to learn the truth about her relationship. She is in love with Ellis, but is it worth it when her twin brother, her best friend, and the entire school disapprove? Join Allie as she uncovers secrets about Ellis' family, discovers who is telling the truth, who is lying, and whether this will end her relationship or divide her family.
The Summer 10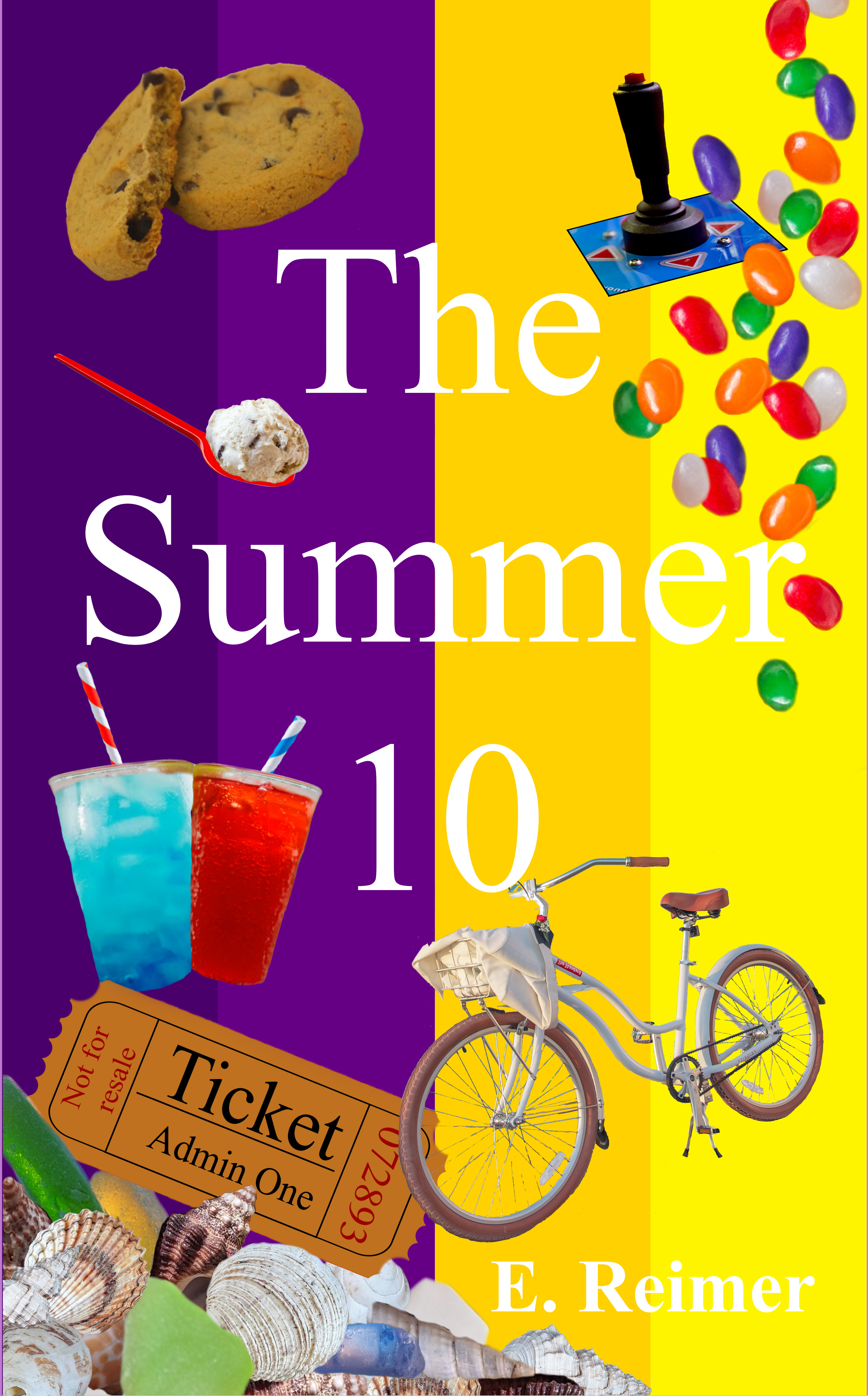 $ 14.95 USD
Leah and Finley are starting high school in the fall so it's their last chance to totally goof off as kids. They make a list of ten things they've always wanted to do and secretly try to complete them all, from building a throne and driving a car to finding buried treasure and attempting a world record. They're set to have an amazing time but mental health struggles, growing responsibilities and self-esteem issues aren't as easy to ignore now that they're teenagers. This summer they'll need to fight for their friendship and for their childhood dreams to last a little longer.
Quagmire's Test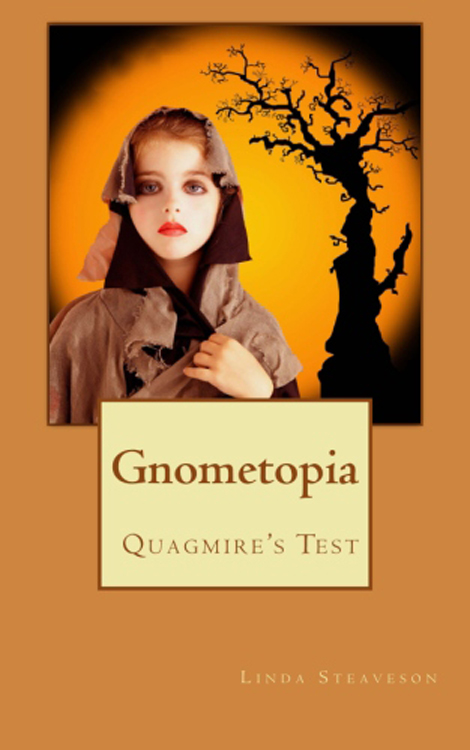 $ 11.95 USD
While on a journey to find the final ingredient for her Practically Perfect Parsley Potion, Quagmire Pinch, has a misstep and tumbles down a cliff drawing the attention of a group of gnomes and discovers that in the past their king has killed any and all witches who have stumbled upon his hidden kingdom.
Nickel Ice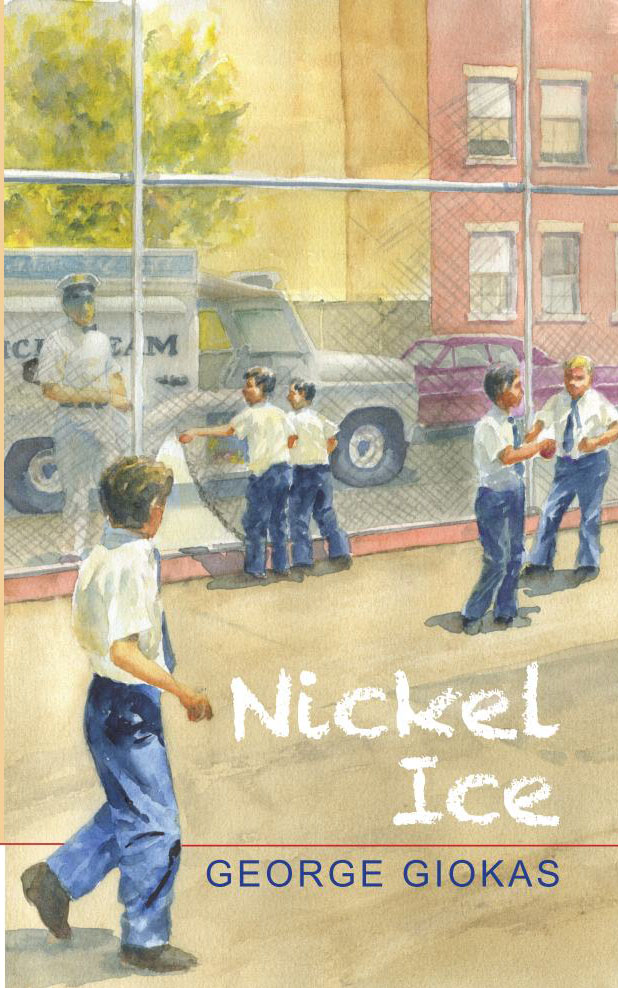 $ 11.95 USD
As young Petros maneuvers the hallways of the Hellenic American School for the Arts, it's the ice cream man who stops by at recess whom he learns the most from. Just one year shy of making it into high school, Petros challenges the strict rules of his school while also trying to follow the strict rules of his traditional Greek home in a tough neighborhood in the New York City borough of Queens.When he finally gets the chance to go to the specialized high school his brother now attends, his hopes and efforts are challenged by all the authority figures around him, except for his newfound friend, Mulvaney.
Harvest Moon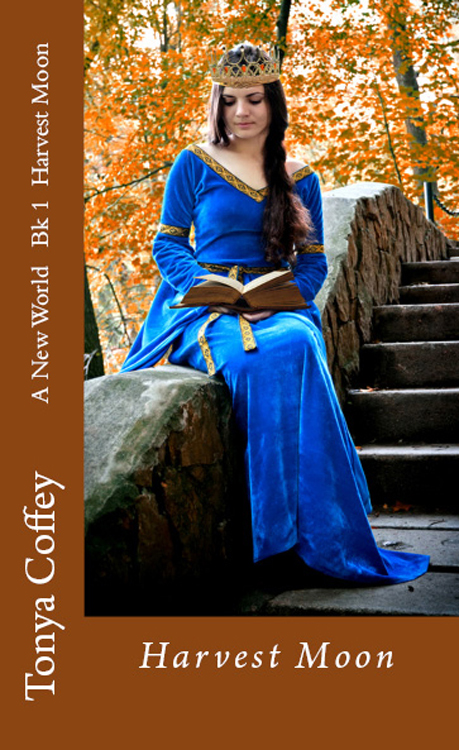 $ 11.95 USD
Seventeen-year-old Jessa lives in the remote mountains of Kentucky and has always found peace in the forest. Close to her eighteenth birthday, her dad buys her a book and things begin to happen. With her dreams leading her, she uncovers a world within her own with Faeries. They look and act like people she grew up with but she quickly finds she is the one who is different. She is the hidden heir to the throne and the Faeries need her to come home and save them from the Trolls.
Fat Girls from Outer Space, a Graphic Novel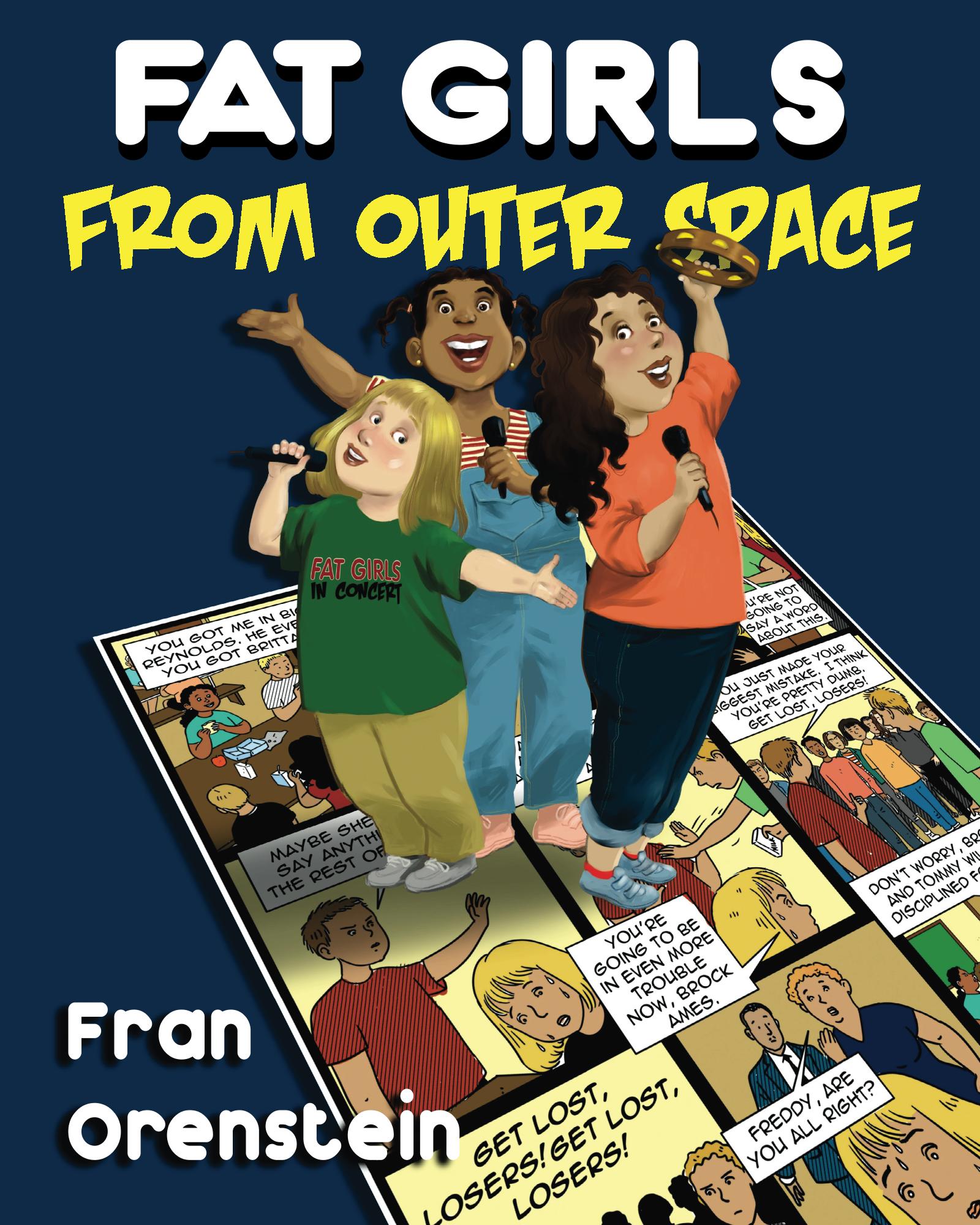 $ 11.95 USD
Frederic (Freddy) Gold is smart, talented, funny and overweight. She hates her name, her body and the school bully. As if that weren't enough, her parents are newly divorced and her dad has a young girlfriend. Excited about turning twelve and starting middle school, Freddy meets Dolly,and African-American girl and Eva, a Latina, who are also fat. They discover a mutual love and talent for music and form a band. In this coming-of-age story, Freddy learns to cope with adversity by using her humor, talent and the support of her friends, her older brother, and a special 'fat angel' to earn respect and popularity.
Mystery under Third Base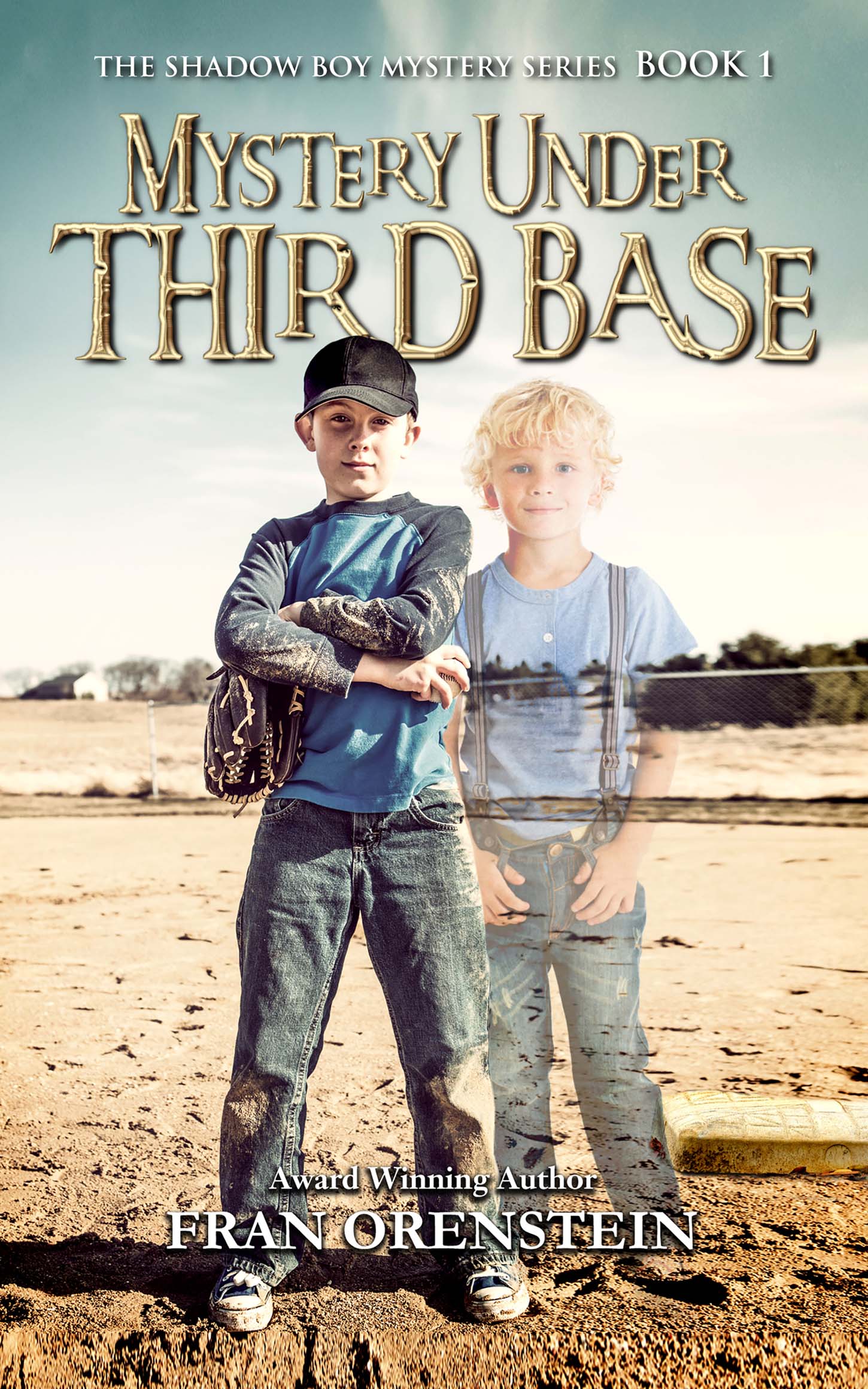 $ 11.95 USD
Eleven-year-old Willie, always the smartest kid in town, skips two grades, doesn't have any friends, and spends his days reading in an abandoned old cellar. Suddenly, a boy who calls himself Huby as in the red ruby, appears out of nowhere and becomes Willie's new friend. Who is this weird new boy who knows things he shouldn't, and might not be what he seems to be? Together they explore Willie's favorite hideout where mysterious noises and dots of light could mean a ghost. When Willie wins a school contest with a proposal to build a baseball field, the project may fall apart because third base will be over Willie's cellar hideout and whatever may be down there. With the help of new friends and the town witch, Willie solves the ghostly mystery under third base.
Mystery of the Stolen Painting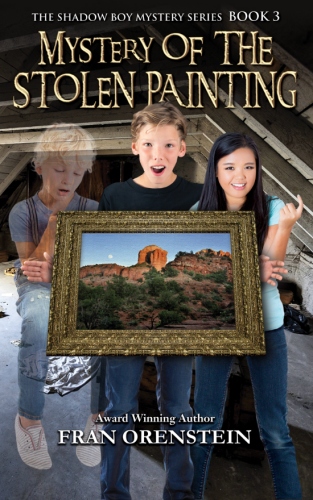 $ 11.95 USD
Meet Danny West, a talented young artist who has trouble reading, especially aloud when he starts to stammer. Kids laugh at him, and bullies sometimes beat him up after school, so he has to cut through the desert to get home. Danny's dad was a police detective who died trying to stop a robbery at an art gallery. Danny was only two-year-old, but nobody will talk about it. There is the art teacher, Mr. Lewis who has his own secrets and may be more than just a middle-school art teacher, but he won't talk about it. Danny's best friend forever is Amy Crowe who thinks he's great and tries to help him read. Then one day Huby as in red ruby, appears in Danny's yard. Is Mr. Lewis linked to the art gallery robbery where Danny's father died? Danny, Amy and Huby set out to solve the mystery of the stolen painting and Danny's father's death.
Mystery in Gram's Attic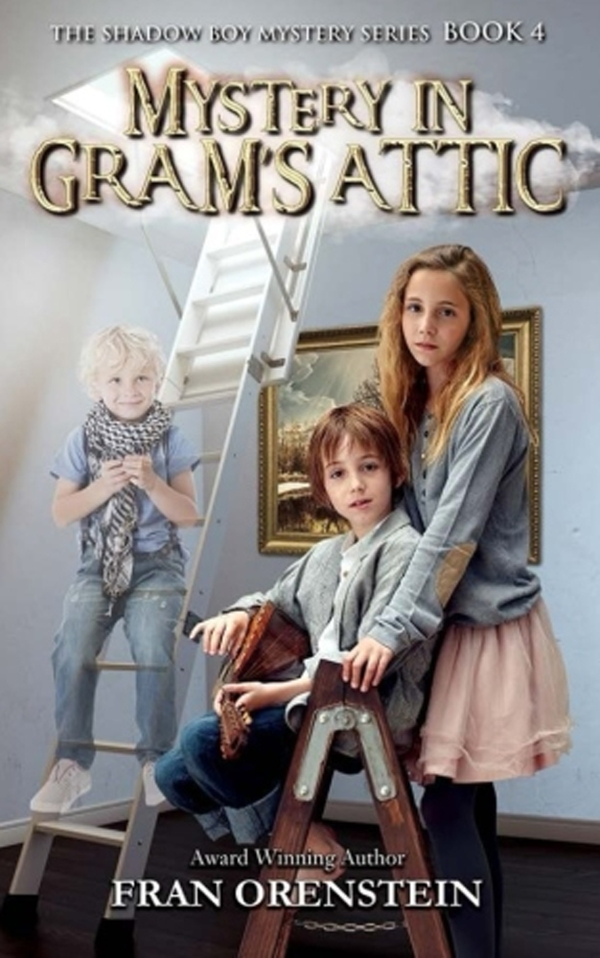 $ 14.95 USD
A mysterious lost land deed and a missing map hidden somewhere in Grandma's attic can save Ellen and Troy Baron. The twelve-year-old twins live with their mother in a falling-down house with no hot water or a working toilet, and most nights they all go to bed hungry and dirty. Troy is bullied by the boys in gym and Ellen faces the "snoots" every day, girls who make fun of her. Their father may be hiding from the police and their grandmother who can help them can't get in touch because they don't have a telephone. Their mother has Cerebral Palsy and walks with a jerky limp, but everyone thinks she is drunk. Ellen and Troy are afraid something will happen to her and they will be alone with no-one to help them. Huby returns to Arizona in book four of The Shadow Boy Mysteries in his hardest quest yet, to save the twins and their family before it's too late.
The Whiskers Gang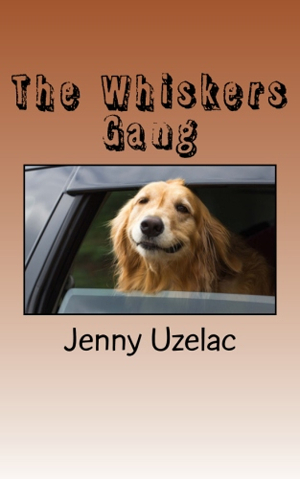 $ 9.95 USD
It all starts one sunny morning as Mermilo, a purebred Golden Retriever is heading to his groomer. He is preparing for a long awaited evening out that night with the beautiful French Poodle who lives across the street and he wants to look his best. Unfortunately, a huge obstacle presents itself: he is dognapped. Not just Mermilo, but dogs from all over town are disappearing, as well!
Jess, the Mess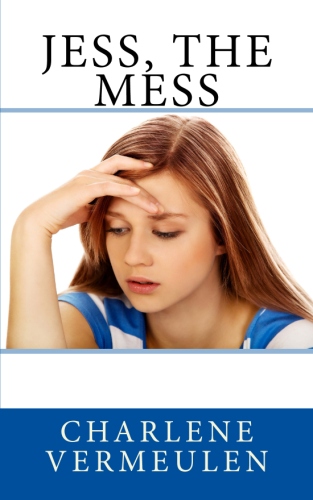 $ 11.95 USD
As feisty Jessica moves to yet another middle school, she struggles to stay out of trouble, while living in constant fear that others will find out her family's dark secrets: Jess's mom is an alcoholic, her dad left them years ago, and most days Jess struggles just to find food to eat.
Convinced that she is the reason her mother drinks, especially since Jess constantly gets into trouble at school, she lives with the daily pain of her mom's explosive behavior, and the accompanying shame.
Befriended by sassy, red-headed Anna and cheerful, encouraging Grace, Jess balances the joy of friendship with the hurt she carries with her.
Will self-proclaimed Jess the Mess open her heart and life to her new friends? What happens when her secrets are revealed? Jess learns that everyone can change, but some change comes with a price.
Kiara King and the Enchanted Emerald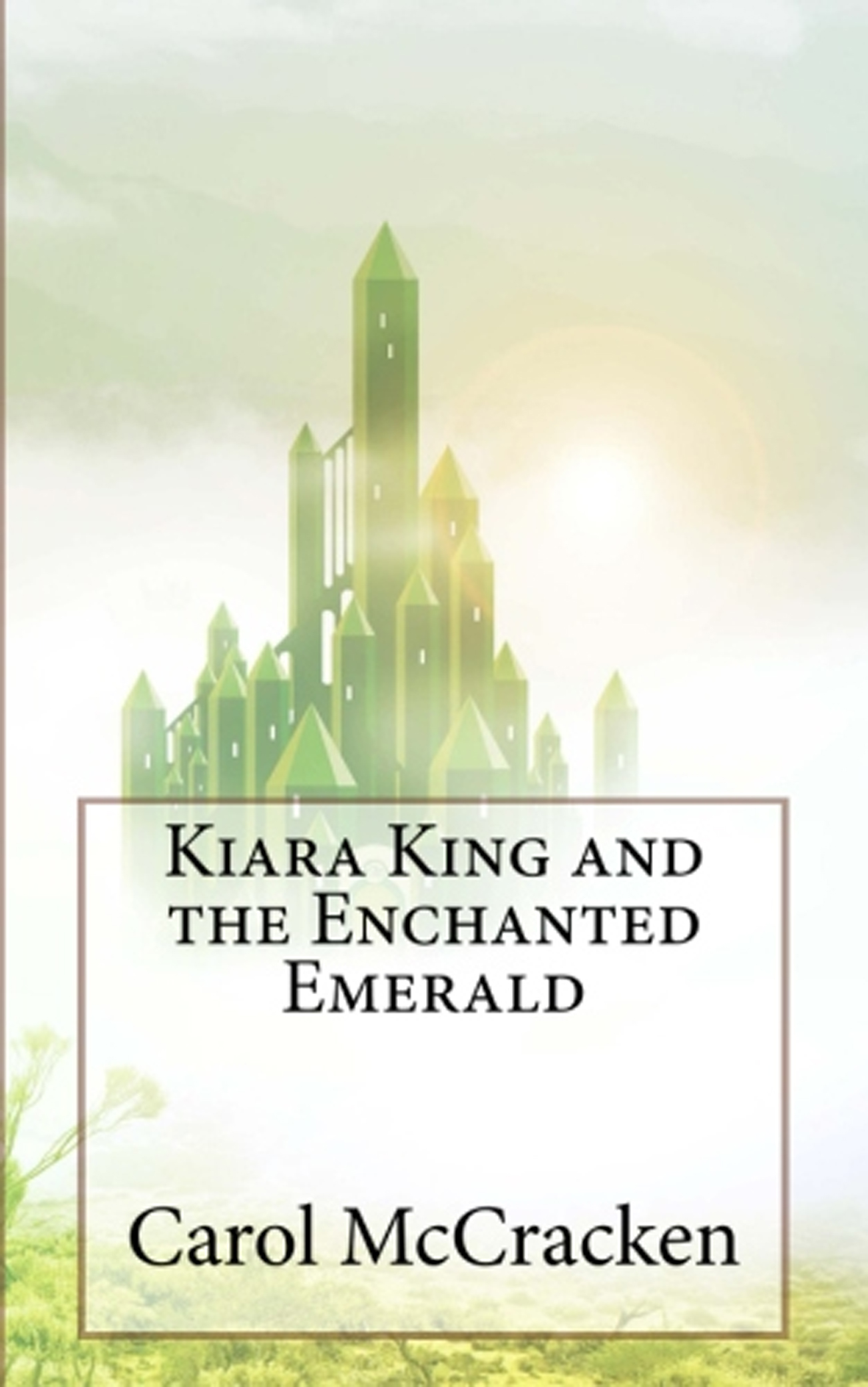 $ 11.95 USD
Kiara grew up in a secret, magical city buried under the earth.She lives a happy existence in Emeraldo as the daughter of the queen, until her twelfth birthday when her parents are brutally murdered by the power-hungry Chief Administrator. Kiara escapes with her life, and the secret to ruling the city of Emeraldo. Finding herself in the strange Land Above, she discovers a new family kept secret from her. But safety doesn't last, and when her family's murderer follows her to her new home, she must use all her powers to protect herself and her new family
Chip Off the Ol' Block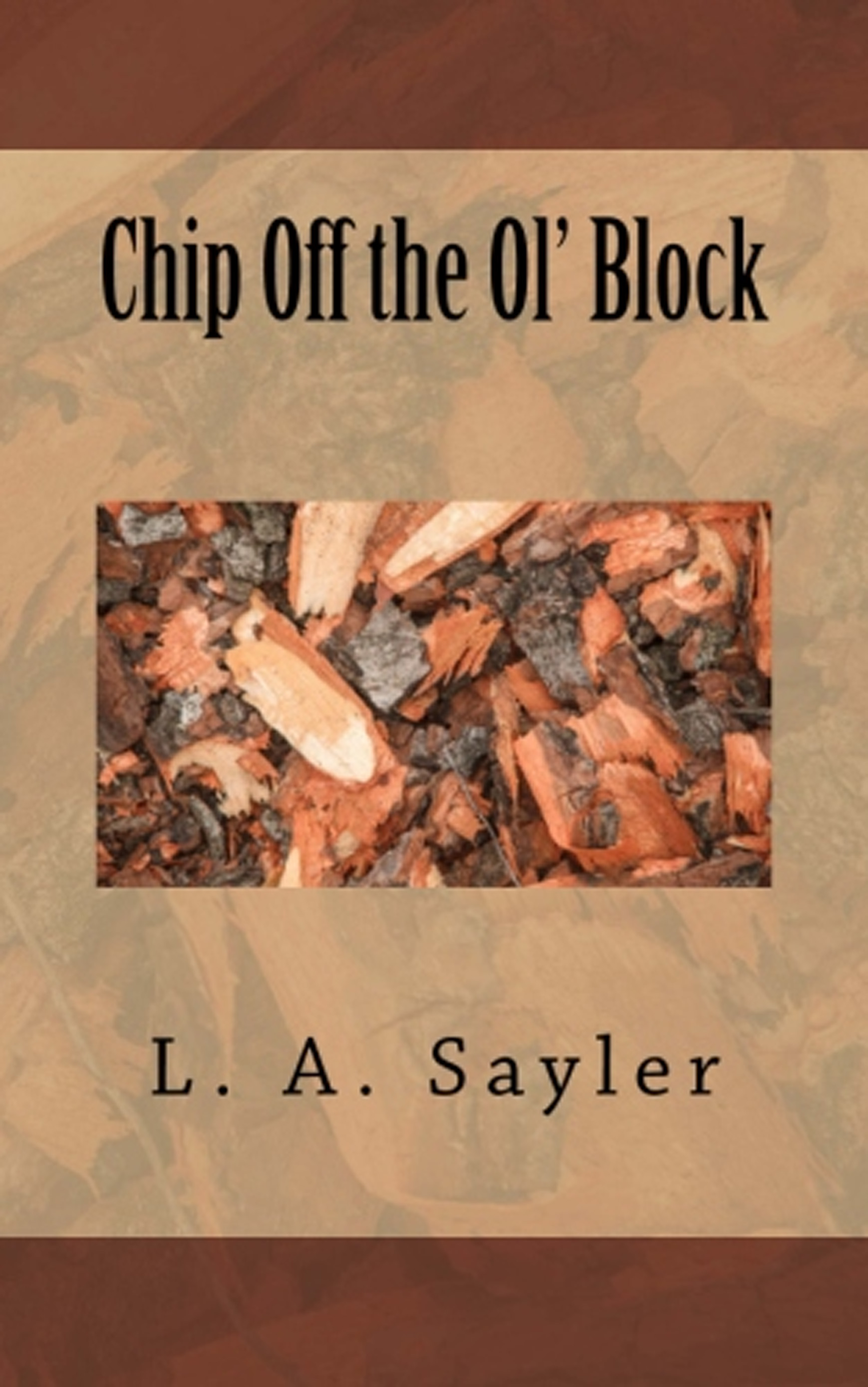 $ 11.95 USD
Danny Meyers is a kid with a plan—he's smart, goal-oriented, and the definition of a goody-two-shoes. So how does an A+ student get mixed up with the school bully? In the summer of 1995, Danny is about to learn that people aren't always what they seem, that sometimes the best-laid plans fail, and that the ordinary events of day-to-day life can be important—even if you don't think so at the time. Danny is on the verge of turning a corner and he won't be able to go back. But what he learns after turning that corner, and a few more, just might help him make sense of things after all.
Thunder Moon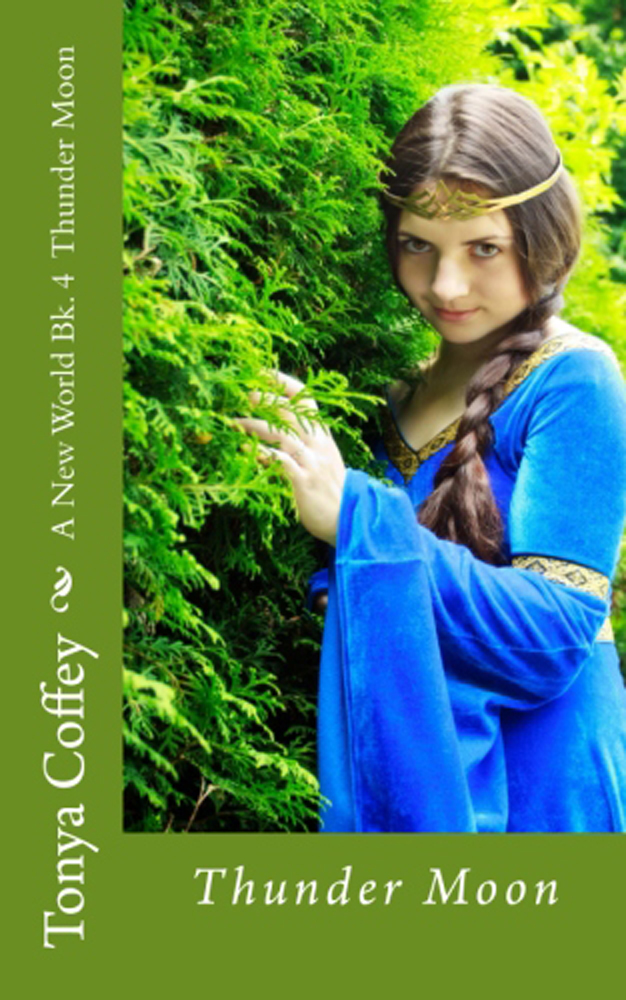 $ 11.95 USD
Micha, King of Ancients, hoped the fighting between the realms would ease since the treat had been eliminated, yet the forest is filled with enemies who are not what they seem. They can be a plant, animal or even disguised as a friend. While Micha battles Shifters, old enemies and himself, Jessa struggles to regain her life. A friend, in the spirit world, guides her through the adjustments of the truth, allowing her to uncover the Wars true beginning and of a man who will stop at nothing to obtain the True Power. Micha must tread lightly as the Shadows reorganize the kingdom, demanding a union between Micha and Roselle. His only hope for happiness is for the curse Jessa cast upon herself to be broken by a Sorcerer, a man he did not trust. Will the King get his true Queen or will evil win?
Zee's Adventures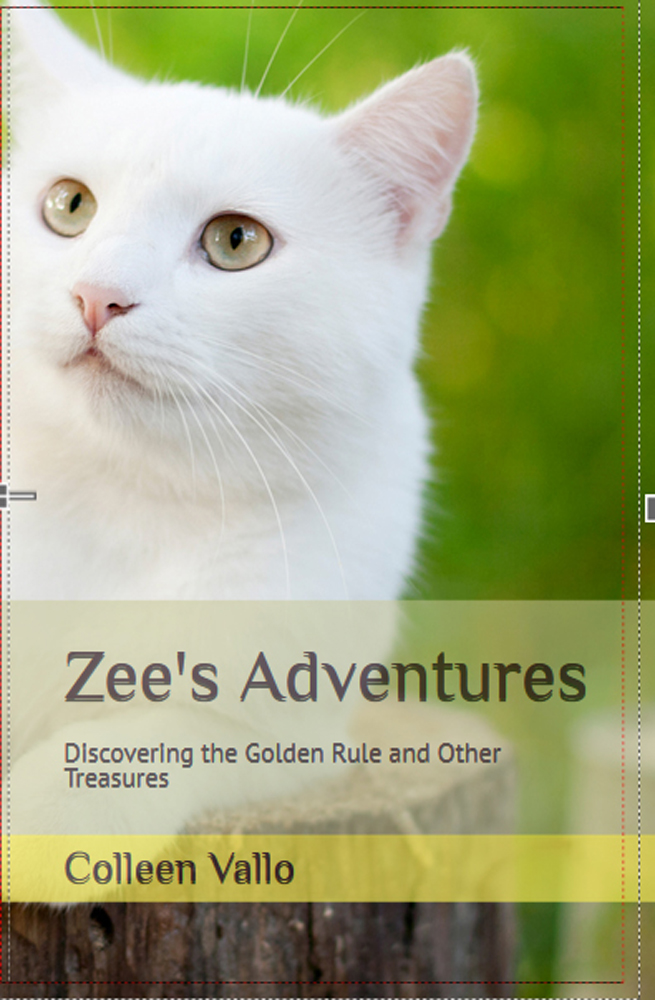 $ 9.95 USD
Zee has had it. She had Mara all to herself…until a new puppy named Kiskah showed up. Now everything is all about Kiskah, and Zee has had enough of that, too. In an angry moment, she concocts an ill-conceived plan to sneak outside and go missing just long enough to make Mara regret neglecting her. Besides, it's a fascinating world out there, a place she's wanted to explore for a long time. Zee's "I'll show you" plan backfires when she chases a butterfly far from the safe confines of the backyard. Lost and alone, it is then that her adventure in discovering the Golden Rule begins.
Abigail: Reluctant Activist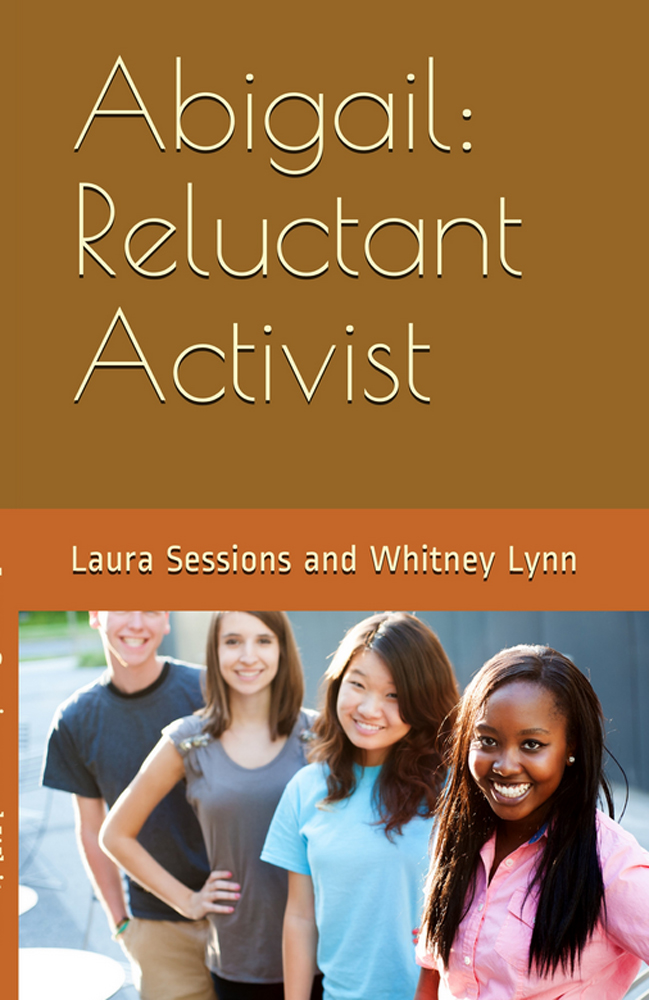 $ 11.95 USD
Abigail "Art " Ruth Teller thought her sophomore year would include the usual teenage worries: getting good grades, breaking away from an overprotective mom, dealing with hormones, having fun with friends and starting to date. Unfortunately, the School Board decided to throw a wrench in her plans by proposing to water down the science program to teach the decidedly unscientific creationism. With such a subpar curriculum, how would Art get into a top university so she could discover a cure for her diabetes? Someone was going to have to stop them and it looked as if it was going to be her. As if high school wasn't hard enough. Art didn't know if one teenager could really defeat a group of religious zealots dead set on bringing their political beliefs into the classroom but she vowed she would stop at nothing to save her school.
Swallowed Ashes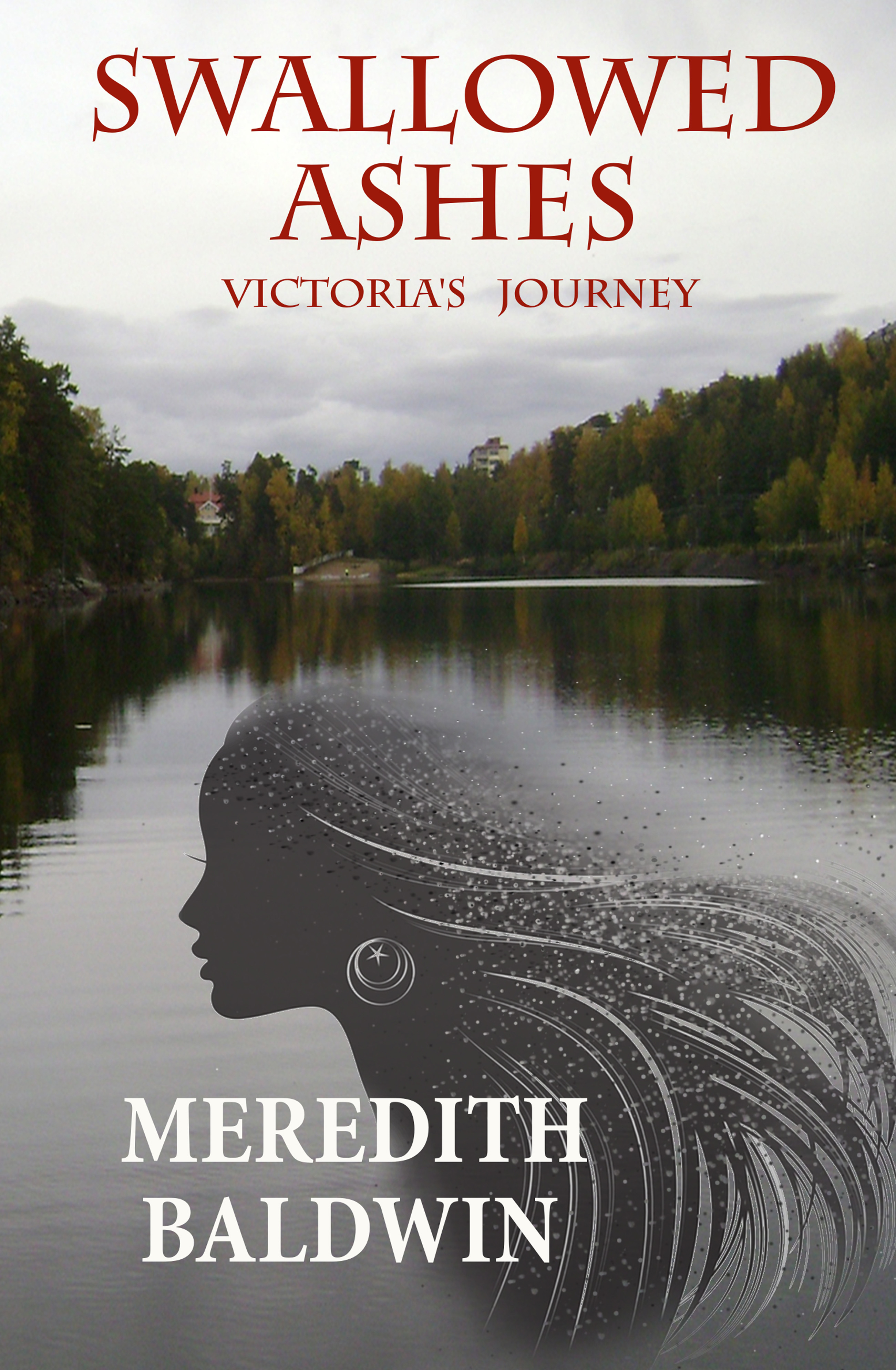 $ 11.95 USD
In the heat of an August evening, Victoria Vigna goes for a swim alone but returns home with an extra soul. Victoria or V as her friends and family call her, just graduated from high school and has her life all planned out. Being possessed by the newly deceased Natalie Knight is not in that plan. Together they must find out the mystery of how Natalie died. Follow them on a life-changing journey, comical conversations while trying to coexist, and thrilling experiences make this a fun sleuth book for all. … "I'm glad you're here." His voice is dry and raspy. I wait quietly, not knowing how he means that. He turns his face back toward the small fire. I see something glisten in his hand. It looks like an earring-the very match to the earring in my pocket, the earring of my newly dead friend, Natalie Knight. With fear taking over, I turn and start running. I hear him get up to run after me…
Eddie and the Vegetarian Vampire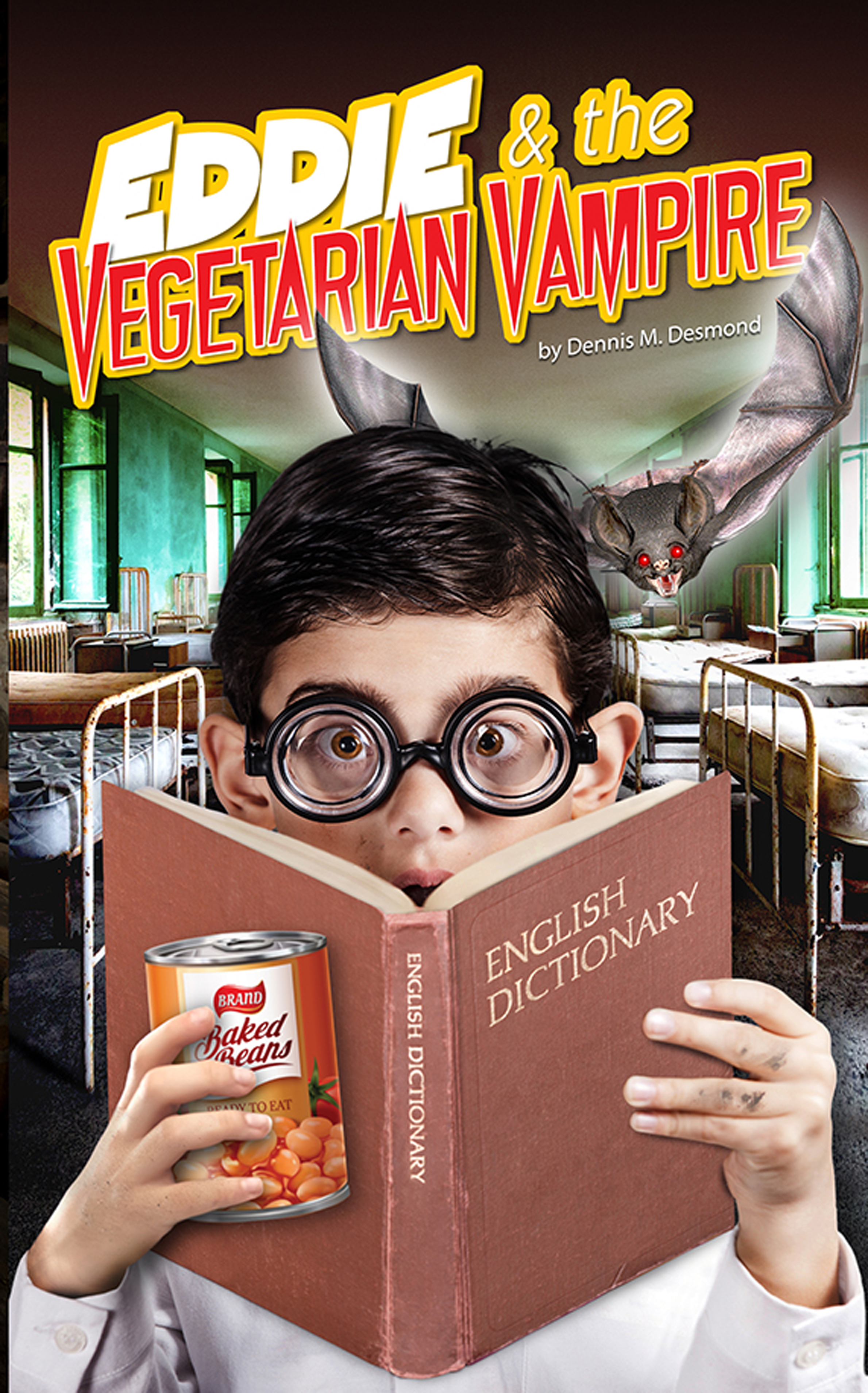 $ 11.95 USD
Twelve-year-old Eddie, short, pudgy, hard-of-sight, his nose buried in a book, has no idea how he wound up in the Sisters of Mercy Orphanage as an infant or why he can't be adopted. He gets the shock of his life one evening when the bat in the orphanage basement transforms into a vampire and introduces himself as Count Bloodless. The starving Count is also an orphan, rejected by his vampire family because he is vegetarian. An unexpected friendship blossoms as Eddie helps the Count find the food he desperately needs to survive, and the vampire helps Eddie unlock the secret of his past. Written in the rollicking spirit of Roald Dahl and set in World War II-era Boston, Eddie and the Vegetarian Vampire features a protagonist who will discover that family and belonging are sometimes found in the most unexpected of places.
Hope in Strange Places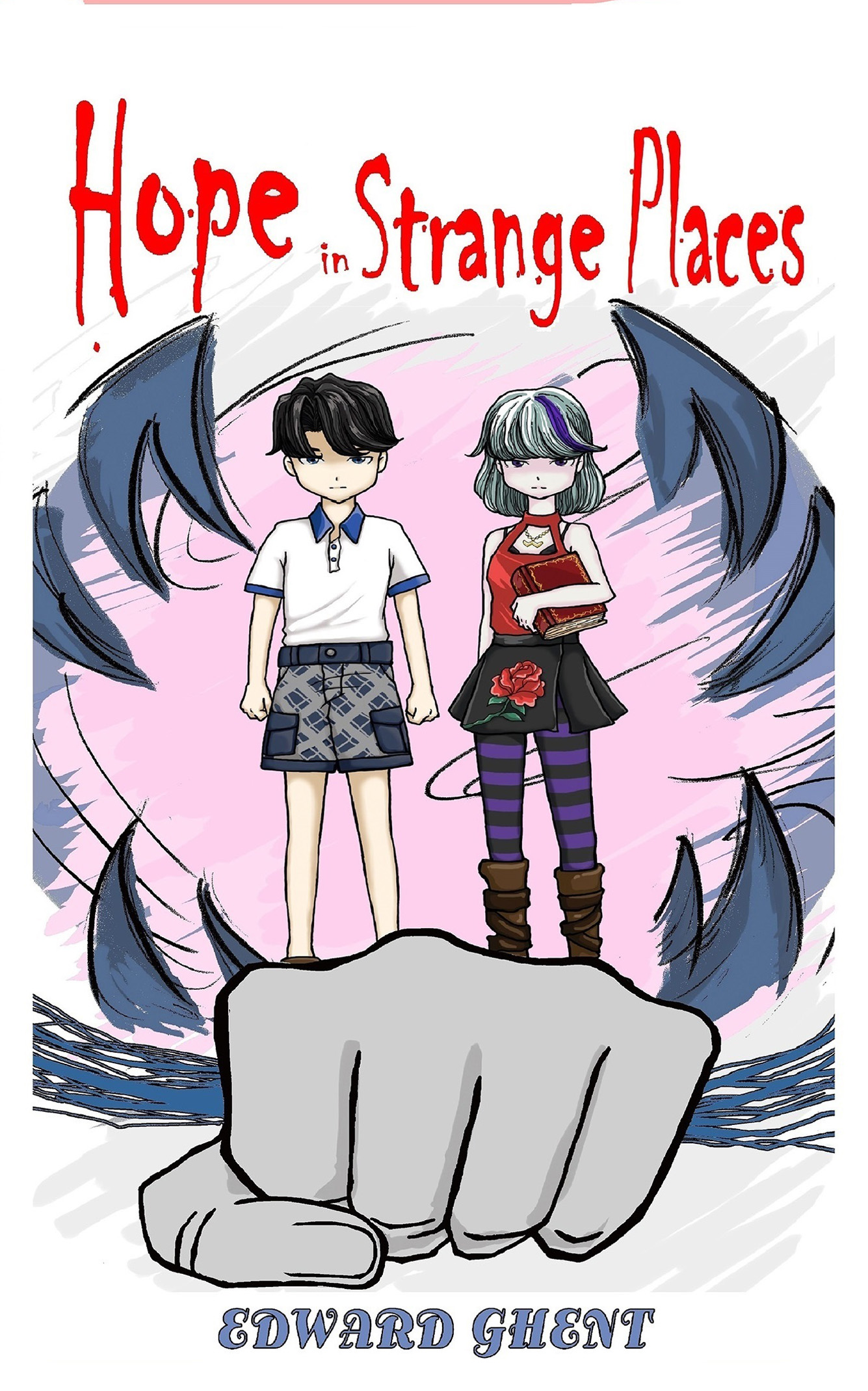 $ 11.95 USD
Mike was almost invisible in his city where millions lived. But that could all change with Josel's arrival. Would you accept the word of Josel (Greed) if he were claiming he could save your city from imminent doom? Well, Mike does. He sets off on an adventure, rather he's thrown into an adventure to find a lost city and thirteen pages all carrying the name Josel. Mike awakes on warm sand running beside a long road and quickly catches a ride to a green island. He isn't alone for long on his adventure. His talkative nature lands him an accomplice; a young girl traveling solo called Lucy who passes on a stark message, "Trust no one," then she steals a car. Together, they navigate The Clenched Fist in fast cars, on foot and by boat, evading the gangs, tackling the tricky celebrities, escaping the survivors, and staying clear of whatever is lurking in the dark. There are discoveries with dark secrets, a sting in their plans and a mystery hanging from the ceiling in a small village. What is actually going on there? Will Mike discover the thirteen pages for Josel and have the heart to finish his task, or will the gray cloud descending over The Clenched Fist consume him before the hunter can close in on his prey?