Want to buy a book? Want to publish a book?

You've come to the right place.
Saguaro Books, LLC is closed to queries.

Check here for the next opening.


S
aguaro
B
ooks
,
LLC

Fresh new writing voices we've never heard before...
Saguaro Books, LLC publishes quality middle grade and young adult fiction by

first-time (NEVER PUBLISHED BEFORE) authors.
We are dedicated to making reading fun.
Because Saguaro Books, LLC produces relatively few titles each year (4-8 works),

our books reflect the individual tastes of our small volunteer staff.

SB looks for writing from emerging authors over the age of 18,
with a unique voice

that inspires as well as entertains the reader
SAguaro Books, LLC
Saguaro Books, LLC is closed to queries.

Please note: Queries submitted outside of our open period will be ignored.
Please visit "For Authors Only" above, before submitting a query.

Saguaro Books, LLC is a PAL publisher with SCBWI



News Flash...

Revise, revise, revise!

We don't want to read your first draft, EVER.

(Tip: Your novel isn't ready to send to us until you can describe it in one meaningful sentence.)


Now on YouTube:

Saguaro Books, LLC Catalog
Books by Saguaro Books, LL C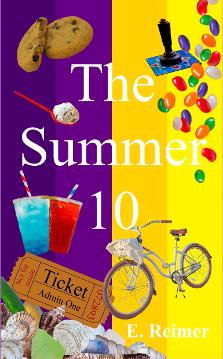 Leah and Finley are starting high school in the fall so it's their last chance to totally goof off as kids. They make a list of ten things they've always wanted to do and secretly try to complete them all, from building a throne and driving a car to finding buried treasure and attempting a world record.They're set to have an amazing time but mental health struggles, growing responsibilities and self-esteem issues aren't as easy to ignore now that they're teenagers. This summer they'll need to fight for their friendship and for their childhood dreams to last a little longer.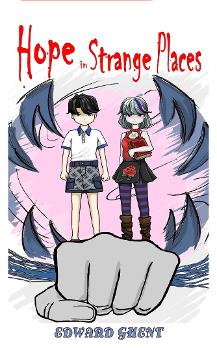 Mike was almost invisible in his city where millions lived. But that could all change with Josel's arrival. Would you accept the word of Josel (Greed) if he were claiming he could save your city from imminent doom? Well, Mike does. He sets off on an adventure, rather he's thrown into an adventure to find a lost city and thirteen pages all carrying the name Josel.
Mike awakes on warm sand running beside a long road and quickly catches a ride to a green island. He isn't alone for long on his adventure. His talkative nature lands him an accomplice; a young girl traveling solo called Lucy who passes on a stark message, "Trust no one," then she steals a car.
Together, they navigate The Clenched Fist in fast cars, on foot
and by boat, evading the gangs, tackling the tricky celebrities, escaping the survivors, and staying clear of whatever is lurking in the dark.
There are discoveries with dark secrets, a sting in their plans and a mystery hanging from the ceiling in a small village. What is actually going on there?
Will Mike discover the thirteen pages for Josel and have the heart to finish his task, or will the gray cloud descending over The Clenched Fist consume him before the hunter can close in on his prey?
A WORD TO THE WISE...
Because of the high volume of submissions and marketing realities, we have some restrictions.
We consider works between 30,000-90,000 words.
We do not consider previously published authors, whether self-published or co-authored.
We require a signed letter from a qualified editor recommending your manuscript for publication to accompany your submission.