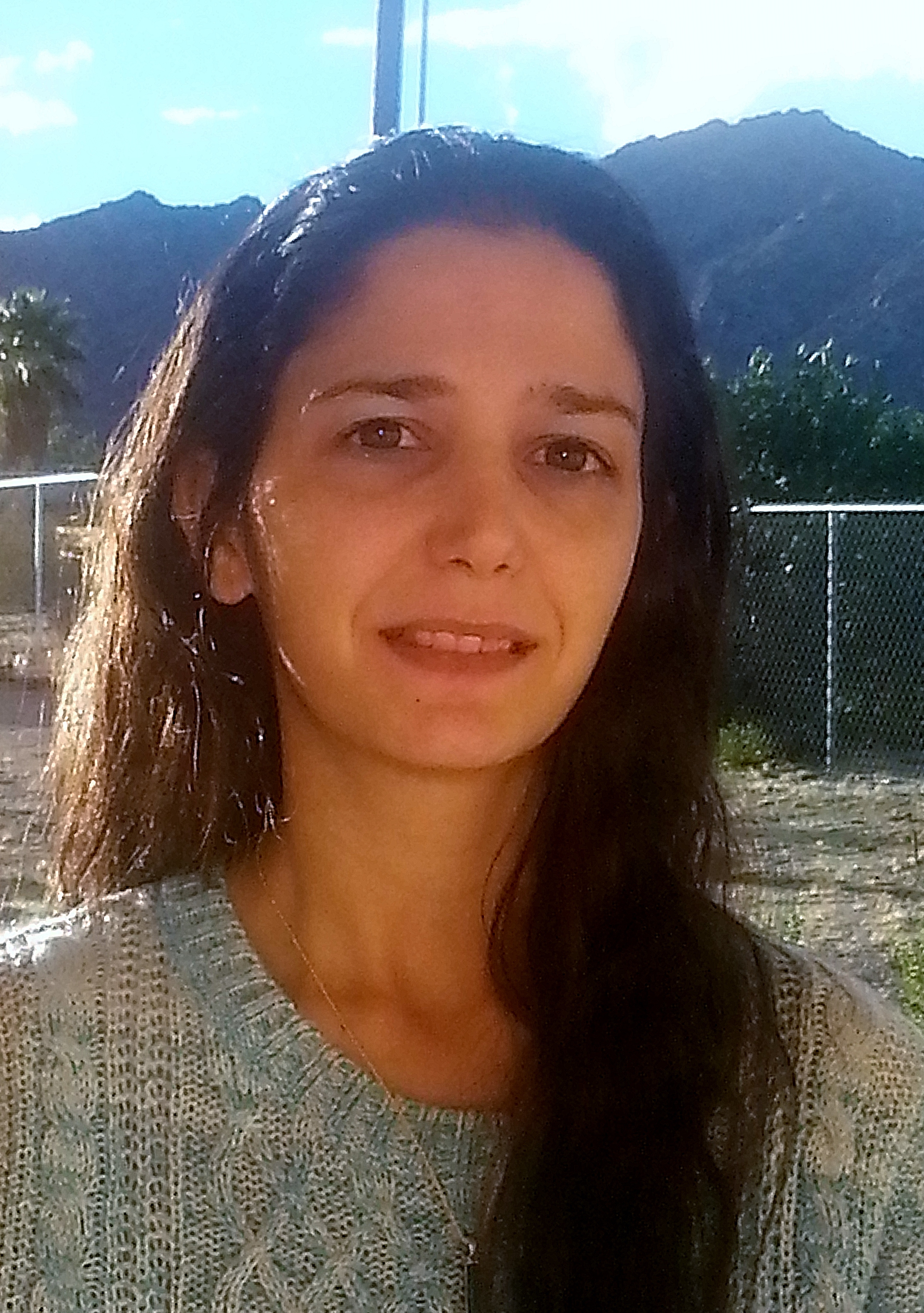 Moriah Bat-Adam, a native of Jerusalem, is an accomplished painter and a dedicated writer. She enjoys exploring the origin and history of different cultures, especially those who are most ancient. Captivated by Native American values, she has the peculiar aptitude of blending true accounts with fiction. Moriah currently lives with her husband and daughter in Joshua Tree, California—which is part of the vast Mojave Desert. Starface is her first published book.
Abraham Solomon resided among Navajo people in Arizona for a period of three months during his military service and revisited the families after his honorable discharge for an additional month. He obtained a bachelor's degree from CSULA in 1976 and later pursued a short-lived career in dentistry. His worldwide travels had given him a broad understanding of different cultures. He is currently in a quest for other fiction work.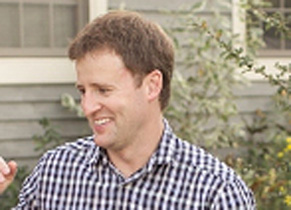 Mark Otto Baerlocher is a Swiss-Canadian physician – a vascular and interventional radiologist, who apparently never really grew up. He wants you to know he has not read a non-medical book in some 15 years, but rather, plays out the stories in his head. He moved from Switzerland when he was quite young, grew up mostly in the Maritimes of Canada, and now lives in 'Upper Canada'.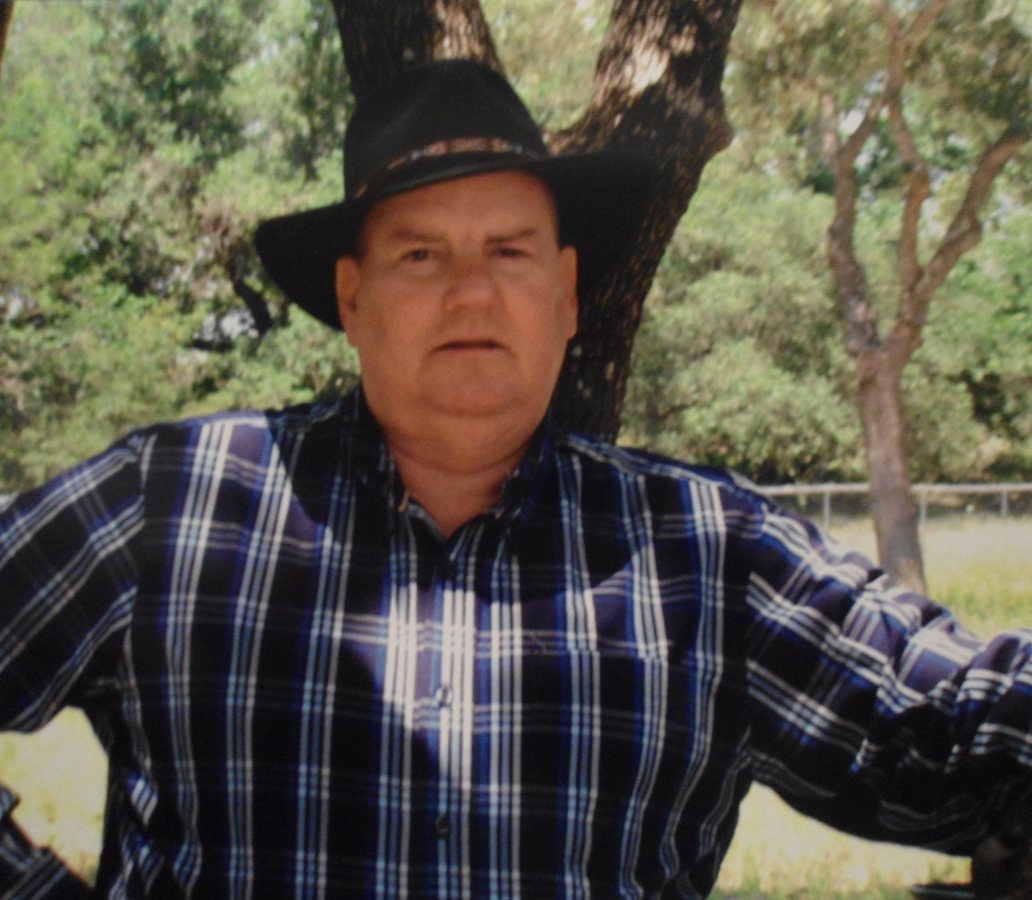 Harold T. Bolieu Jr. was born September 7, 1948, in the Lilly/Duke Hospital in Baytown, Texas. Mr. Bolieu, a Vietnam Veteran who now lives with his wife of 24 years, in Scottsdale, Arizona, where he has written the first book of the Fleeting Shadows series titled "Jungle Stalkers", and is presently at work on the second offering "Battle for Kontum". With his experience and background, some who have read "Jungle Stalkers", say he has put together one of the most exciting, action packed books written, entailing the Vietnam Experience. As they read, they were drawn into the story themselves.
Mr. Bolieu views life as a learning experience in progress. From the age of 14, he has worked various jobs from dishwasher, oil and water drilling rigs, work-over rigs, tug boats and road construction.
Although most of his writings, until now, have consisted of short stories of one kind or another, he has published a 120 page religious study titled "Babylon the Great, Mother of Harlots". But as most writers, he is looking for that first big break.
While being interviewed concerning this novel, he claimed it was easy to write because it is written from five true to life events and is 90 percent true. He also says writing the book brought back painful memories. Book II, deals with the battles known to most veterans as "The Tet Offensive" and is nearly half finished.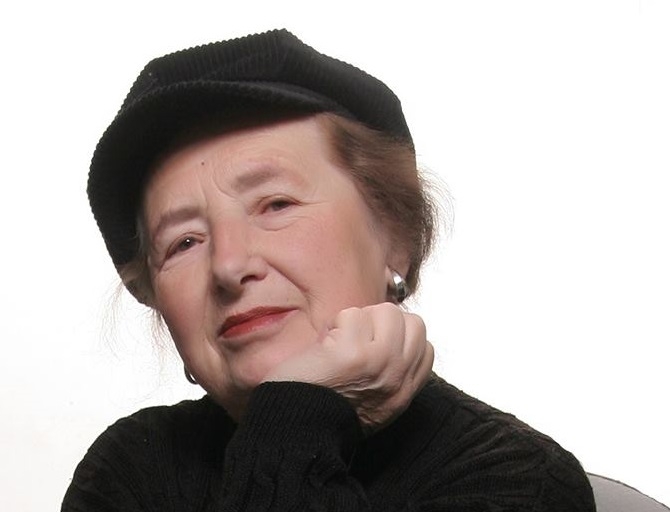 Vera Bužarovska (b.1931 Bitola – d.2013 Skopje) began her writing career in 1962, publishing more than forty works of prose and poetry for adults and children. Her novels center mainly on the fate of women in a patriarchal society. Of particular note is the novel Ak?ilnica (1974; The Last Summer in the Old Bazaar), a powerful autobiographical story of the author's childhood and her hometown, Bitola, in the period before and during the Second World War.
(Paul Filev, Translator)


Tonya Coffey lives in Stearns, Kentucky with her husband and two teen sons. Together, they inspire her to push her boundaries in whatever she faces. If she isn't reading a fantasy novel with lots of action, you will find her sitting in front of a canvas, painting the landscape which is so abundant around her home. Visit her website at http://coffeytonya.wix.com/tonya-coffey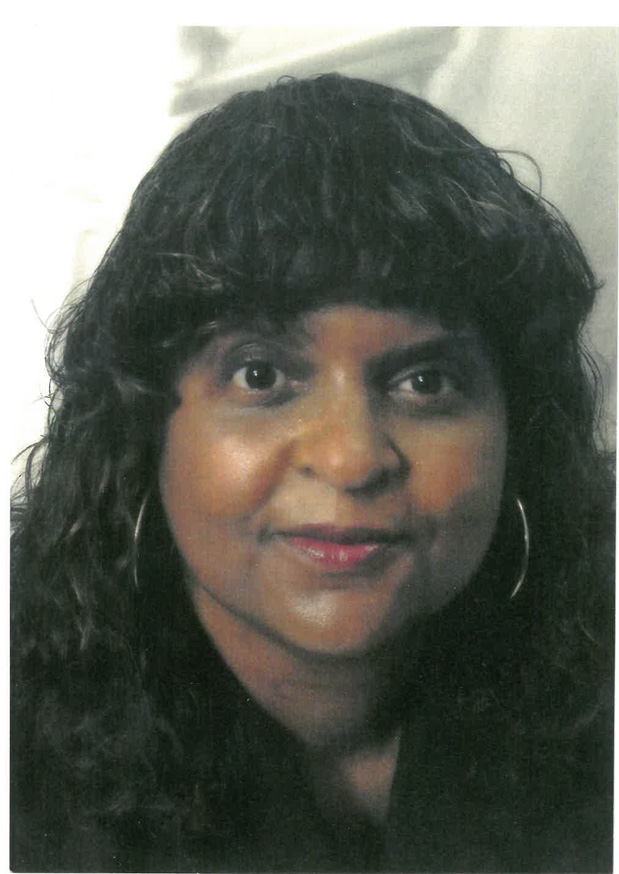 Dr. Robena Egemonye retired as an educator with over forty years of experience. She was nominated and selected to "Who's Who among America's Teachers", 2005-2006. She was also listed in the Outstanding American Teachers National Honor Roll.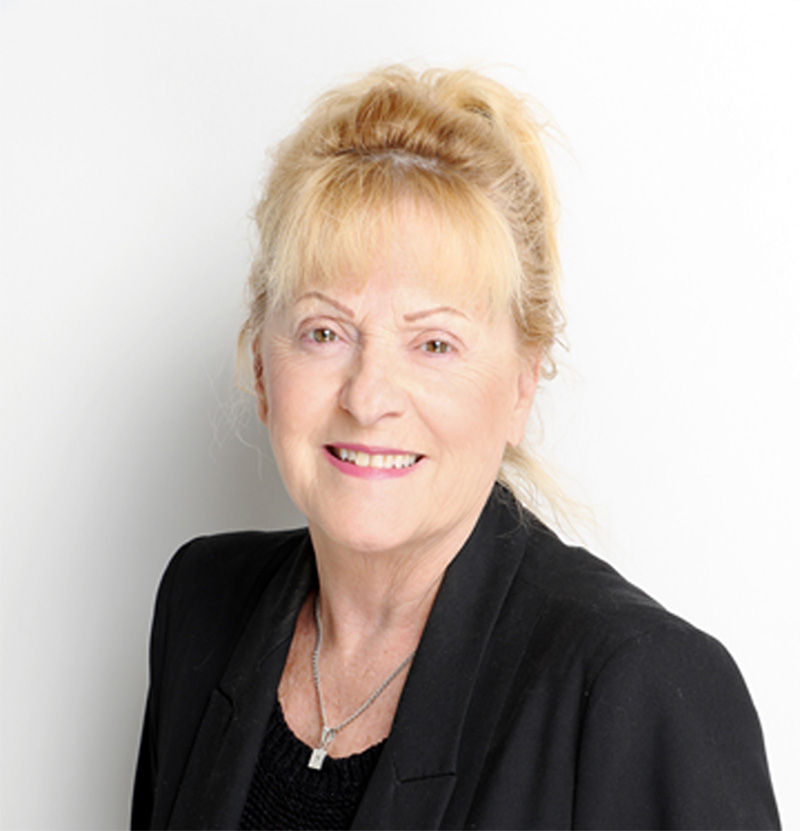 Judy Fischer is a novelist, born in Budapest Hungary, in 1949
Presently living in Pointe Claire, Quebec with her husband.
She is a former high school teacher, now retired, who has recently written several books, since her departure from full-time careers, both as a teacher and a mother. Life has given her a wealth of experiences from which she draws her stories. Her books are deep pockets, full of realistic characters, based on those authentic ones, who had once touched the very fiber of her soul.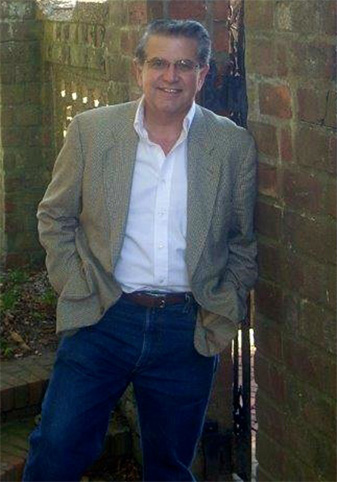 George Giokas, a graduate of Long Island University and UCLA's School of Theatre, Film and Television's professional program, has spent many years as a reporter, editor, columnist and entrepreneur. Currently, he is Chairman of the consumer health news service, HealthDay. He resides on Long Island with his wife, Debra, and dog, Bella, and enjoys teaching journalism at the State University of New York at Stony Brook. This is his first novel.
Donald Hankin grew up in the 60s; graduated from Houghton College in upstate NY. Now retired, he lives in New Jersey between Philadelphia and the Jersey Shore. He has traveled extensively in Europe for the past 30 years. (Been there 50+ times, as an independent traveler.) He wrote a book about his travel experience titled Europe, One Limp at a Time. Besides Cat Island he has written three novels: Jitterbug, Chateau Duvalier and Henry Dobbins.



Jenny Hawes lives with her family in the beautiful river town of Hannibal, Missouri, Mark Twain's boyhood home, located along the Mississippi River. You will find both her love for photography and running spread throughout the pages of this novel My years spent as a fifth grade teacher helped develop in me a love for this book's age group and for world history and geography. The Gulf Coast of Florida was her home for over a decade. This past opportunity has enabled her to write with knowledge about the beautiful ocean and its dangerous qualities. Her two teenage sons helped to create in her mind a realistic story of adventure and intrigue that every boy or girl longs to experience within the pages of a book.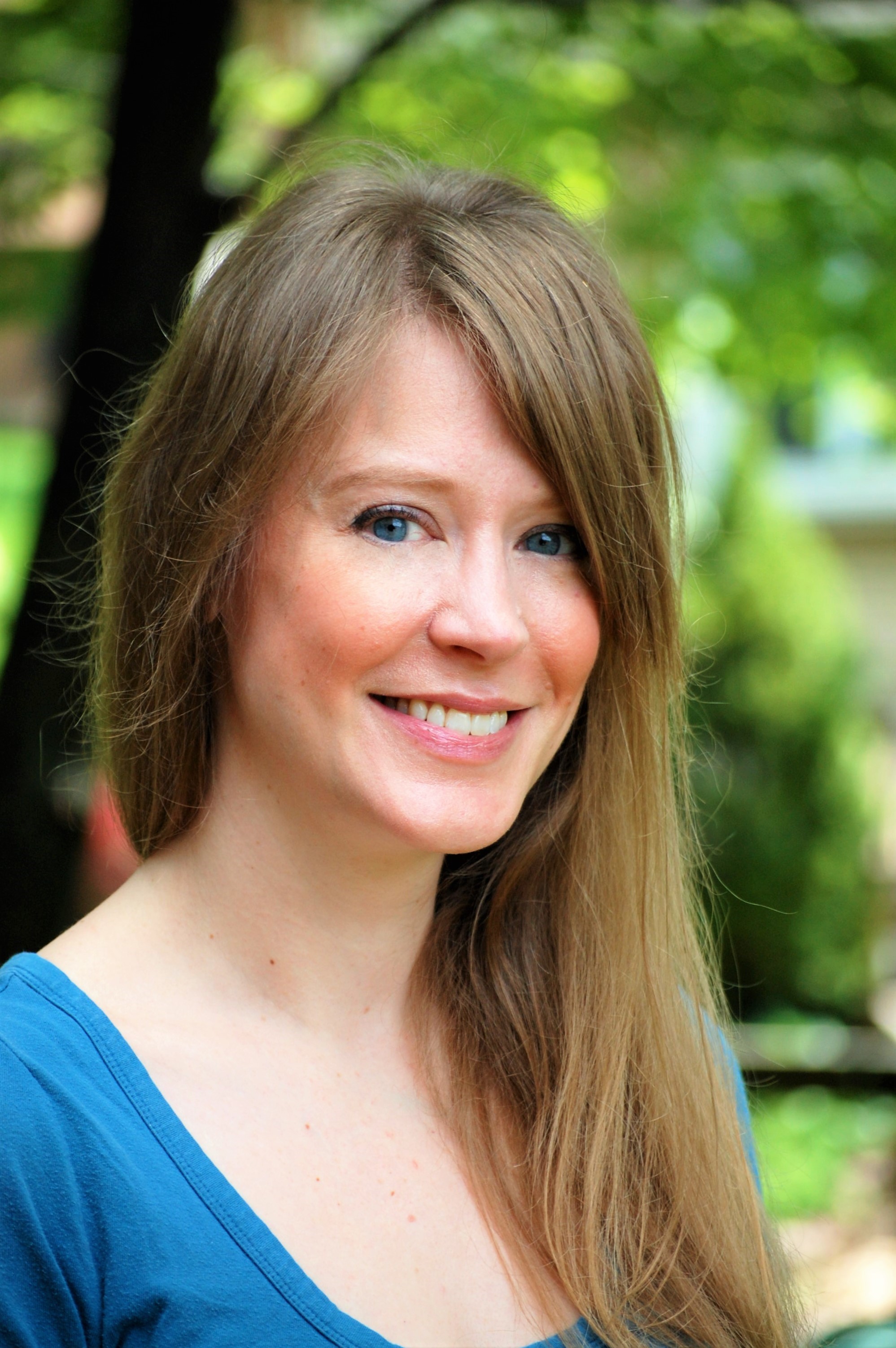 K.L. Kranes lives in the Washington, DC metro area with her husband, daughter and dog. When not writing fiction, K.L. is a freelance editor.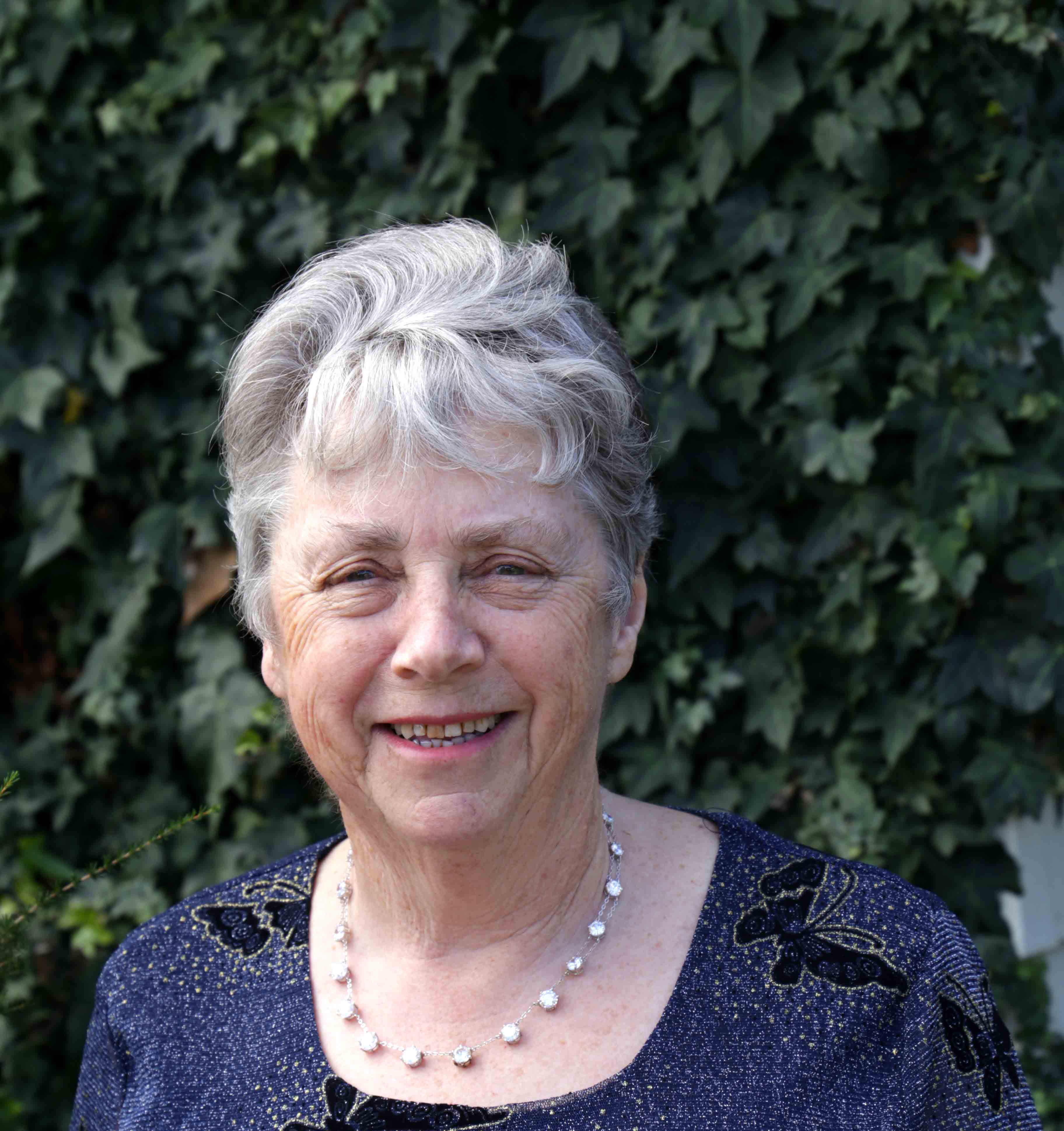 Carol McCracken is a New Zealand author. She spent many years working with children, as an educator and Cognitive Therapist, as well as spinning stories for her two, now grown daughters.
The inspiration for Kiara and her story came when Carol met a set of triplets. She wondered "what if?" And Kiara was born. This is the first of four books in the series.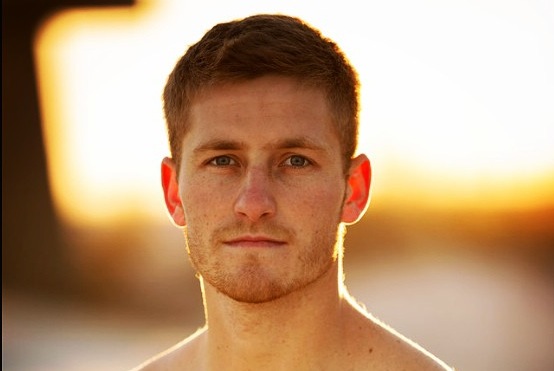 Travis Mewhirter is a 24-year-old sportswriter currently living in Navarre, Fla. with his wolfdog, Sam, writing prep and college sports for the Northwest Florida Daily News . A 2012 graduate of the University of Maryland's Philip Merrill College of Journalism, he has previously been a PGA Tour columnist for Yahoo! Sports and a sportswriter for The Washington Post. You can contact him through email at tmewhirter@nwfdailynews.com or twitter @TravisMWnwfdn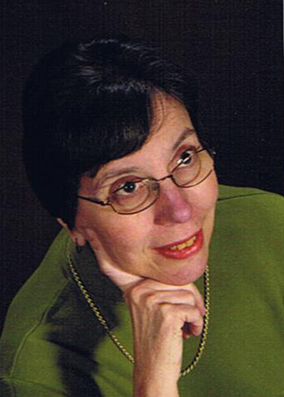 Mary Jo Nickum is a retired librarian and information specialist, who is now an editor and freelance writer. She has published several articles in various science magazines. Mary was diagnosed with MS in 1989. She enjoys reading, knitting, and traveling. Her favorite animals are cats and horses. She lives with her husband in Fountain Hills, AZ. Visit her website at http//www.marynickum.com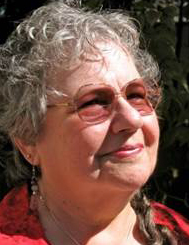 Fran Orenstein, Ed.D., published author and poet, also edits both poetry and prose. She wrote her first poem at age eight and has written and published academically and professionally since then. This included working as a magazine editor and writer, writing political speeches and material for state government and writing newsletters for various organizations. Her author credits include eleven published books, including middle grade novels, young adult novels, a contemporary adult novel and two adult mysteries, plus a book of poetry, and...there are more books waiting in the wings. Visit Fran's World at www.franorenstein.com for more information. Her academic credentials are B.A. in Early Childhood Education from CUNY's Brooklyn College; M.Ed. in Counseling Psych from The College of NJ; and, Ed.D. in Child & Youth Studies from Nova Southeastern University.
Marquis Who's Who Recognizes Dr. Fran M. Orenstein for Professional Excellence in Education & Authorship
Dr. Orenstein is the author of "The Book of Mysteries" and "Fat Girls From Outer Space"
She is a revered presenter on local, national and international levels on the topics of gender equity, violence prevention, sexual harassment in schools, and equality for women with disabilities.
ALPHARETTA, GA, May 30, 2017 /24-7PressRelease/ -- Dr. Fran M. Orenstein has been included in Marquis Who's Who. As in all Marquis Who's Who biographical volumes, individuals profiled are selected on the basis of current reference value. Factors such as position, noteworthy accomplishments, visibility, and prominence in a field are all taken into account during the selection process.

Multi-talented and seasoned by many years of professional experience, Dr. Orenstein is a skilled educator, public speaker and self-starter. She was a program development specialist for the New Jersey Division of Women in the Department of Community Affairs. Dr. Orenstein is a revered presenter on local, national and international levels on the topics of gender equity, violence prevention, sexual harassment in schools, and equality for women with disabilities. Additionally, she is the founder of Sunwriter LLC, through which she serves as an author, poet, editor and presenter on writing, publishing and poetry. Her website is www.franorenstein.com.

Since the mid-nineties, Dr. Orenstein has written a plethora of books for all ages and in a variety of genres including: the young adult (YA) historical novel, The Spice Trader's Daughter; a kids' series, One Amber Too Many; adult mysteries, Death in D Minor and Murder in Duplicate; and a paranormal short story compendium for adults, Danse Macabre. She published a series for 'tweens, The Shadow Boy Mysteries through Saguaro Books, LLC. Many of her books focus on 'tweens and young adults. Her fantasy trilogy in a single volume, The Book of Mysteries (World Castle Publishing), features younger teens, Tyler Trent and Zack Vander who discover a vanishing bookstore and a mysterious bookseller who sends them on exciting adventures. Through Saguaro Books, LLC, Dr. Orenstein also released the 'tween novel, Fat Girls From Outer Space, which speaks to the difficult topics of middle school angst, childhood obesity and bullying. She is also the author of The Calling of the Flute, a YA historical novel of Jewish life set in 1898 Lithuania. Also a poet, Dr. Orenstein has written two books of poetry for adults, First Footprints and Winding Ways (Aquitaine Publishing, LTD.)

An alumna of Brooklyn College, the College of New Jersey, and Nova Southeastern University, Dr. Orenstein holds a Bachelor of Arts, a Master of Education, and a Doctor of Education. Her affiliations include the American Association of University Women, the Arizona State Poets Association, and the National League of American Pen Women. Notably, she has achieved many commendations for her professional efforts. Over the years, Dr. Orenstein has been featured in numerous editions of Who's Who in Finance and Business, Who's Who in America, and Who's Who in the World.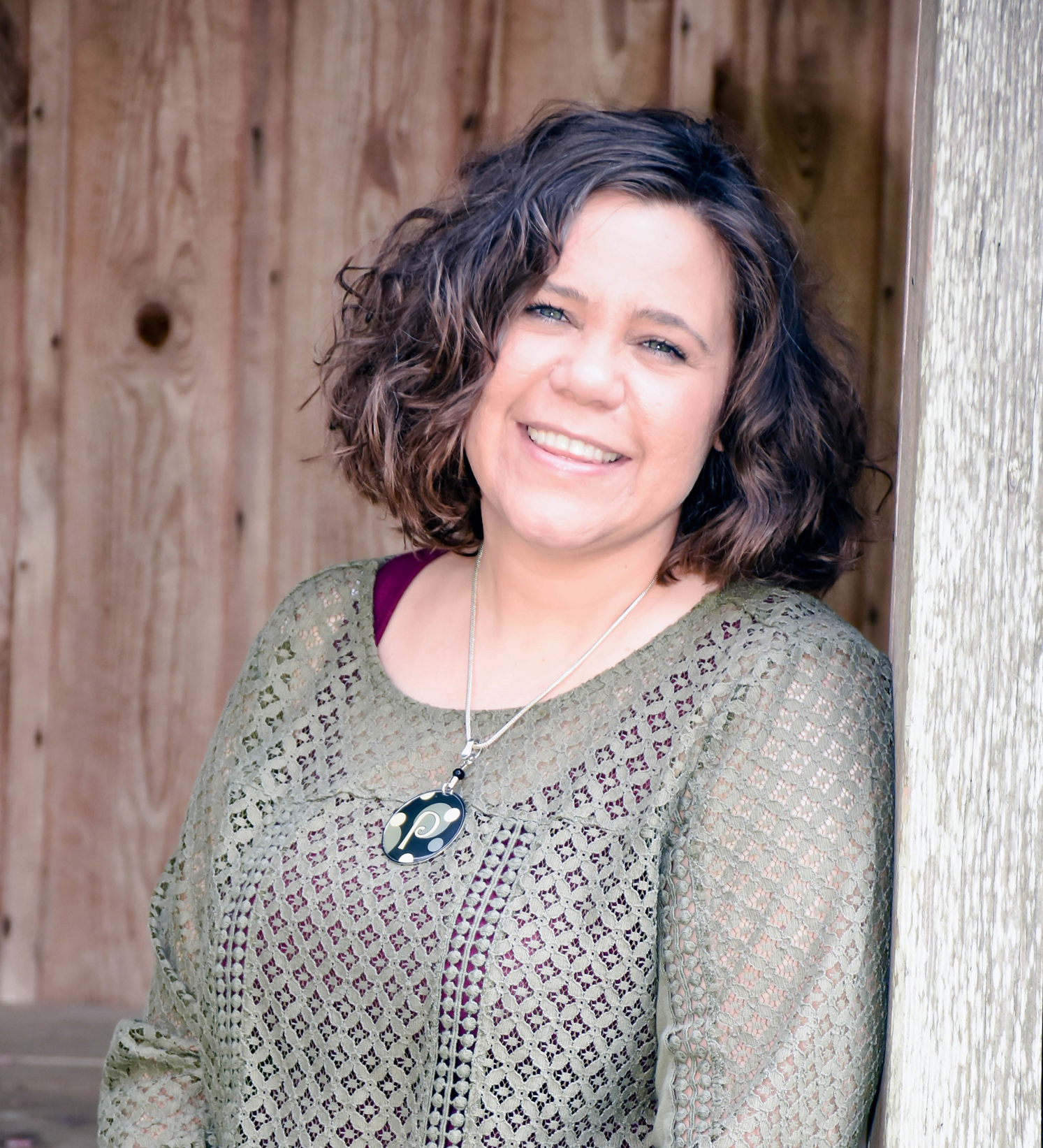 Pamela Perry lives in Knoxville, TN with her husband, two children and four fur babies. After completing a writing course at the Institute of Children's Literature, she realized and pursued her calling to write. As an author, her focus is to encourage young people to be strong in the face of conflict. Drawing from her own experiences with rumors and gossip, Pamela created Emma Sawyer as an example of how to persevere through such struggles. She looks forward to her evenings at Starbucks shaping out Emma's story and hopes to continue the timeline after middle school through high school, and eventually into college.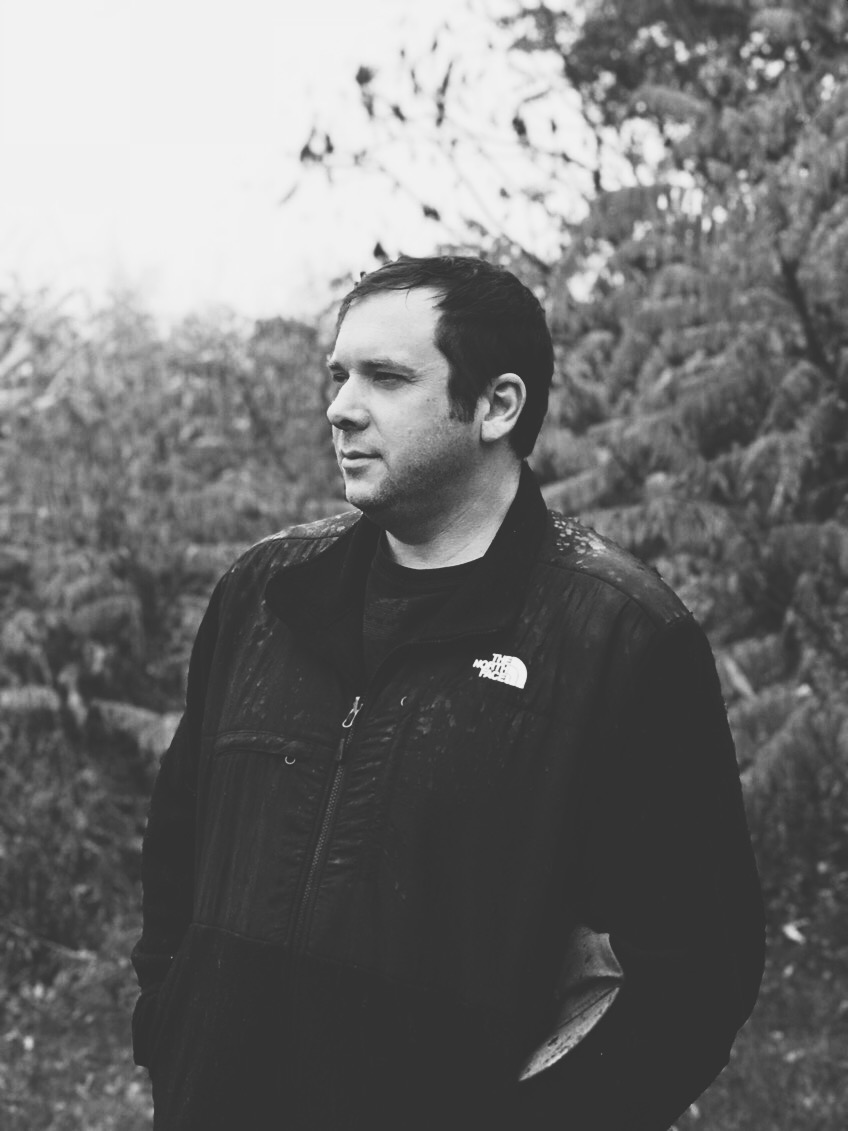 Damon Piletz is the creator behind the pen name, "Rich Unkel." He grew up in a small New England town nestled between the Green and White Mountains. He currently lives in Upstate New York, where he has resided for the last twenty years. Damon is a gifted education teacher and adjunct professor. He is part of SCBWI and several local writing groups. He loves to write poetry, novels and short stories. His favorite pastime is making memories with his wife, three children and family cat.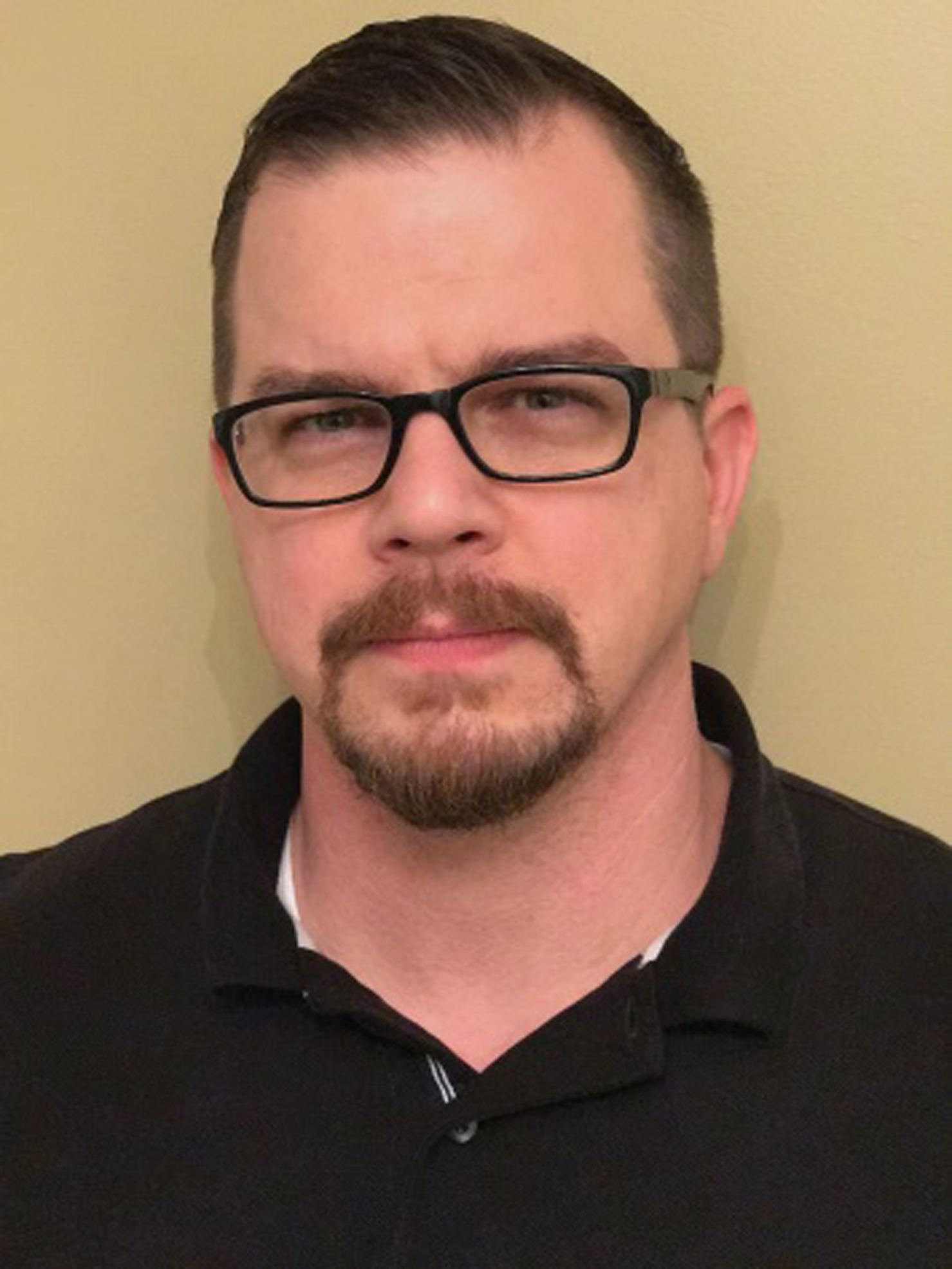 Steven Bryant Poss graduated from Georgia College & State University with a BA in English/Literature in 2003 and Med. in Secondary English in 2006. He has been absorbed in literature his entire life. He teaches AP Literature and all other advanced literature courses at the high school and college levels. He has two autistic sons who set the foundation of the plot for The Bartleby Brothers.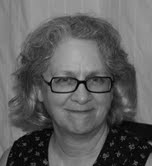 Lizzie Ross
grew up in Tulsa and has lived most of her adult life in Manhattan. She has taught in Gabon (in Africa), London, and New York.
Kenning Magic
is her first novel, set in a world she invented. Visit her on the Web at
lizzierosswriter.com
.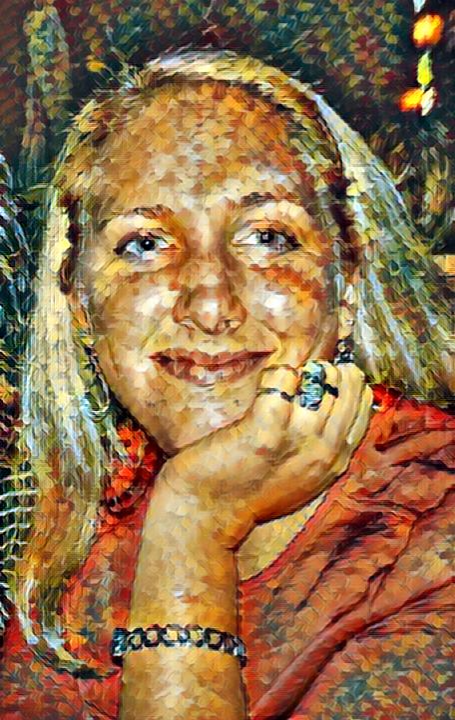 L.A. Sayler was born, raised, and resides in rural Michigan. She is currently a student and, in her spare time, enjoys reading, writing, volleyball, kayaking, eating, listening to music, singing (very poorly) while driving, boating and spending time with family and friends.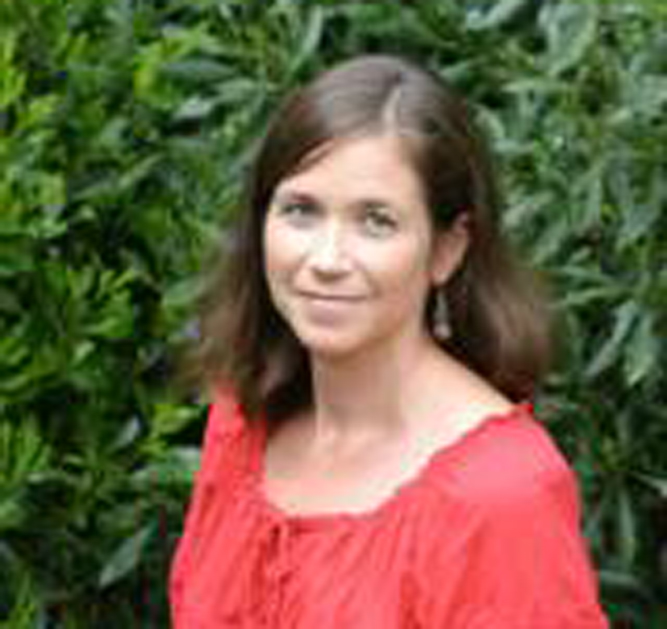 C. M. Savage began writing at a young age. She wrote and illustrated her first book when she was in second grade and continued to write off and on through college. After traveling, she enjoyed working with birds of prey, mammals and endangered Hawaiian birds. She is a second degree black belt in Taekwondo, enjoys crafting and volunteers in the library at her children's school. She currently lives on Oregon with her husband and two daughters. The Gardenia Curse is her debut novel.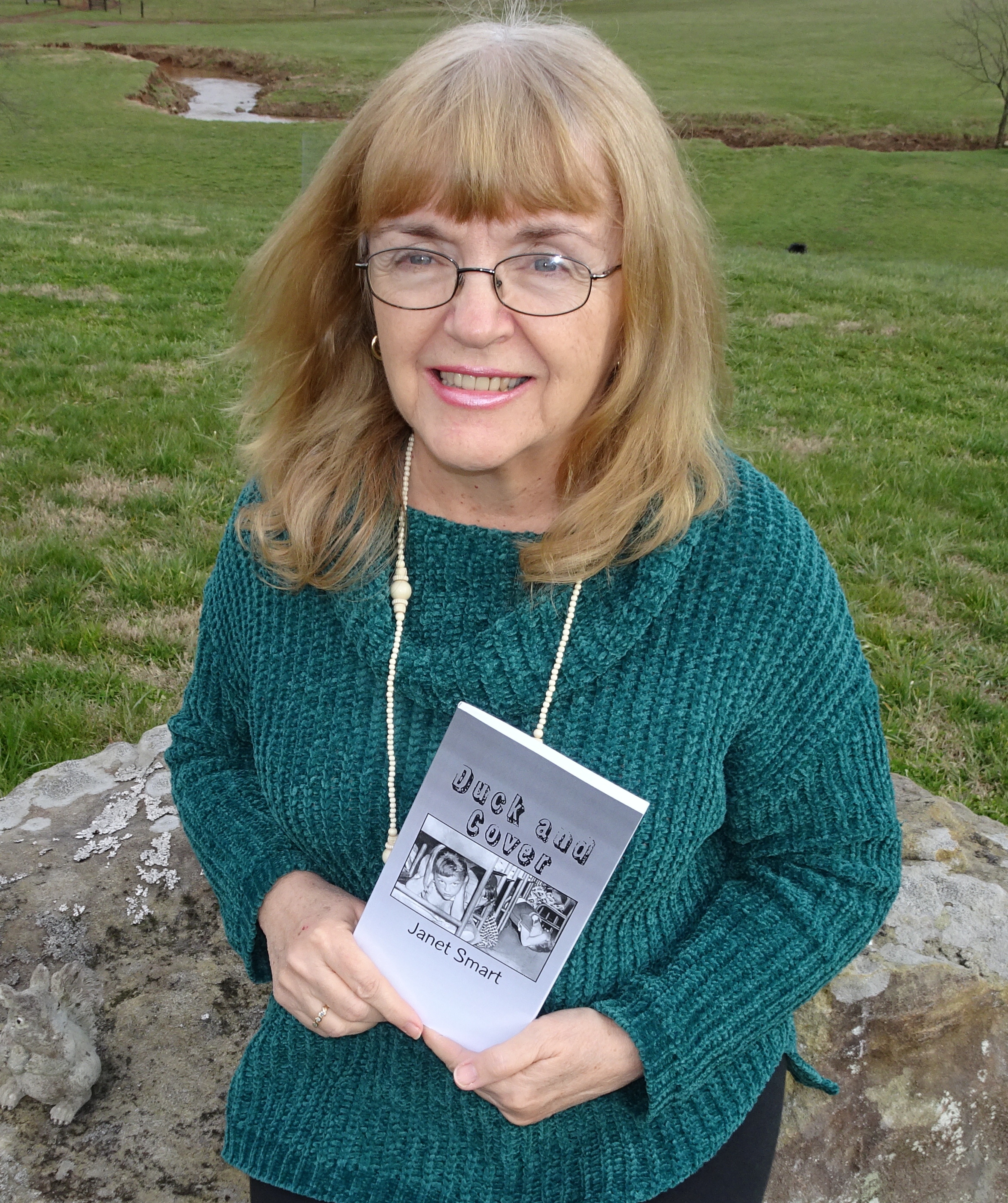 Janet F. Smart, lives in picturesque West Virginia. She is the mother of three grown boys. She enjoys writing for children, bringing her thoughts, dreams and imagination to life. When not outside enjoying nature, she sits at her writing desk, her inner child flowing onto the paper. A flicker of a childhood memory was the inspiration for this novel, Duck and Cover.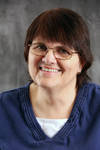 Linda Steaveson. After penning several short stories and writing/illustrating a children's Christian newsletter, this is Linda Steaveson's first middle grade fantasy. She currently lives in Oklahoma with her husband Alvin, a dog named Sophie and a cat named Chinah. They are parents of a grown daughter, a married son and they adore their two grandchildren Andru and September.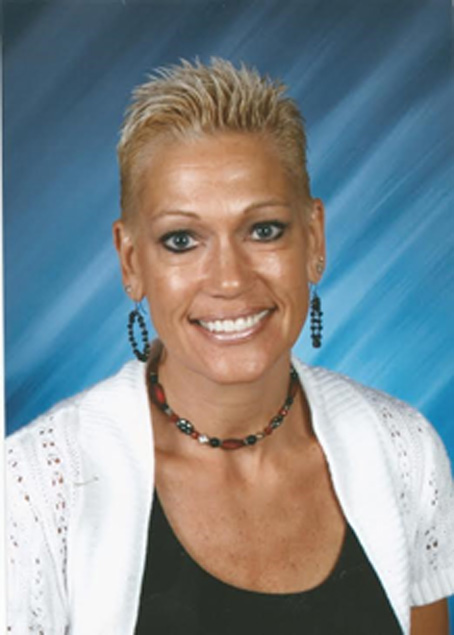 Jenny Uzelac is a 4th grade teacher who loves every day with her students experiencing new adventures, insights, and writing opportunities. In her leisure time she enjoys running, cooking, and being with her family. Originally from Pennsylvania her family has lived in Arizona for 15 years.
No Photo Available
Caroline Valentine was born and raised in Lake Forest, Illinois. She enjoyed competing in gymnastics, horseback riding, soccer and field hockey in her youth. She loved to play the violin and was honored with the National School Orchestra Award. She attended college at Northwestern University for two years where she was a member of the equestrian team. She completed her last two years at the University of Illinois (Urbana) where she studied writing, psychology and advertising. After graduating, three of her children's picture books were published (one fiction, two nonfiction), and she was offered a position at a publishing company. After surviving cancer, she studied holistic health and worked in the holistic health field. The Secrets of the Pyramid is her first middle-grade novel. Caroline lives in Arizona.
No Photo Available
Charlene Vermeulen currently lives with her handsome husband and two rescue dogs in Pinehurst, NC. A life-long educator, Charlene has taught 6th-12th grade English, Language Arts, and Academically Gifted classes, along with summer writing and art camps, and worked as a school administrator for five years before retiring to spoil her grandchildren. She has two precious daughters, Anna and Grace, whose names appear in the first book in the series, Jess the Mess. Other than family and her Christian faith, her passions include reading, writing, drawing, hiking, traveling, photography, time with family, and painfully bad puns.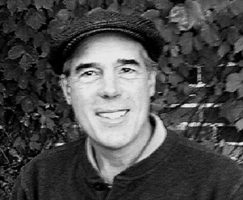 Tom Xavier studied archaeology in Italy and Greece and law in England. He helped run ski mountaineering trips in New Hampshire and bicycling trips in Canada. As a lawyer, he worked on a giant fraud case in England and for the past two decades, he has produced concerts with young musicians from countries around the world. Tom draws on these experiences to write stories filled with magic and adventure. He loves writing books of discovery about girls and boys who travel to amazing places where they learn much about life and even more about themselves