S
aguaro
B
ooks
,
LLC

Fresh new writing voices we've never heard before...
Saguaro Books, LLC publishes quality middle grade and young adult fiction by

first-time (NEVER PUBLISHED BEFORE) authors.
We are dedicated to making reading fun.
Because Saguaro Books, LLC produces relatively few titles each year (4-8 works),

our books reflect the individual tastes of our small volunteer staff.

SB looks for writing from emerging authors over the age of 18,
with a unique voice

that inspires as well as entertains the reader
SAguaro Books, LLC
Brand building: Saguaro Books, LLC has rolled out a new facet of our offerings: New Adult (16-25 yrs. old) Fiction. Saguaro Books is looking for volunteer book designers, developers and editors to join a small, independent publishing firm in Fountain Hills, AZ.
Saguaro Books, LLC is closed to queries until further notice.

Please note: Queries submitted outside of our open period will be ignored.

Saguaro Books, LLC is a PAL

publisher with SCBWI



News Flash...

Revise, revise, revise! We don't want to read your first draft, EVER. (Tip: Your novel isn't ready to send to us until you can describe it in
one meaningful sentence.)


Now on YouTube:

Saguaro Books, LLC Catalog
Books by Saguaro Books, LL C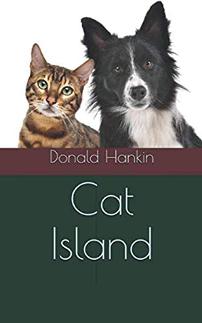 The merchant ship Laconia sailing from London to the Virginia Colony is lost at sea. Only nine cats survive. They are washed up on a tropical island only to find they are not alone. There are dogs and cats from a previous human habitation who avoid each other and especially the evil Mousadonians, 9" tall mice, who enjoy terrorizing their neighbors. The arrival of the ship wrecked cats alters the dynamic of island life leading to an unlikely alliance.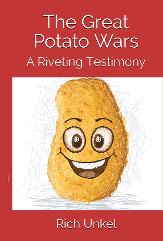 Who really wants war? What do you do with bullies who have plotted against you? Do you wait for the enemy to make a move or do you attack first? Kenny and Rich had a lot on their minds. They needed to develop both a plan of attack and defense. But which one would get used first? The summer was about to begin and the boys were filled with the uncertainty of unanswered questions. The biggest one being, "would it be a summer of victory or one of defeat?"
A WORD TO THE WISE...
Because of the high volume of submissions and marketing realities, we have some restrictions.
We consider works between 30,000-90,000 words.
We do not consider previously published authors, whether self-published or co-authored.
We require a signed letter from a qualified editor recommending your manuscript for publication to accompany your submission.