S
aguaro
B
ooks
,
LLC

Fresh new writing voices we've never heard before...
SAguaro Books, LLC publishes quality middle grade and young adult fiction by

first-time (NEVER PUBLISHED BEFORE) authors.
We are dedicated to making reading fun.
Because Saguaro Books, LLC produces relatively few titles each year (4-8 works),

our books reflect the individual tastes of our small volunteer staff.

SB looks for writing from emerging authors over the age of 18,
with a unique voice

that inspires as well as entertains the reader
SAguaro Books, LLC
Saguaro Books, LLC accepts queries December through April.
Please note: Queries submitted outside of our open period will be ignored.

Saguaro Books, LLC is a PAL

publisher with SCBWI



News Flash...

Revise, revise, revise! We don't want to read your first draft, EVER. (Tip: Your novel isn't ready to send to us until you can describe it in
one meaningful sentence.)

Books by Saguaro Books, LL C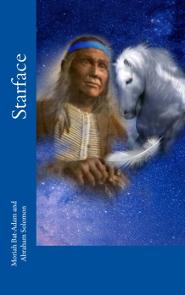 Starface, a Native-American prodigy, knew of the bellicose, potent spirit that possessed him since infancy—a life force gifting him with unfathomable running power. Breaking loose from his father's discipline to be undistinguished, Starface sets out to continue his spirit's unfinished past. The mystery of a four-hundred-year-old bullet rendering him paralyzed confounded detectives of law enforcement units. The sudden encounter with a balancing spirit of love and serenity taught Starface to be pragmatic but now, his biggest challenge is yet to come—a double down rematch with Zolton, his previous life's rival, for Melanie—the love of his life.
A WORD TO THE WISE...
Due to the high volume of submissions and to marketing realities, we have some restrictions.
We consider works between 30,000-90,000 words.
We do not consider previously published authors, whether self-published or co-authored.
We require a signed letter from a qualified editor recommending your manuscript for publication to accompany your submission.