Want to buy a book? Want to publish a book?

You've come to the right place.
Saguaro Books, LLC is closed to queries.

Check here for the next opening.


S
aguaro
B
ooks
,
LLC

Fresh new writing voices we've never heard before...
Saguaro Books, LLC publishes quality middle grade and young adult fiction by

first-time (NEVER PUBLISHED BEFORE) authors.
We are dedicated to making reading fun.
Because Saguaro Books, LLC produces relatively few titles each year (4-8 works),

our books reflect the individual tastes of our small volunteer staff.

SB looks for writing from emerging authors over the age of 18,
with a unique voice

that inspires as well as entertains the reader
SAguaro Books, LLC
Saguaro Books, LLC is closed to queries.

Please note: Queries submitted outside of our open period will be ignored.
Please visit "For Authors Only" above, before submitting a query.

Saguaro Books, LLC is a PAL publisher with SCBWI



News Flash...

Revise, revise, revise!

We don't want to read your first draft, EVER.

(Tip: Your novel isn't ready to send to us until you can describe it in one meaningful sentence.)


Now on YouTube:

Saguaro Books, LLC Catalog
Books by Saguaro Books, LL C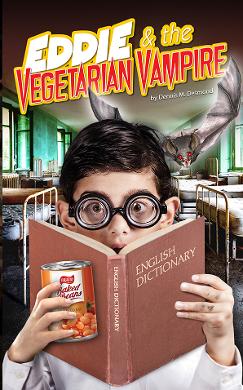 Twelve-year-old Eddie, short, pudgy, hard-of-sight, his nose buried in a book, has no idea how he wound up in the Sisters of Mercy Orphanage as an infant or why he can't be adopted. He gets the shock of his life one evening when the bat in the orphanage basement transforms into a vampire and introduces himself as Count Bloodless. The starving Count is also an orphan, rejected by his vampire family because he is vegetarian. An unexpected friendship blossoms as Eddie helps the Count find the food he desperately needs to survive, and the vampire helps Eddie unlock the secret of his past. Written in the rollicking spirit of Roald Dahl and set in World War II-era Boston, Eddie and the Vegetarian Vampire features a protagonist who will discover that family and belonging are sometimes found in the most unexpected of places.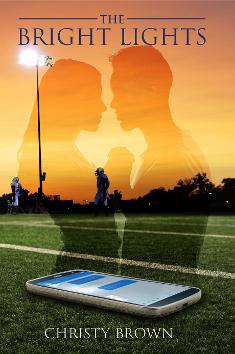 Allie Banks finds herself in the middle of the biggest rivalry in school history. Over the summer, by random chance, she meets Ellis Edgar, a lifeguard who shares her love of seventies music and artwork. Ellis steals her heart and becomes her first love. When her brother Auggie learns of their romance he demands she break it off. Unbeknownst to her, Auggie and Ellis have an intense football rivalry that dates back to when they were kids. He doesn't believe they met by random chance. After all, how would the star quarterback have time for a summer job? Auggie believes Ellis is using his relationship with Allie as a rouse to mess with his season and steal his football scholarship to Florida. As Allie falls deeper in love, her brother tries to put a stop to their romance. When rumors of Ellis begin circulating around the two schools, Allie is forced to question his intentions. Did she meet Ellis by random chance? After a deep dive into his social media, a discovery makes her question everything. This book will keep you guessing as Allie struggles to learn the truth about her relationship. She is in love with Ellis, but is it worth it when her twin brother, her best friend, and the entire school disapprove? Join Allie as she uncovers secrets about Ellis' family, discovers who is telling the truth, who is lying, and whether this will end her relationship or divide her family.
A WORD TO THE WISE...
Because of the high volume of submissions and marketing realities, we have some restrictions.
We consider works between 30,000-90,000 words.
We do not consider previously published authors, whether self-published or co-authored.
We require a signed letter from a qualified editor recommending your manuscript for publication to accompany your submission.